Curseforge-Launcher is formatting pictures weirdly! Please check out the desc. on the website instead!


DEVELOPMENT STOPPED | PLEXO IS DONE | v. 4.1
170 Configured Mods | SKYFACTORY MEETS HEXXIT & RLCRAFT
Allocate atleast 8 GB of RAM to play Plexo
[WE HAVE ADDED EVERY SINGLE MOD ON OUR OWN AND CHANGED EVERY CONFIG FILE OUR SELF, NOTHING IS COPY PASTED FROM OTHER MODPACKS]
Plexo 95 is only for EXPERIENCED Minecraft Players! The enemies are hard and the events won't make it easy for you!
You don't need to understand Tech mods to play this pack, but if you do, you can put hundreds of hours in Plexo 95!
If Tech is not your main reason to play a modpack then the massive skyblock world of Plexo gives you a reason to play this modpack! If you want to explore every Isle and find every hidden Trader, Boss, Character and so on, you can put another hundred hours+ in this massive Modpack!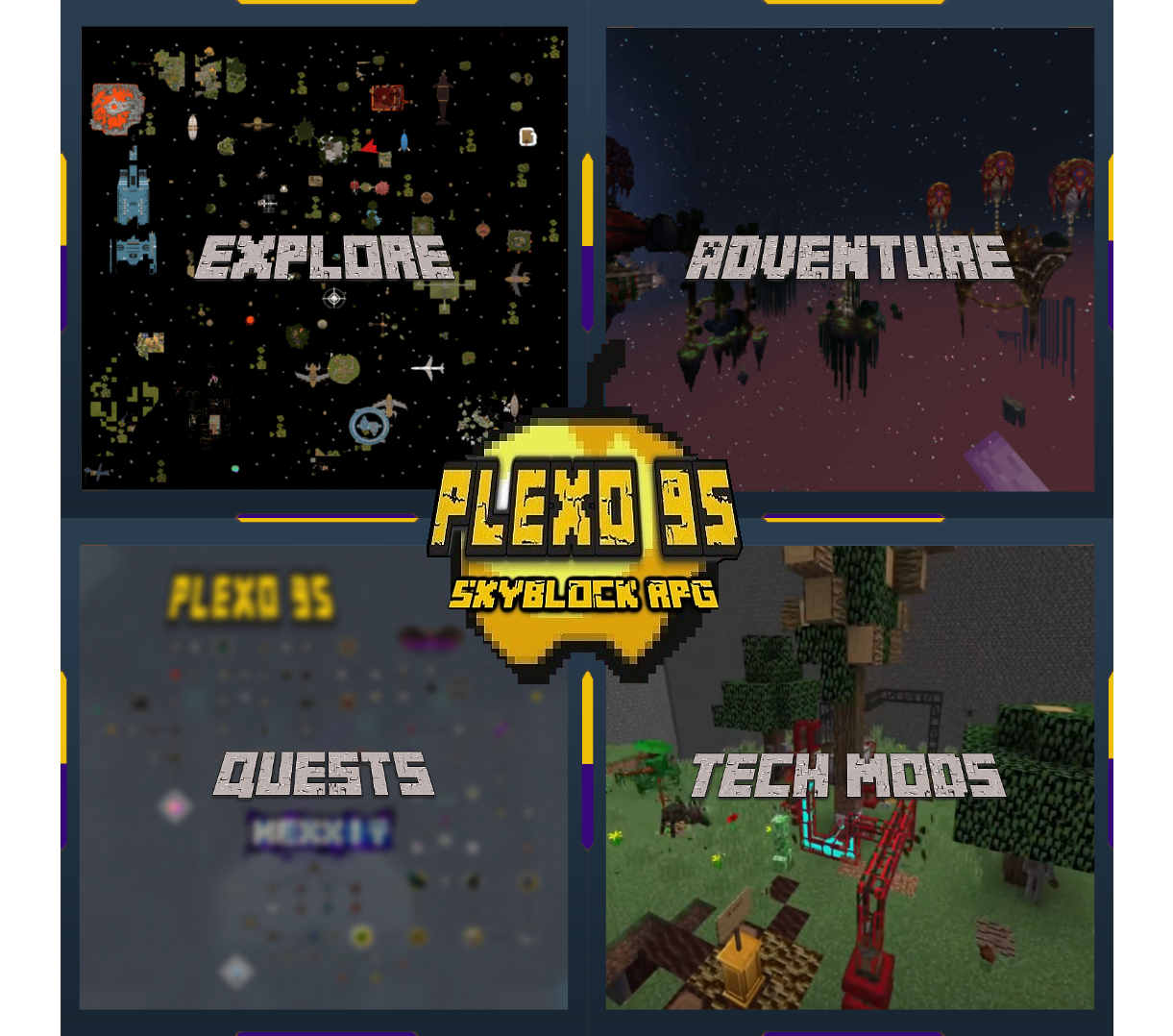 [We Also Run A Server, The Server Is Automatically Added To Your Server List But We Recommend Hosting Your Own, Plexo Works Best in Coop & With Friends Or Solo!]
[Join our Community to be always up to date] [Just Click this Massive Discord Logo to join us we don't bite :D]

Click on the picture above, select plan (at least 8GB), use my code plexo25 to get 25% off your first month and enjoy playing with your friends!
PLEXO 95 IS A MIX OF THE FOLLOWING MODPACKS AND FEATURES
Softcore RLCraft + Hexxit + Skyfactory + Skyblock Adventure Map + Custom Quests
Short Story Overview: Lord Plexo cut a giant hole into the Overworld of Minecraft! The massive amount of power removed gravity and over the years Skyblock Isles where created! But the People of Plexo want to Beat Lord Plexo and escape the Skyblock world through his magical Teleporter!
So this is your Part! You begin your adventure on a mysterious Castle where you'll choose your Skyblock! You need to get strong enough to take down Lord Plexo and MANY other strong Bosses! Find a way into his secret castle! Every Isle is unique and has its own loot, monsters, and secrets, so be careful! Make your way through this world and promote oil or go fishing to gain coins! There is a lot to do on Plexo! Hundreds of Custom Quests with amazing rewards are waiting for you! Story Quests and Mod Quests (Botania, Buildcraft etc.) You can also completly ignore the Main Story and expand your Factory Island with awesome Mods!
Over 150 Mods which are highly configured through config files for the best RPG feeling you can have in Minecraft! For the Tech guys, most known TECH mods are included and balanced + Traders for Mod items that can't be found on Skyblock worlds! Money is very important in Plexo 95!

These are Ore Isles of Plexo 95, they can even contain Ore that will increase your maximum Health!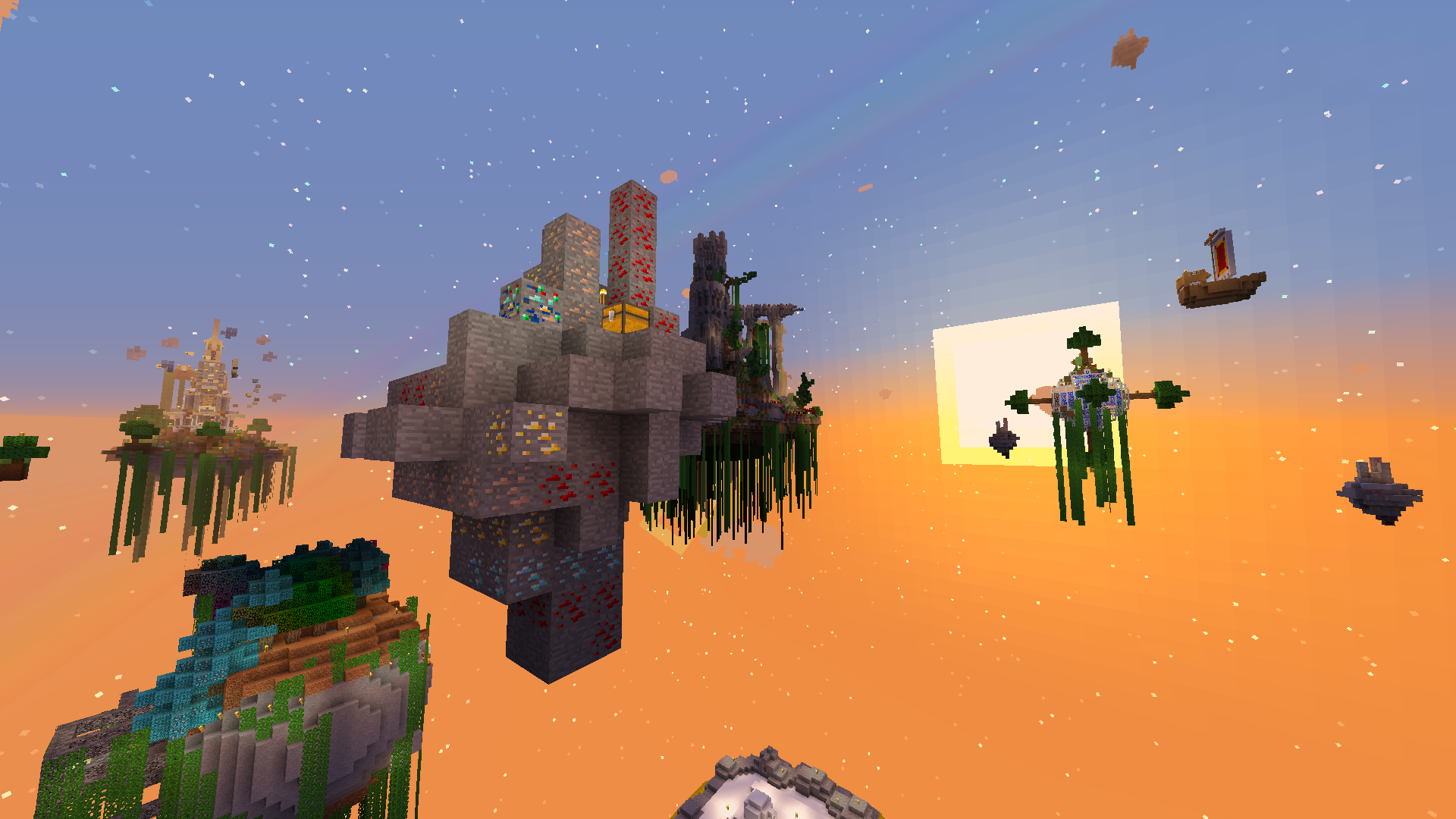 Explore the Twilight Forest in Plexo 95! [ You have to Unlock it on a quite different way ;) ]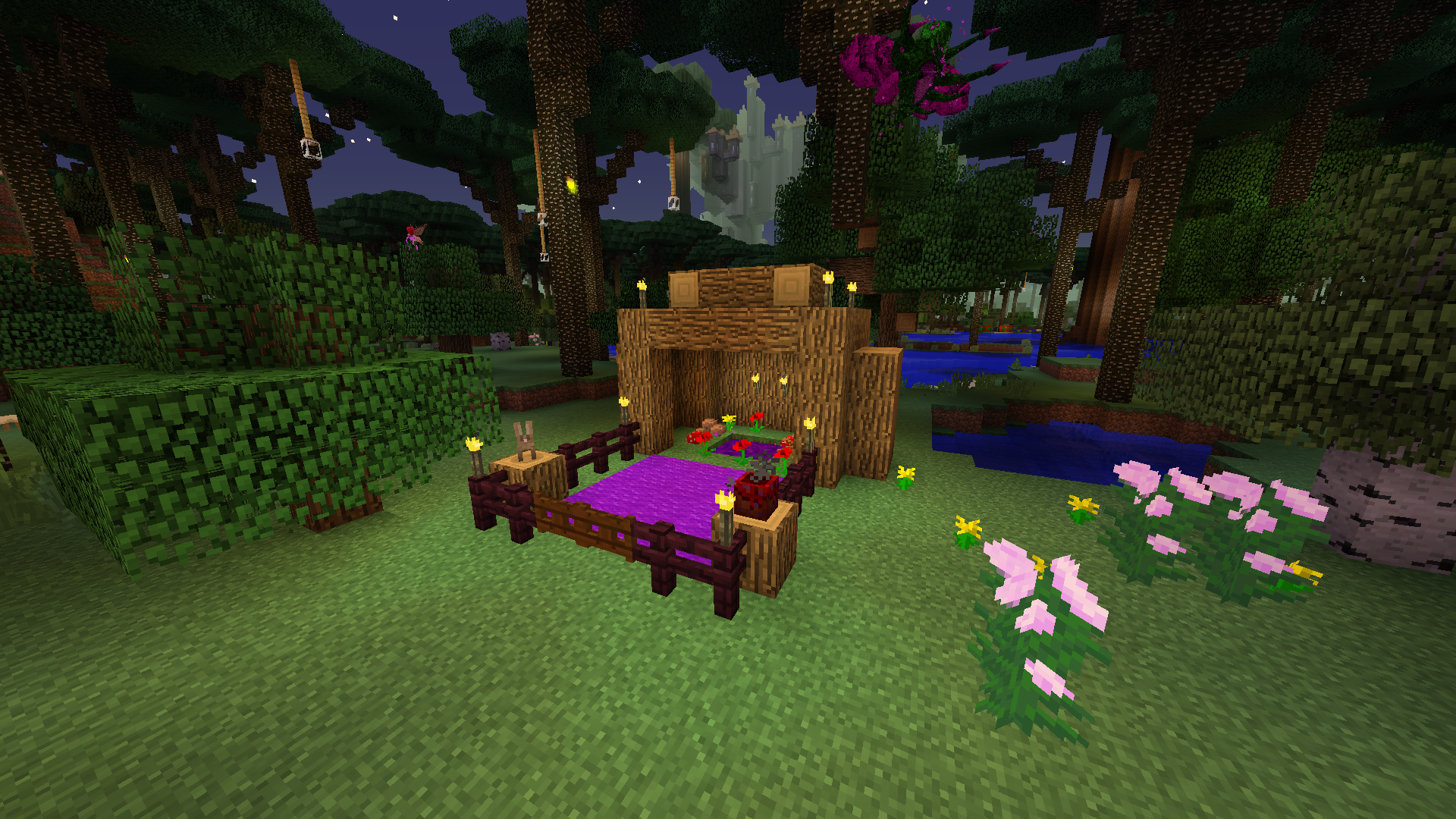 One of over 20 starter Skyblocks to choose from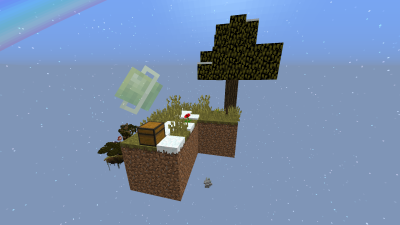 One of over 10+ Questlines that Plexo 95 Offers!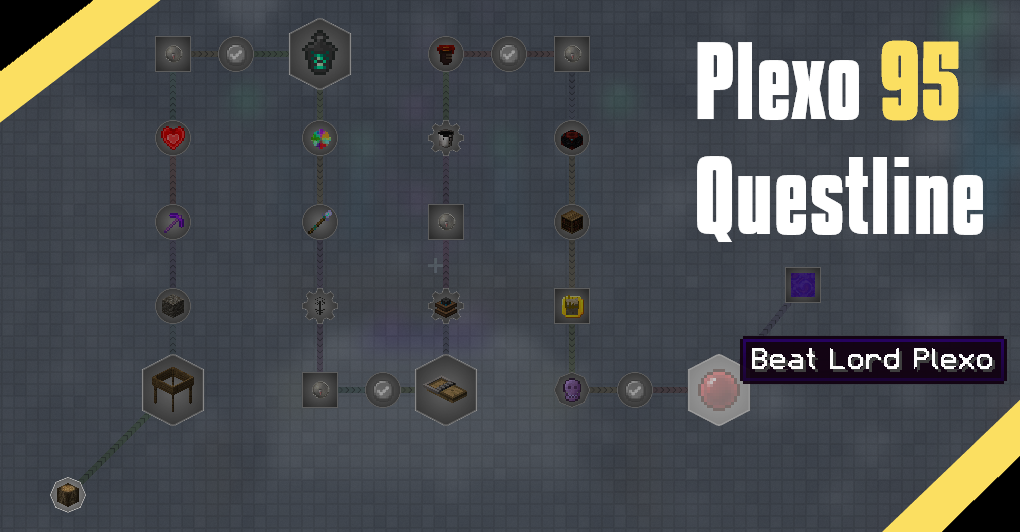 Magic Staffs from Hexxit!
Own Questline ( from V. 8.0 Update )
Jurassicraft Mod, create your own Dinosaurs
Hundreds Of Custom Skyblocks with Loot, Bosses and Secrets!
You can transfrom into a VAMPIRE! [With OWN Main Capital]
Evolving Events, Random Boss Events and Random Mob Events!
XP Machine? No problem! Every well known Tech Mod is in Plexo!
Multiplayer Server (Download the multiplayer version to play Online!)
Easy Plexo Server (file is on our Discord just drag and drop, host and play!)
Automation (Over 20+ Automation-friendly Mods with compatibility addons!)
Minecolonies Isle! (An giant empty Isle which has to be restored to a healthy City!)
Skyblock PvP (over 20 different Isles to start so yea you will have competition with your friends!)
Main Capitals like in other big MMOS [all linkes up with Waystones and balanced through config and Quests]
Hundreds of gigantic floating Isles to explore! (filled with Bosses, Traders and many other secret things)
Bloodmagic for evil people

Modlist (Latest Version 4.1)
If you want to join our community, just click on the Discord picture
Thanks!
[Thanks to Void for helping me with his awesome Bosses! And many many thanks to Masada, without you the modpack would be a unbalanced mess! And special thanks goes to Lightshard who creates awesome Questlines for Plexo 95]