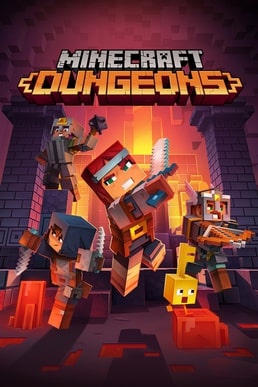 Minecraft Dungeons Mods
52 projects
Minecraft Dungeons Mods on CurseForge - The Home for the Best Minecraft Dungeons Mods In Minecraft Dungeons, players must fight their way through an exciting action-adventure quest, inspired by the dungeon crawlers we all grew up loving, all taking place in a beautiful Minecraft-ish world. Here in CurseForge, you can find some of the best Minecraft Dungeons mods - from mods that add new skins and character cosmetics, through mods that add new camera angles and view options, to mods that change the entire visual theme of various missions and quests. Finding the Minecraft Dungeons mod that's best for you is fun and exciting, as each Minecraft Dungeons mod has its own unique flavor and characteristics. Each Minecraft Dungeons mod offers a new exciting way to experience Minecraft Dungeons, and it's up to you to find out exactly which Minecraft Dungeons mod is best for you. With CurseForge, it's super easy to discover, download and use Minecraft Dungeons mods. They're all 100% free, so just look around and find the one that's right for you. With nearly endless amounts of content, there's literally a Minecraft Dungeons mod for anyone. Just find out what you like best and go get it. Enjoy!
Too Many Outfits is a mod that adds over 100 New skins and 16 Capes to Minecraft Dungeons these skins don't replaces any of the default skin in the game

Allows other mods to run UE4 blueprints very easily.

Changes the Iron Golem Artifact into the Warden.

A mod for Minecraft Dungeons that lets you use custom skins and capes.

Changes your Camp into a Taiga (Cute Foxes included)
Popular UtilitiesView all
This is a set of tools to make it easier to work on mods for Minecraft Dungeons. The tools will only run on Windows.