If you want a server setup for the Colonial Expansion mod pack with zero effort, get a server with BisectHosting and receive 25% off your first month as a new customer using the code kreezxil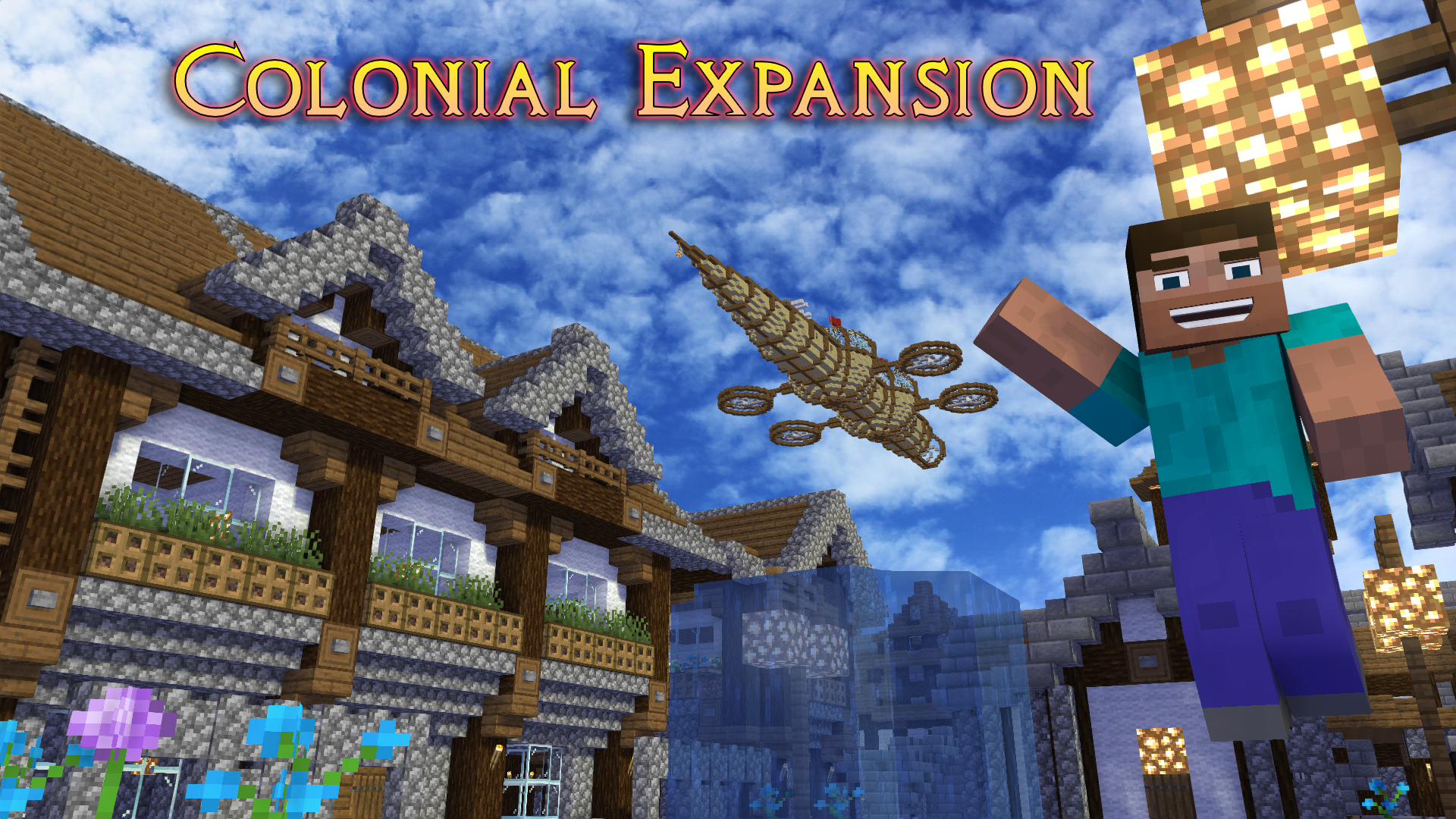 Description
---
A few moments ago you were in the lap of luxury talking to the Council of the Galactic Accord about your plans to colonize remote planets and how you can do it so much better than the terraforming robots they currently use. As a test they have beamed you down to a back-world class M planet that has recently recovered from a Minecraft addiction. They have strategically wiped your memory of your ability to craft advanced technology although you can still dream of and imagine those contraptions. The last you thing you remember is their challenge that you must travel this hostile world at least 1km before starting your colony, that punching trees yield less than ideal resources, and that even the most common of materials have a longer crafting chain. Oh, and that other brave souls might be joining you.
... BREAKING NEWS ... [breaking news sounds here]
The Galactic council has recently decided to allow you to build computers, robots and a few mid-level tech items considering that the restrictions are so tight. This they feel would be an excellent test of your skill to build a colony under harsh conditions.
Requirements
---
Ram: 2.5 GB Minimum || 5 GB Recommended


Extra Information
---
This a slow progression mod pack centered around the Minecolonies mod. The most advanced mod in it is Better With Mods which basically provides windmill and watermill power and the machines and power distribution systems you would expect. Torocraft is also included, so watch out for those bulls and if you need a purpose prior to establishing your own colony you can always satisfy whims the local village lord. The primary purpose of that is for Multiplayer servers to ensure there isn't a cluster of colonies so close together and to encourage the building of actual rail lines between the colonies or other water routes.
The quest tag is because Torocraft provides you with quests, and oh man some of them are doozies!
Videos
---
Issues
---
The chopping block from Survivalist mod doesn't work; however, there are still other ways to get planks and sticks.
Versions of the pack prior to 1.8.0 have a setting in d3core.cfg that causes April Fool's day to be felt with deadly fireworks every 45 seconds to a minute! Please deconfigure it if you aren't upgrading to a newer release of 1.8.0 or better.
Sometimes you might lose Ownership of your Colony, if this happens please see the Troubleshooting page for instructions on how to resolve it.
You might lose your map data when you upgrade the client see Upgrading for details on how to prevent that.
The /minecolonies command is only available to OPs and players where the server has been spongified. I have reported this and a fix is in the works.
Notes: if you are using SpongeForge you must disable NetherPortalFix
CraftTweaker
I have added support for both this mod and External Tweaker. If you have the time please use it and resolve the recipe conflicts and submit the scripts to me. I'll list you as a contributor.
Help a Veteran today
I am Veteran of United States Army. I am not disabled. But I do love to make these mods and modpacks for you guys. Please help me to help you by Donating at
https://patreon.com/kreezxil .
This project is proudly powered by FORGE, without whom it would not be possible. Help FORGE get rid of Adfocus at https://www.patreon.com/LexManos.