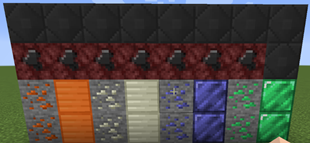 SimpleOres adds 5 new ores to the base game: Copper, Tin, Mythril, Adamantium and Onyx. All except Onyx can be found in the overworld, while Onyx can be found only in the Nether.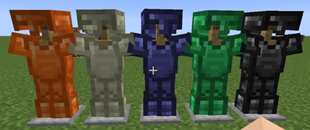 Each ore has its own unique properties, armor and tool sets, and more.
SimpleOres for Minecraft 1.16.3 and later does require SimpleCoreLib
SimpleOres for Minecraft 1.14 through 1.16.1 does not require the SimpleCore API.
The original Minecraft Forum thread is here. The original mod was by AleXndrTheGr8st, aka Skrallexy. Sinhika is the current off-and-on maintainer. The current code is licensed under LGPL 3.0, so go wild, modpack makers!
SimpleOres has been ported to 1.15.2; there is a beta release available. The copper bucket may be a bit wonky, but everything else should be fully functional.
Older versions (1.12.2 and earlier) require a support library, SimpleCore API
Add-ons and Compatible Mods:
Texture Packs
SimpleOres Resources - original textures for Fusion and SimpleOres, and Thombias' full texture pack of revised textures for Fusion and SimpleOres.