Fusion is the alloy add-on for SimpleCore/Simple Ores2. It adds steel (and steel items) and the fusion furnace (an alloy furnace); from Simple Ores 2, it adds 3 more alloys and items made from them: bronze, thyrium and sinisite.
For Minecraft Forge 1.16.3 and later, SimpleCoreLib is required.
For Minecraft Forge 1.14 through 1.16.1, Simple Ores2 is required.
SimpleCore API is no longer required for Minecraft 1.12.2 or earlier.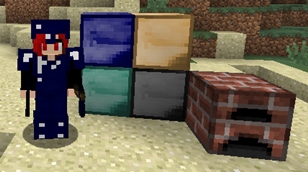 Please see http://www.minecraftforum.net/forums/mapping-and-modding/minecraft-mods/1279863-simpleores-2-by-alexndrthegr8st for information.
Automation notes by side:
Top: inserts into catalyst slot
Bottom: extracts from output slot
Back, Front: inserts into fuel slot.
Left: inserts into left input slot
Right: inserts into right input slot
Fusion has been ported to 1.15.2 and back-ported to 1.14.4.