Adds decorative brick blocks, stairs, doors and bars based on the metals from vanilla, Simple Ores, Netherrocks, and Fusion.
For Minecraft 1.18.1, I may redo the vanilla Aesthetics blocks to behave more like cut copper and cut-copper derived blocks. "May" being the operative word.
For Minecraft 1.17.1, I moved the various bricks, stairs, doors and bars back into the mods they came from and did not issue a version of this.
For Minecraft 1.16.3 and later, Aesthetics requires both Simple Ores and SimpleCoreLib.
For Minecraft 1.14.4 to 1.16.1, Aesthetics requires only Simple Ores, not SimpleCore API.
All the Doors and Bars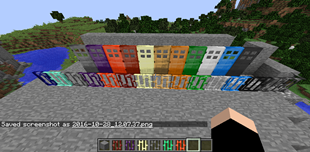 All the Bricks and Stairs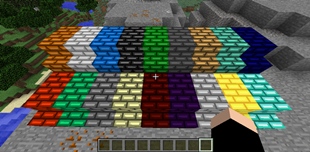 Please see http://www.minecraftforum.net/forums/mapping-and-modding/minecraft-mods/1279863-simpleores-2-by-alexndrthegr8st for more information.