This is a Fabric / Quilt fork of the original Armor Chroma mod by jobicade, a client-side mod to improve on vanilla's default armor bar.
Features include:
Different icons depending on the material of equipped items
Displaying glint for enchanted armor pieces
Displaying armor points over 20 with additional armor icon rows or with a colored outline
A minimal config screen accessible through Mod Menu when Cloth Config is installed.
Additional icons for supported mods (see here, original Fabric mods are not supported yet)
Optional built-in resource pack by Andrew Grant with alternative icons for vanilla materials.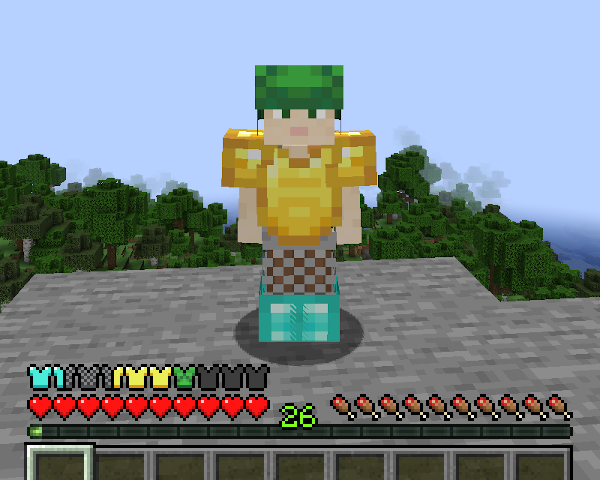 Check the 'Images' tab for more screenshots.
Credits (Ɛ>)
Links: original Forge version · CurseForge · GitHub · Modrinth