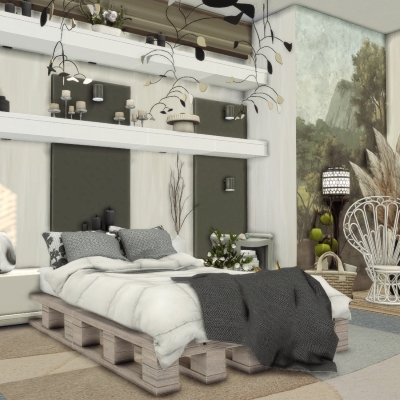 VIP Bedroom
Description
✨VIP Bedroom✨
The VIP bedroom is a beautiful and luxurious bedroom for your Sims. The dominant colors are white, gray and caramel. Because I love multitasking, there is a desk, radio, TV, bookshelf, fireplace and a bar. The room is very functional. There are animated ceiling ornaments above the sim's head when they lie down on the bed. Your sim won't want to leave this bedroom. This room can also be used as a bedroom for newlyweds because it was one of the inspirations when creating it. By the bed there are champagnes for toasting. Have a nice game.
Room size: 9x9
Room value: 50 815
Medium walls
This room is build on base game only, no DLC included
CC use in this project is from Curse Forge only
Thank you so much to all the creators of cc for their amazing work.
Download all required cc from the list below 👇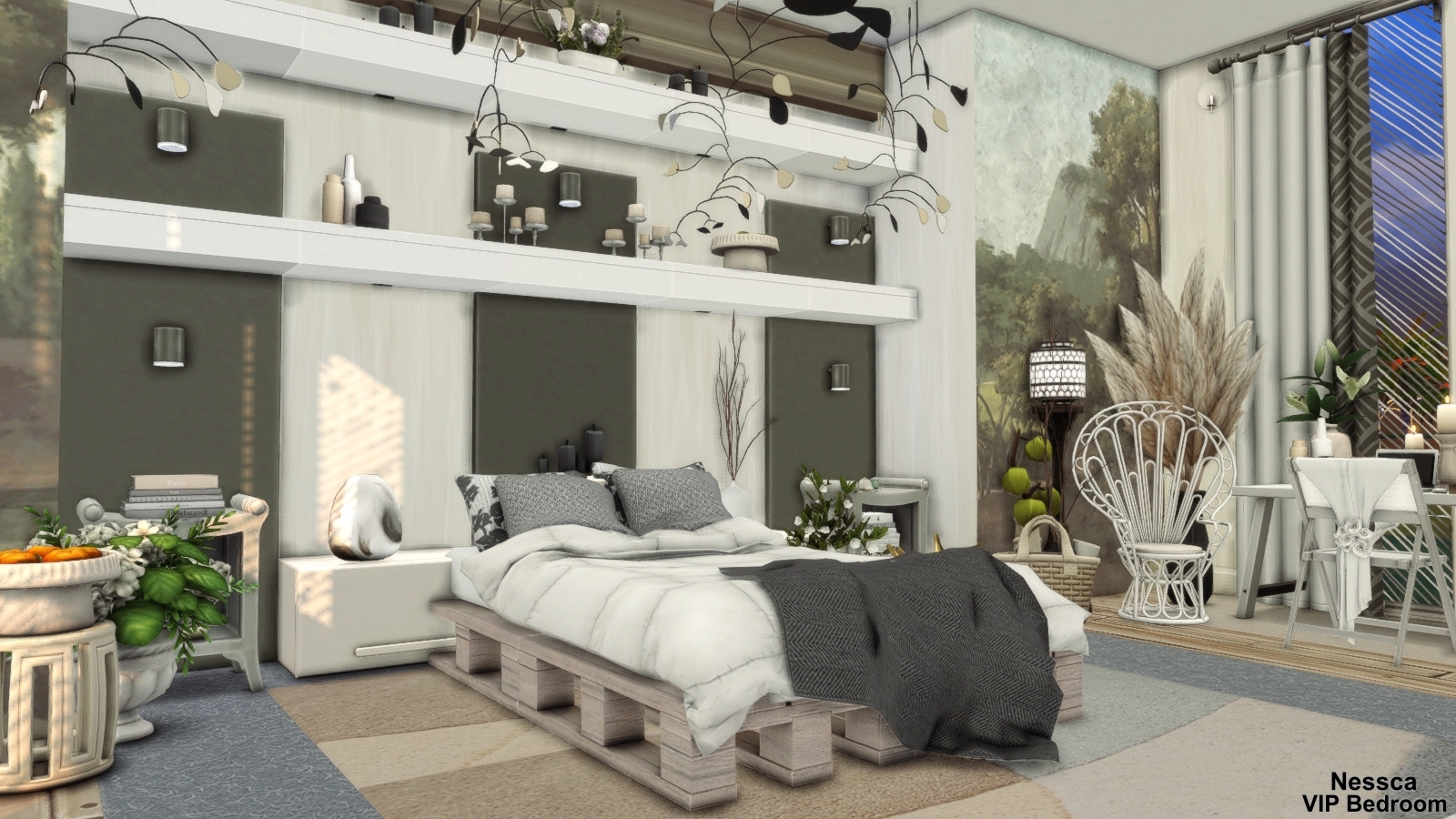 Pierisim
Pierisim - MCM Part 5 - The Bedroom.
Pierisim - MCM Part 1 - The Office
Pierisim - Domaine du Clos - part 2
maxsimum20
Syboubou
Millennial Part 1: The bedroom
houseofharlix
felixandresims
📌My social media 📌:
⚠️Be sure:
Check if your game is fully updated
Download all required cc
Do not re-upload to other sites! Be creative.


⚠️ Enter the code manually before placing the room
Cheats used in this build:
bb.moveobjects on