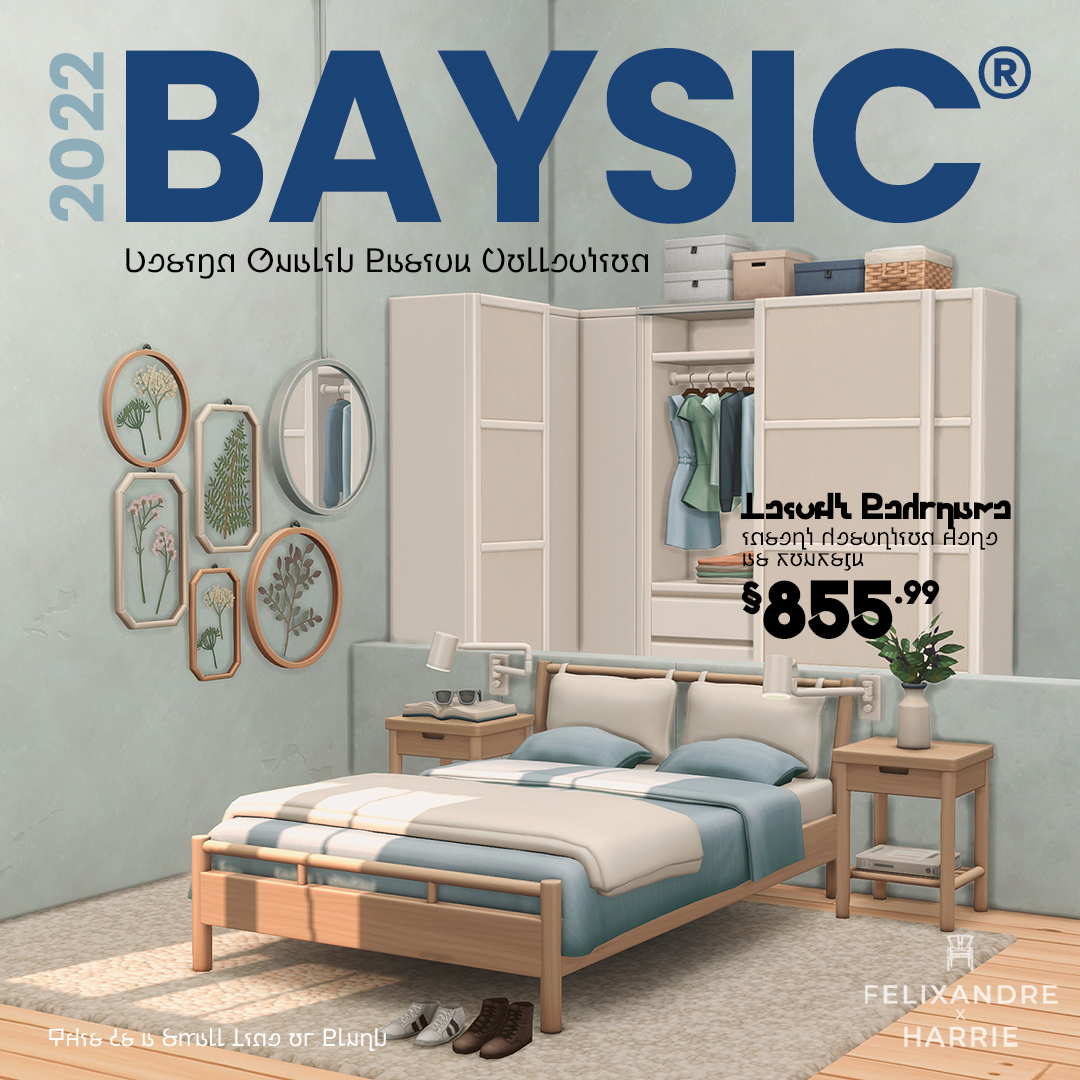 Baysic
Description
Ya Baysic!
Felixandre & Hey Harrie are back with yet another collaboration, but this time it is for that simpler life! It's great to have unique one of a kind pieces in your Sims' homes, but sometimes it's the Baysic items that are missing. This set of 91 items aims to solve the problem for the living, dining, kitchen and bedroom.
Kitchen: Two fully fledged kitchens with not only a rainbow of colour swatches, but also special accent counters, appliance units, fridge nooks and colour co-ordinated appliances. Not forgetting the new kitchen prep trolley & clutter pieces to turn your house into a home.
Dining: A set of matching dining tables in 3 sizes along with a matching dining chair and pendant lighting
Living: Full suite of matching sofa, love seat and armchair, plus your favourite 'Needs No Introduction'' accent armchair, along with matching side & coffee table and lighting options for every area of the room
Bedroom: The most requested item has finally been brought to life! The 'Packs Wardrobe System' enables you to create a custom built in wardrobe with 3 different cupboard fronts that snap into place and allow you to create an infinite amount of colour combinations to suit your room design perfectly. Of course there is a matching set of double, single and toddler bed frames and comfy bedding
99.9% of the items are Base Game compatible, however the 'Colour Pop High Oven' requires DHD to be fully functional. If you don't own that pack the item will still place in game, but be purely decorative.
Also make sure to have auto counters turned off when placing built-in appliances, otherwise they disappear when placed. You can always turn auto counters back on once placed :)
You can find all of the items in the build/buy catalogue by searching BAYSIC, plus look out for the fun new item names introduced with this set.
Video Overview