Blue Skies is survival mod that adds aspects like dimensions, dungeons and more in a light and dark scenario.
Update: Jan 24, 2021 - Coming Soon! Blue Skies: Population Update! For Minecraft 1.16.5+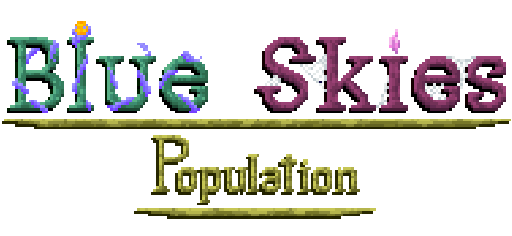 What is the "Population" Update?
Population is the huge upcoming update to the Blue Skies that is adding tons of new blocks, items, biomes, mobs, and 2 new dungeons! Please come and join our Discord server to learn more! https://discord.gg/WGfqqrG
Meet the Starlit Crusher, the boss of the Nature dungeon!
This force of nature plays very defensively, shielding itself from any attacks with giant wooden walls. Got what it takes to chop this tree down?
This is the Arachnarch, the boss of the Poison Dungeon!
Don't underestimate this giant creepy crawler as it has many various different attacks and can even jump on the ceiling!
---
📖 Blue Skies for 1.14.4 Description
Blue Skies adds two dimensions. The Everbright and the Everdawn. Each dimension has its own theme with the Everbright being lighter and cold while the Everdawn is darker and warm. Along with this, each dimension contains a dungeon featuring one of the current two bosses. The Summoner or the Alchemist, both inspired after Illagers. Many of their loot functionalities are not finished, but that, along with more bosses, will come with time.
🕹️ How To Play
To start off, you need to find a plains, tundra, taiga, or mountain biome. Once found, you may be lucky enough to find the Gatekeeper's house. Not much is known about him at this time, but he will sell you a Zeal Lighter. If you search through his house, you'll find an unlit portal to either the Everbright or the Everdawn in a room that appears to not be used much anymore. Use the Zeal Lighter on the portal, and you'll be on your way!
⚠️ Disclaimer
The mod is currently in not finished, and has some missing content. HOWEVER, this mod is perfectly playable with each dimension being survivable! New features will be added in due time. If you find any bugs, feel free to report them on the issue tracker! As for updating, we plan on only updating the most recent versions of the mod. This means that the 1.12 version will not recieve any further updates. Please update your game.
🎶 Music
Original Blue Skies music created by Lachney. Check out the full album on SoundCloud.

🌐 Translate Blue Skies - help break the language barrier!
All translators are credited here that have translated the mod to their native languages. Thanks to OneSkyApp, you can translate easily!
https://moddinglegacy.oneskyapp.com/collaboration/project/380208
Flag icons made by Freepik from www.flaticon.com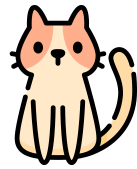 LOLCAT (The Kingdom of Cats) translations by:

🤚 Support: If you have questions or any issues with our mods, read the FAQ! You can also either submit an issue on the issue tracker, or come into our Discord server where we can help you!