TomCat's Tours: Rares of Arathi Highlands (Warfront on Stromgarde)
Last Updated: Oct 26, 2018 Game Version: 8.0.1
11,430
Sep 16, 2018
Owner: TomCat
The warfront effort is on in the Battle for Stromgarde!
TomCat's Tours offers a lightweight completely self-contained tour of the Arathi Highlands rares
View all of the rares locations on both the world map and the zone mini map.
Does not require any other addons to be installed
Simple icons
Star means you can still kill and loot the rare.
Check mark means you have to wait until the next reset of the rares.
You can view the stars on the Arathi map or the pop-up list from anywhere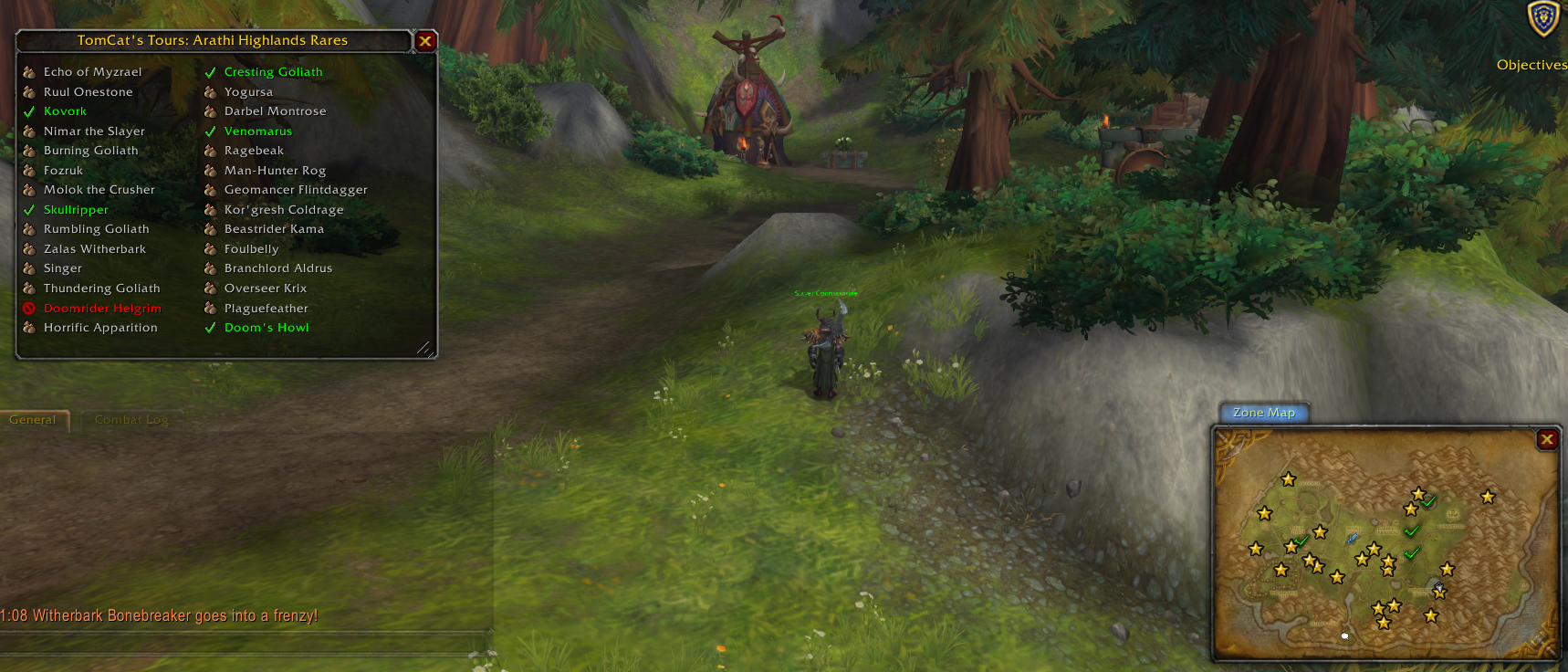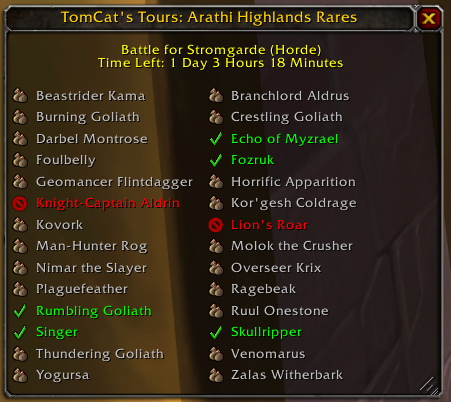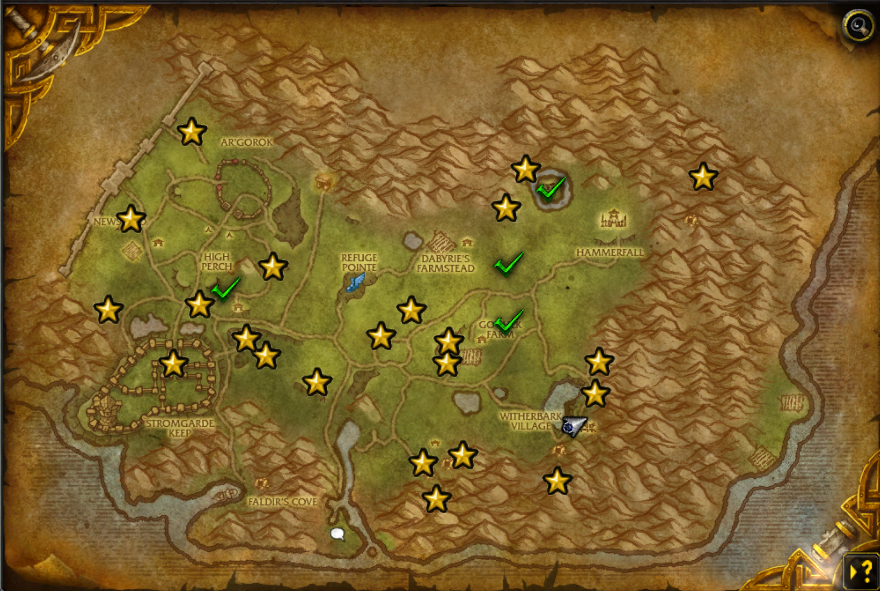 More features coming soon!