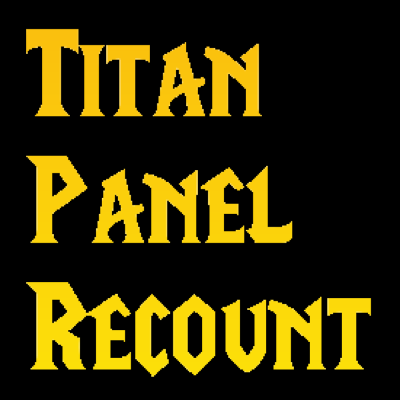 Titan Panel [Recount]
About
This plugin was adopted by HonorGoG on December 27, 2019.
Features
Just a small interface addon that allows for easier use of Recount from the Titan Panel Bar. Includes options to open the various real-time graphs and raid graphs. Also includes the capability to directly open the various window modes (Damage, DPS, Healing, etc.).
Bug Reports
Please direct all issues and feature requests to the SourceForge Titan Development Team page. As a member of that team, I do monitor tickets.
Problem Escalation
If you are having issues, please following the instructions under ''Bug Reports'' above.
Known Issues
None
Included
TitanClassicRecount
Dependencies