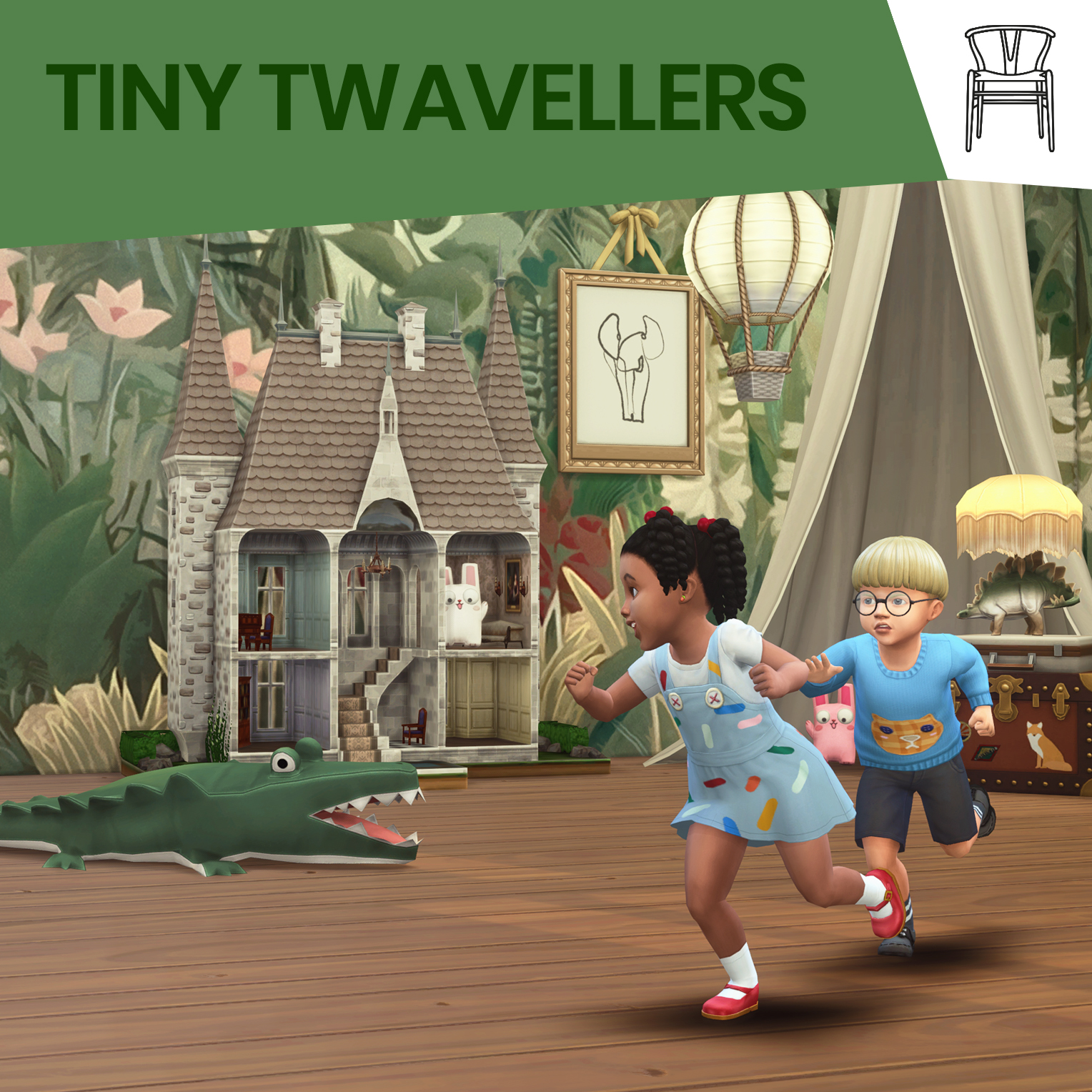 Tiny Twavellers
Description
A 67 piece custom content stuff pack for all your tiny peoples by Felixandresims & Harrie
After the success of both the KICHEN & BAFROOM, it was time to tackle another room in the house that needed much love & attention… kids rooms.
This set contains items suitable for kids of all ages; including a new bassinet for babies, cute toddler beds, through to new toys and furniture pieces for your children. This set may be aimed at kids, but you will be able to use many of the pieces all over your Sims' homes. Of course as always with our sets, there are a truck load of swatches & matching wood tones!!!
Please note that the bassinet is available as a default override & as a decorative object. All items in this set are Base Game compatible.
Now go forth & build your dream family home!
Video Overview