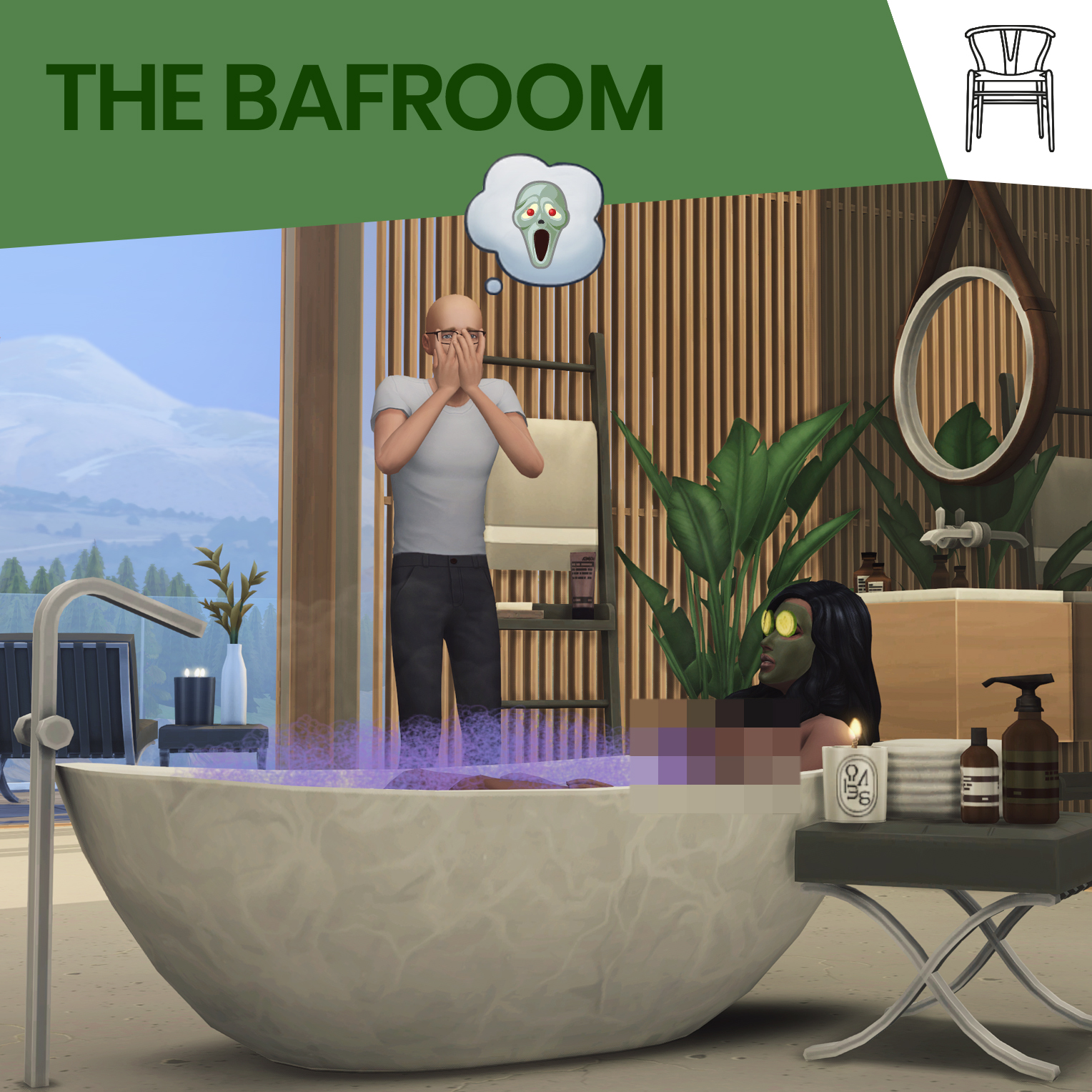 Bafroom
Description
A 94 piece collaborative bathroom set by Felixandresims & Harrie
After the huge success of THE KICHEN, it only felt right to continue with items from another area of your Sims' home that need a little love & attention…THE BAFROOM.
Now your sims can pamper themselves in luxury with this modern bathroom set. But the items in this set are not only for the bathroom, they will work in many different rooms around the house.
Highlights of the set include: Bi-fold doors, seamless windows, Barcelona chair & lounger set, plus every item you could possibly require to make a stylish bathroom…you know bathtub, shower, sink, toilet, etc.
The set is base game compatible, with the only exception being the wall shower that requires the Discover University EP & the mirror windows which require Get To Work EP.
To easily find all of the items in the set, just search with the keyword BAFROOM in the build/buy catalogue. There is also one marble wallpaper that you will have to go searching for separately.
As a little extra thank you we have included a hot tub that matches with the rest of the set. Because everybody wants new hot tubs right! ;P
Video Overview