A client-side Fabric / Quilt mod that adds small customizable bars to the status effects overlay and in the inventory to show the remaining duration of effects.
Features:
Cute little bars
Config screen to edit colors and bar positions
Bars can be hidden automatically in some specific cases to reduce clutter (e.g. beacon effects and effects with very long durations)
Requires Cloth Config. The config screen can be accessed using Mod Menu (CurseForge / Modrinth).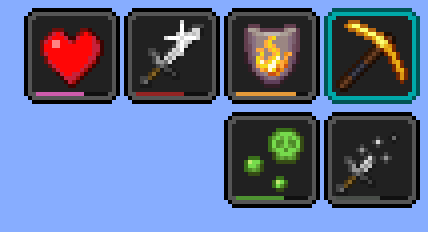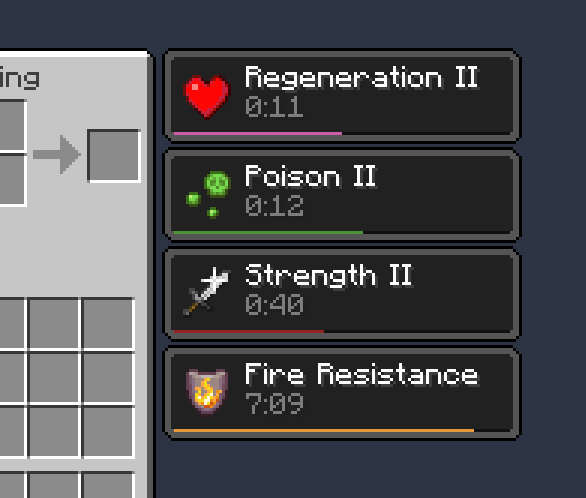 Credits
Potentially inspired by SkyUI's active effects HUD
Config screen powered by Cloth Config
Links: CurseForge · GitHub · Modrinth