Works with Curios API, if installed (1.16 only)
A simple mod that contains one item, the Ring of Attraction. While this item is in the players inventory, it will pull items into the player's inventory.
Usage:
- Toggle ring on/off with RIGHT-CLICK
This is a standalone version of the Ring of Attraction from the Gobber 2 mod.
RECIPE: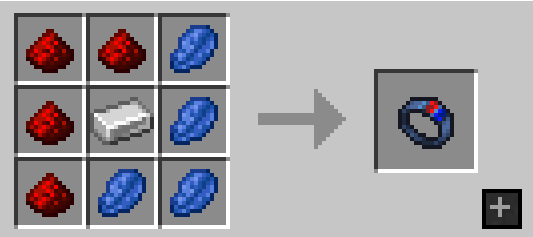 NOTE: A vanilla Coal Block now functions like an "anti-magnet" when in range (1.16+ only due to missing feature in 1.15.2).

Mod Development Discord: https://discord.gg/j7bYbkW