This mod brings back the renowned eponymous mass storage solution from the days of old: Filing Cabinets!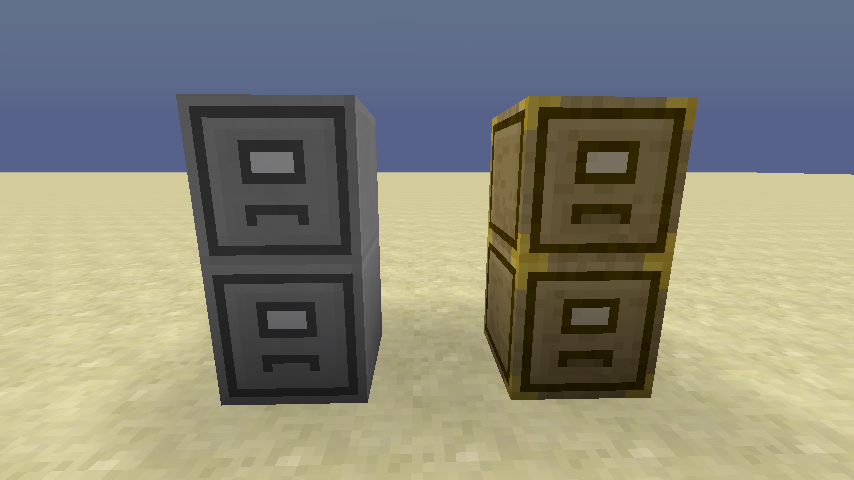 Just like the original filing cabinet, this cool metal box can store loads of stuff at low, low prices!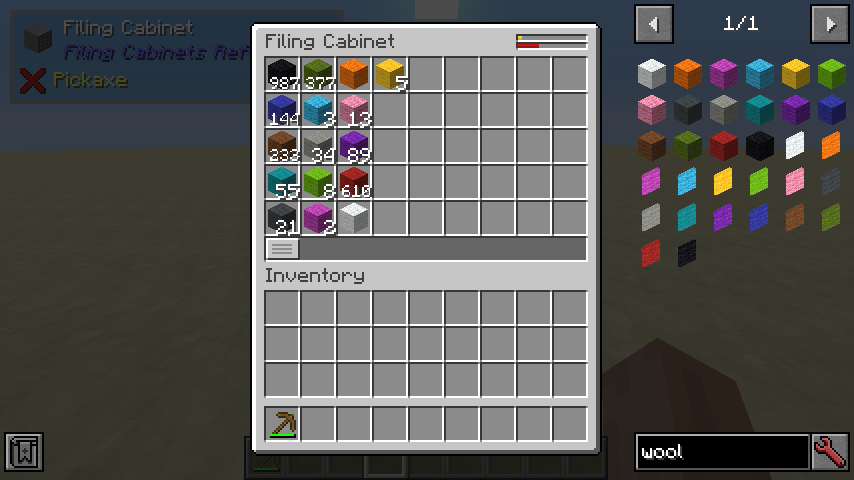 And if you're the kind of person that loves to hoard your old tools and armour, we have just the product for you!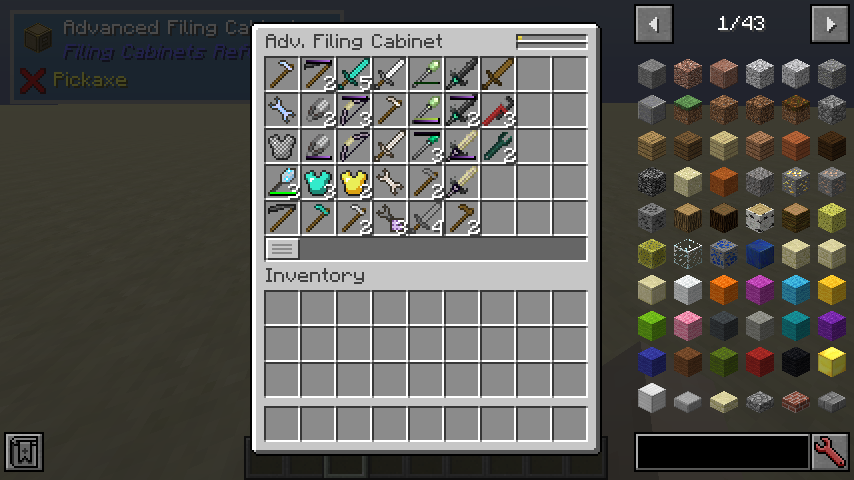 Still not enough? Install a few capacity upgrades and store way too many items!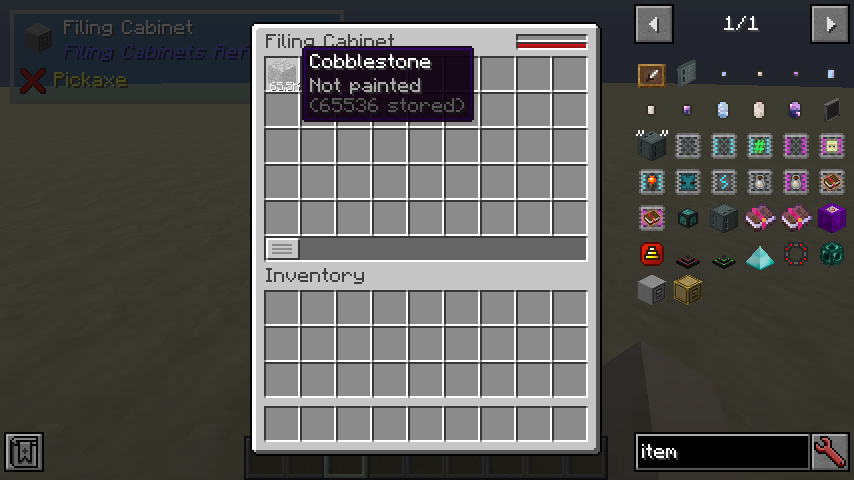 Filing Cabinets™ — for when barrels just aren't confusing enoughⓇ.
Dependencies
Support
Join the Discord Server for support, I guess.