HealthBarColor - Health Bar Color
Description
HealthBarColor
You can open the AddOn settings with: /hbc
HealthBarColor was originally created during the Dragonflight beta to add color customisation to the default UnitFrames, but has since been extended to include further customisation options that I got used to over the years before switching to the default UI with Dragonflight.

The core functionality is colourable HealthBars for Player, Target, ToT, Focus, ToF, Pet and Boss frames. You can either color them by class/reaction or freely choose a static color of your choice. The add-on is lightweight and modular, you can choose which features you need and which you don't.
The functionality can be further extended with the following modules:
Texture:
Use custom textures (shared media) for the health bar and power bar.

Overabsorb:
Show absorb values above max health for player target and focus frame.


BiggerHealthBar
Resizes the player's health bar to cover the entire inner player frame.


Useful if you track your resource with e.g. a WA to avoid redundancy.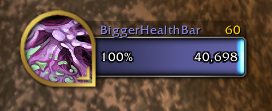 Background Texture:
Create a customisable texture under units' health bars instead of Blizzard's transparent one.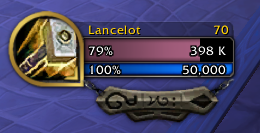 Fonts:
Adjust font, outline mode, font size and color for name and status text.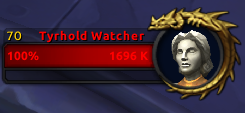 DebuffColor:
Colour the health bar based on the debuff type if you can dispel yourself.



PartyColor:

Class colors in the non-raid party frames.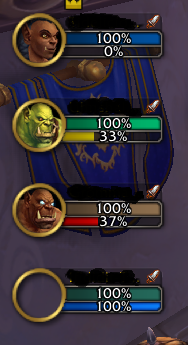 Glow:
Customise the glowing colour under unit frame names.
HideClassPowerBar:
Hide class power bars such as Paladin Holy Power and Warlock Shards.
I also added options to override all class & reaction colors the addon uses for people who are colourblind.
To see more textures and fonts you have to install Shared Media:
/hbc