Description
GreyOnCooldown is a simple addon that has the objective of show the action bar icons desaturated when they are on cooldown.
*Fully compatible with Bartender4, Dominos and ConsolePort addons!
Features
* GreyOnCooldown use hooks and timers to efficiently desaturate the action bar icons whose spells/items are in cooldown.
* This addon is simple and does not require setup, but it includes a easy little configuration panel where you can configure some things if you want, for now:
- Enable/Disable addon with a simple checkbox
- Set the minimum duration of the cooldown to be desaturated. This allows filter a short cooldowns spells (e.g. the global cooldown). It is recommended not to set values less than 1.51 to prevent desaturation of all icons by the global cooldown. This is the default value for retail. The default value for classic and tbc is 2.01 to prevent desaturation when slow wands are fired.
- Profiles: By default a global profile is used, but you can configure toon-specific and realm-specific profiles
Comparision
A cropped screnshot with default cooldowns (and OmniCC addon for text timers):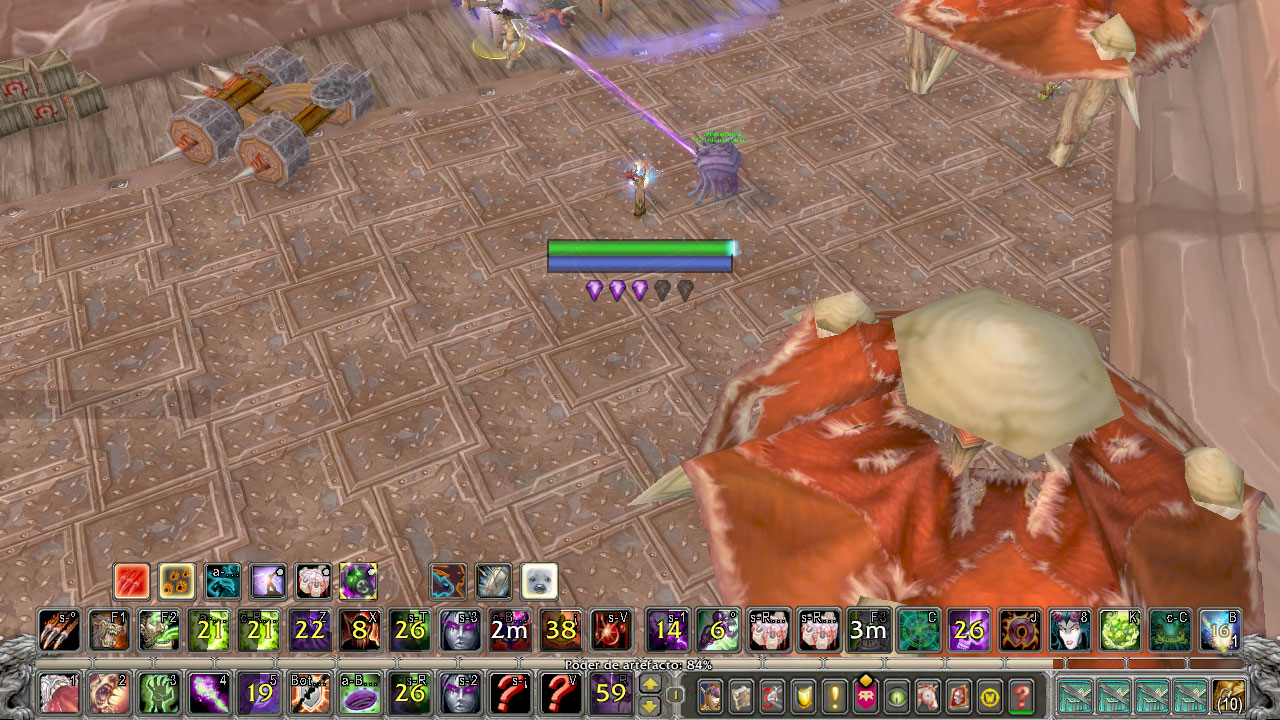 A cropped screenshot with GreyOnCooldown addon enabled and desatured cooldowns (and also with OmniCC addon for text timers):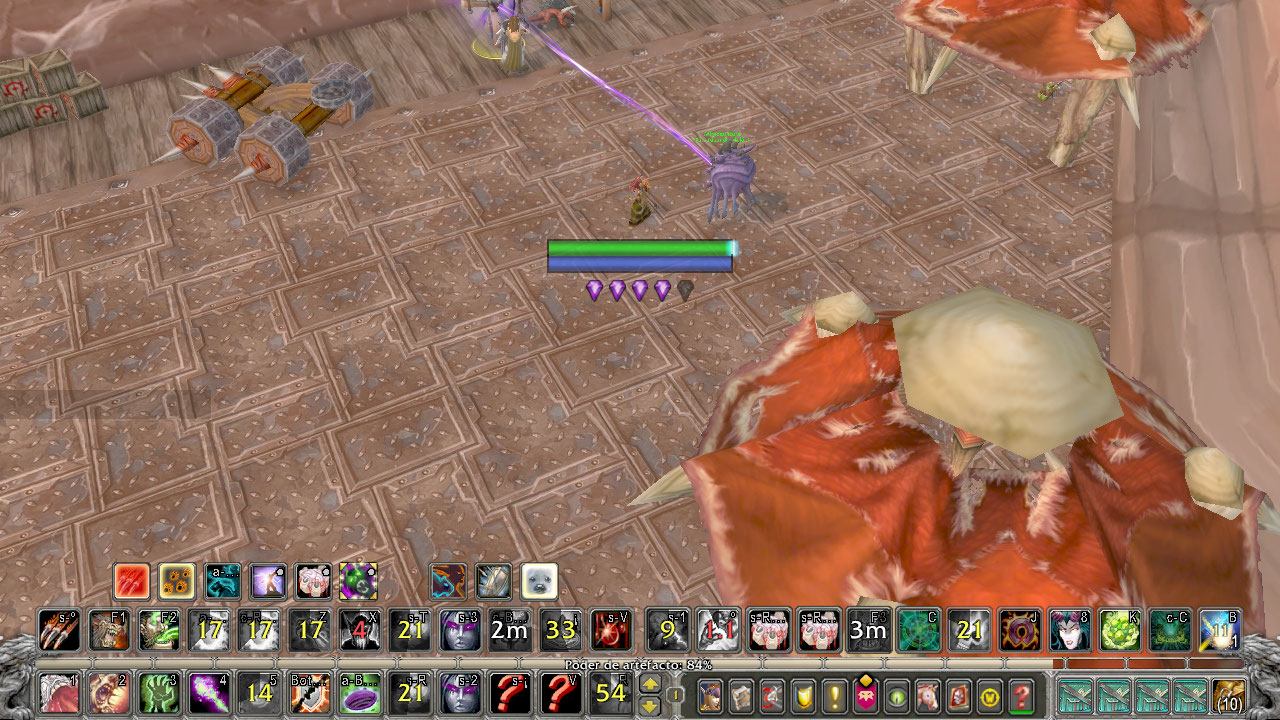 Found a Bug?
You can report issues here.