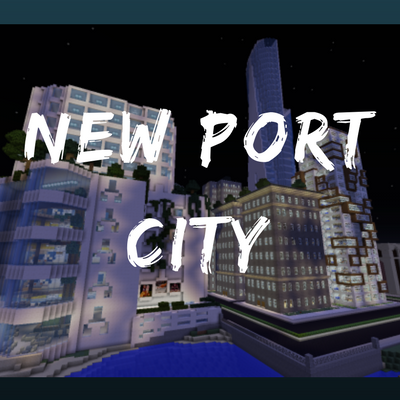 New Port City
CHRISTMAS UPDATE

[v1.2]!
Merry Christmas and Happy New Year...
The new New Port City update is finally out and I hope you like it!
CHANGE LOG
-New Spawn
-Support for 1.12 and 1.12.2
-Nicer Roads
-New Suburban Area
-New Street
-Construction Sites
-Added 4 skyscrapers
|------------------------|
Newer version is only for 1.12 and 1.12.2!
ABOUT
I built a new map called New Port City it was built with the help of Instant Massive Structures, world edit, and TheRedStone Engineer's Lego command block creation (for the "WELCOME TO NEWPORT" sign).
It was original built in 1.10.2 but it works with all versions 1.10.2,1.12 and 1.12.2. It does not use mod what so ever though it was built using them.
It is free to use by any other map creator in their map or in a video as long as you (i) Give a link to this forums post and (ii) to my YouTube channel.
Check out the video to this map below as well as the download.