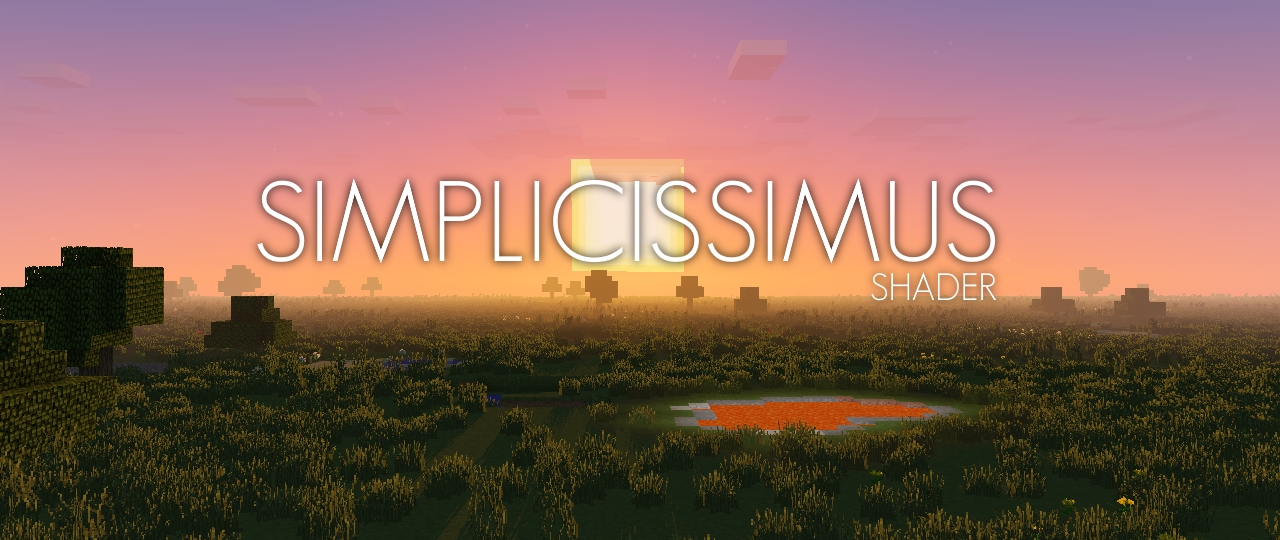 What is the Simplicissimus Shader?
As you might have already guessed from it's name this shader is very simple and thus also performant. It only does some little touchups to the vanilla graphics and adds dynamic shadows.
For the same reason a lot of the vanilla stuff remains intact, like lightmaps or clouds.
A recommended resourcepack is the Bare Bones resourcepack with it's accompanying Normals and Specular Add-On.
What features does it have?
dynamic shadows
bloom
motionblur
temporal anti aliasing
wind effects
soft shadows
Any requirements?
Optifine for 1.12 or newer
A graphics card supporting OpenGL 2.1
Should work on Windows, Linux and Mac
Where can I download it?
Either here or via my website (link below).
External Links:
The Offical Website of this Project: Link
The Discord Server: Link
The Shaderlabs Discord: Link