What is the Vanilla Plus Shader?
It's a shaderpack supposed to look like Vanilla, but in somewhat better (dynamic shadows and better clouds). For our french people, a french article about it can be found here: Link.
It also offers some selectable profiles that mimic popular old shaderpacks, that are sadly now outdated, namely Seus v08 and Chocapic v3 (and its, not even authorized, derivates like Rudoplays and Plunderpixels) so if you liked these packs back in the day, this might be worth a shot.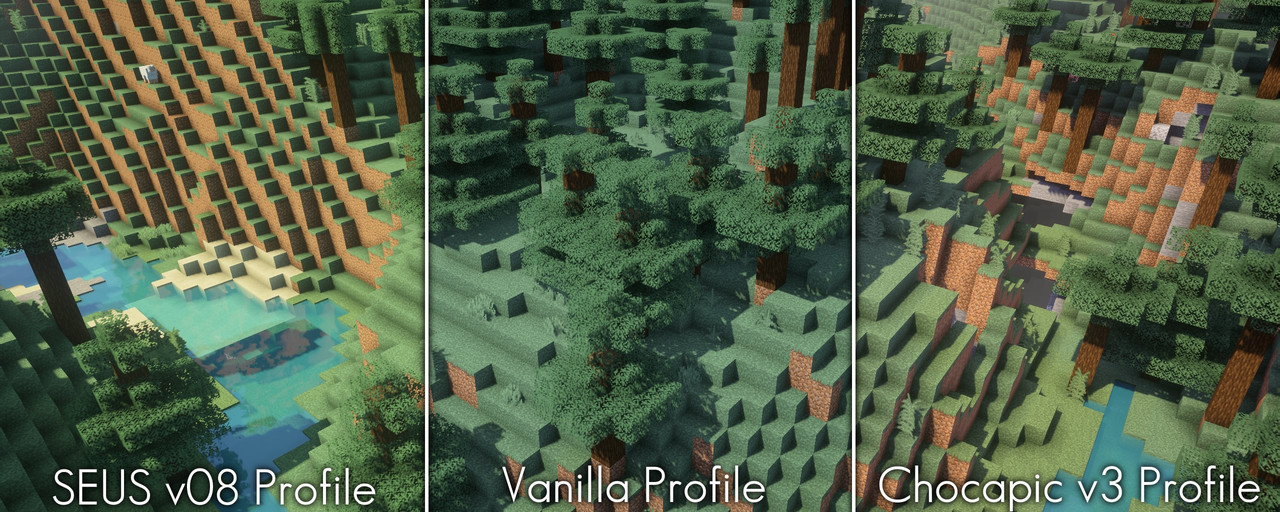 Where can I download it?
Either here or via my website (link below).
What features does it offer?
dynamic shadows
volumetric clouds
lens flares
motionblur
bloom
temporal anti-aliasing
resourcepack support
godrays
and many more.
Any Requirements?
Optifine for 1.16 or newer (versions up to 2.3a only need 1.12)
alternatively Iris 1.5.0 or newer
A graphics card supporting OpenGL 4.0
Windows/Linux
DUE TO REPEATED ISSUE-REPORTS: Intel HD 5000 Graphics and older are NOT supported!
External Links: