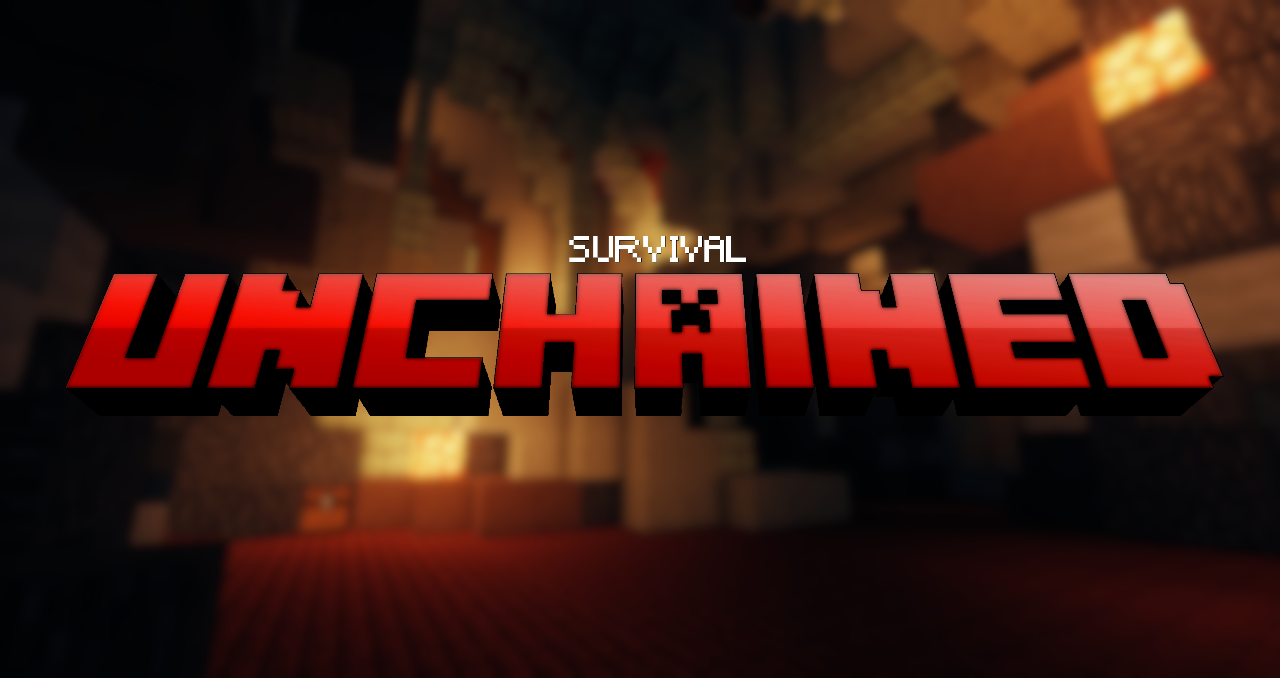 Survival Unchained is a vanilla++ modpack focused on difficulty and mob hordes, designed to make the game more challenging and immersive. A variety of AI-changing mods have been used to modify the way enemies approach players and their bases. It's not meant to be easy or fair at all.
Work in progress. This pack is currently in alpha state, and abrupt changes may happen.


Features

Disclaimer: this is not a hardcore only pack, in fact, I advice you to play on survival mode.
☠️ Ultra-hardcore health regeneration - Passive health regeneration has been disabled. Players may find bandages and other healing items by killing mobs. Alternatively, a good night's sleep will restore a great amount of health. Scaling Health will provide new strengths and weaknesses as you progress.

☠️ Deadly mob AI - Zombies will seek players and mine paths to reach their bases. Skeletons will snipe them from afar. Creepers may launch themselves at their target. Overpowered mobs, courtesy of Enhanced AI. At the same time, Apotheosis provides modified mobs and unique enchantments. Additionally, L_Ender's Cataclysm adds powerful bosses.

☠️ Modified combat system - Fancy attack animations, better hit detection and lots of melee weapons for you to use! Better Combat refines Minecraft combat to make it more natural and satisfying. Weapon collision allows you to hit multiple enemies at once without the need to carefully place your clicks. A whole arsenal of new weapons is added by Epic Knights and Simply Swords.

☠️ Automation and base defense - Create and Building Gadgets will be used to build the perfect base and construct powerful weapons.
☠️ Tons of new dungeons - Including When Dungeons Arise, YUNG's Better Dungeons and other dungeon-related mods to increase the number and variety of structures.

☠️ Immersive biomes - Oh The Biomes You'll Go is paired with Biomes O' Plenty.

☠️ Relatively lightweight - Mod count is kept at bay.

Planned features
- A longer questline
- Custom made structure mods

Check out a full list of mods here!