PVP Based Modpack featuring PVP & Performance mods to give you a true PVP experience. Also works well in PVE too! This pack is based on 1.18.1 and 1.8.9!
1.18.1 is based on Fabric and 1.8.9 is based on Forge. Make sure to download the correct version from the Files section.

Your Vanilla Experiences will be further improved thanks to the following features)
Caves & Cliffs Latest update - Enjoy the latest update with mods!
PVP Hud - Always wanted to play like the PVP clients but in a modpack? Now you can! Thanks to the special mods in this pack.

Press Right-Shift Key to configure the HUD items.



Keystrokes - See what keys are you pressing
CPS - See your clicks
Compass Ribbon - See your direction
Crosshair - Customize the standard crosshair. New crosshair selected by default. Changes color when highlighting different things.
FPS Meter - View your current FPS
Ping Meter - Check your current Ping when connected to servers
Coordinates - View your coordinates all the time
Armor - See your armor items on screen
Arrow counter - See your arrows on screen! very useful. Trust.
Item updates - Get notified when you receive a new item
Potion Effects - View your potion effects all the time
Scoreboard - Keep track of the current scores
Zoom function - spot an enemy when they approach. Press V (scroll mouse wheel to zoom even more)
Capes - View OptiFine, Labymod and MinecraftCapes Mod capes in game
Weather Control - Click on Mods from the menu and configure the game to show weather or no-weather.
Target Dummy - create a target dummy to practice your swings
Mod Menu - Shows a Mods button in the game menu. Can configure mods too
Performance Mods - This pack features performance mods to help you achieve a stable FPS with less lag.
Shaders - Use shaders to enhance your gameplay and make it look nicer!
More mods are included. Click on Relations on top to see the full list.

Click on Images on top to see more screenshots.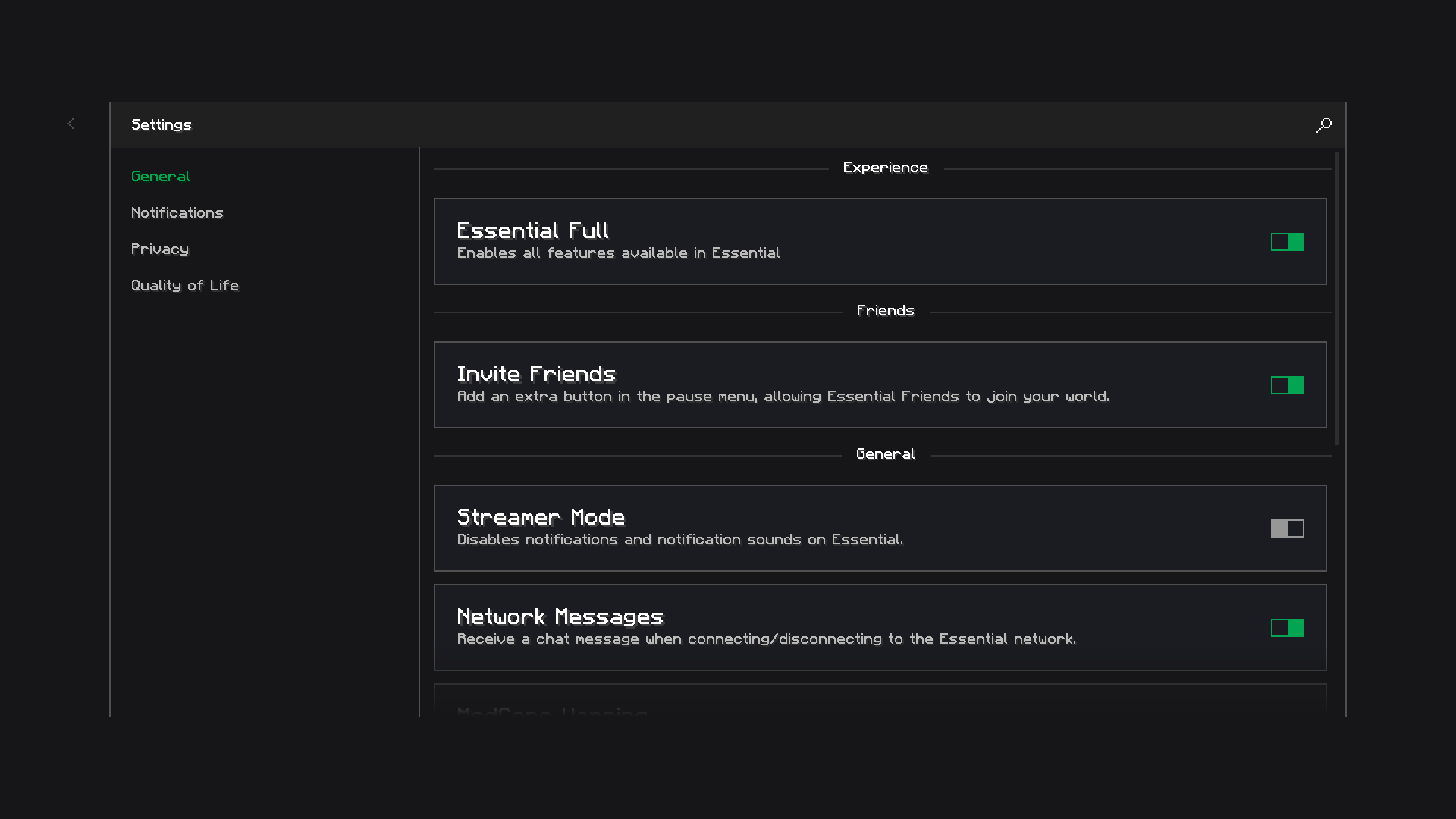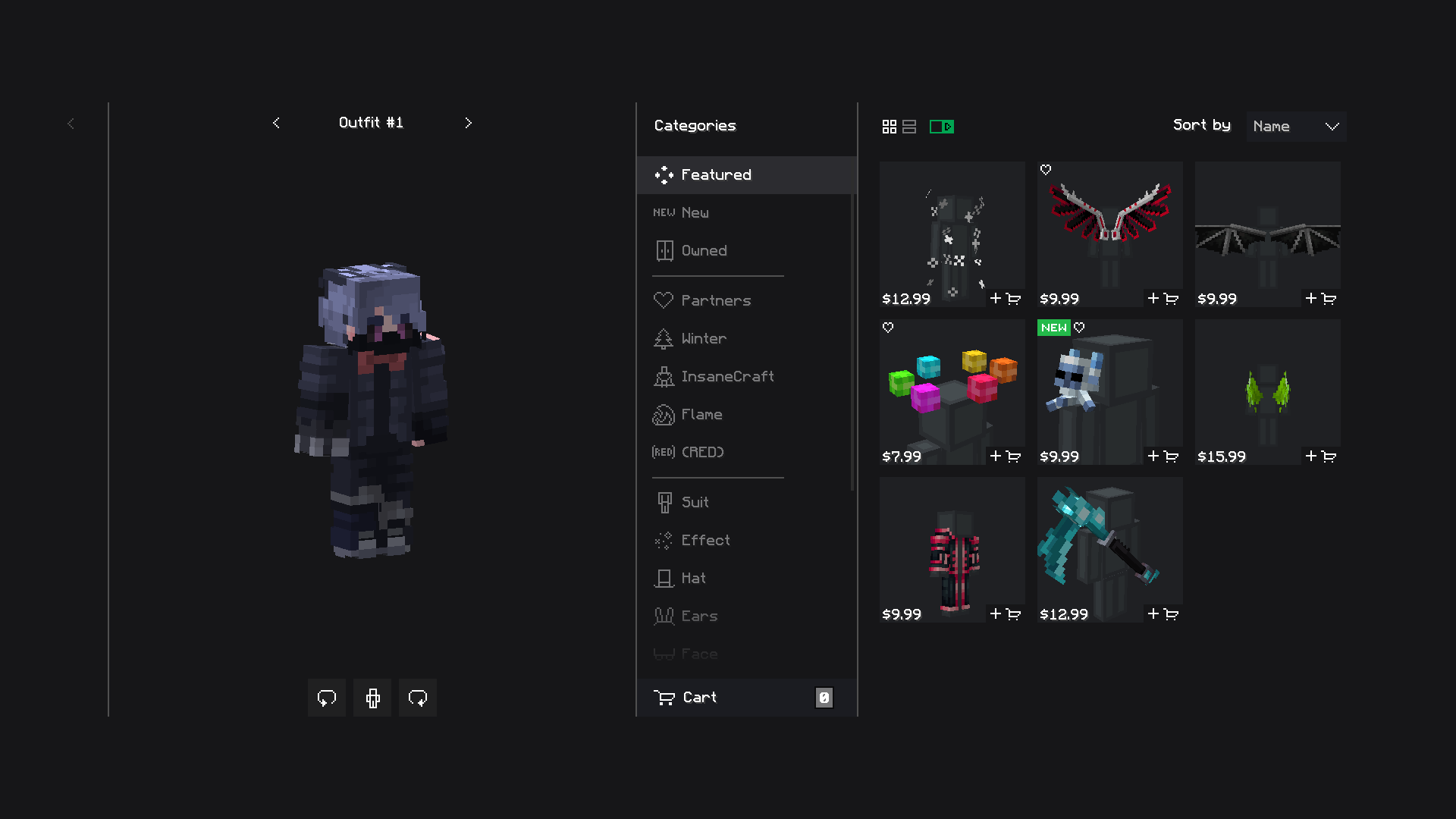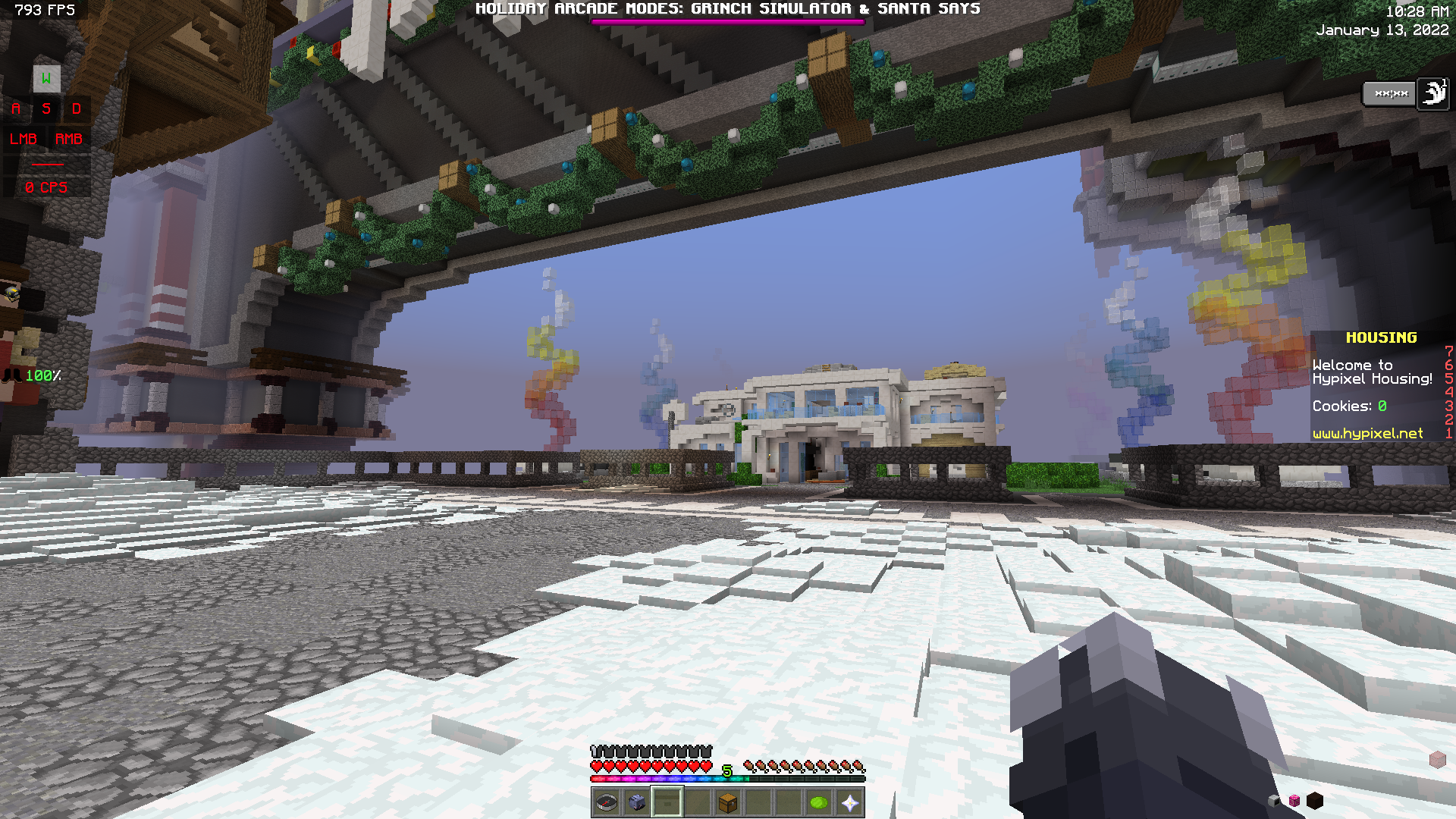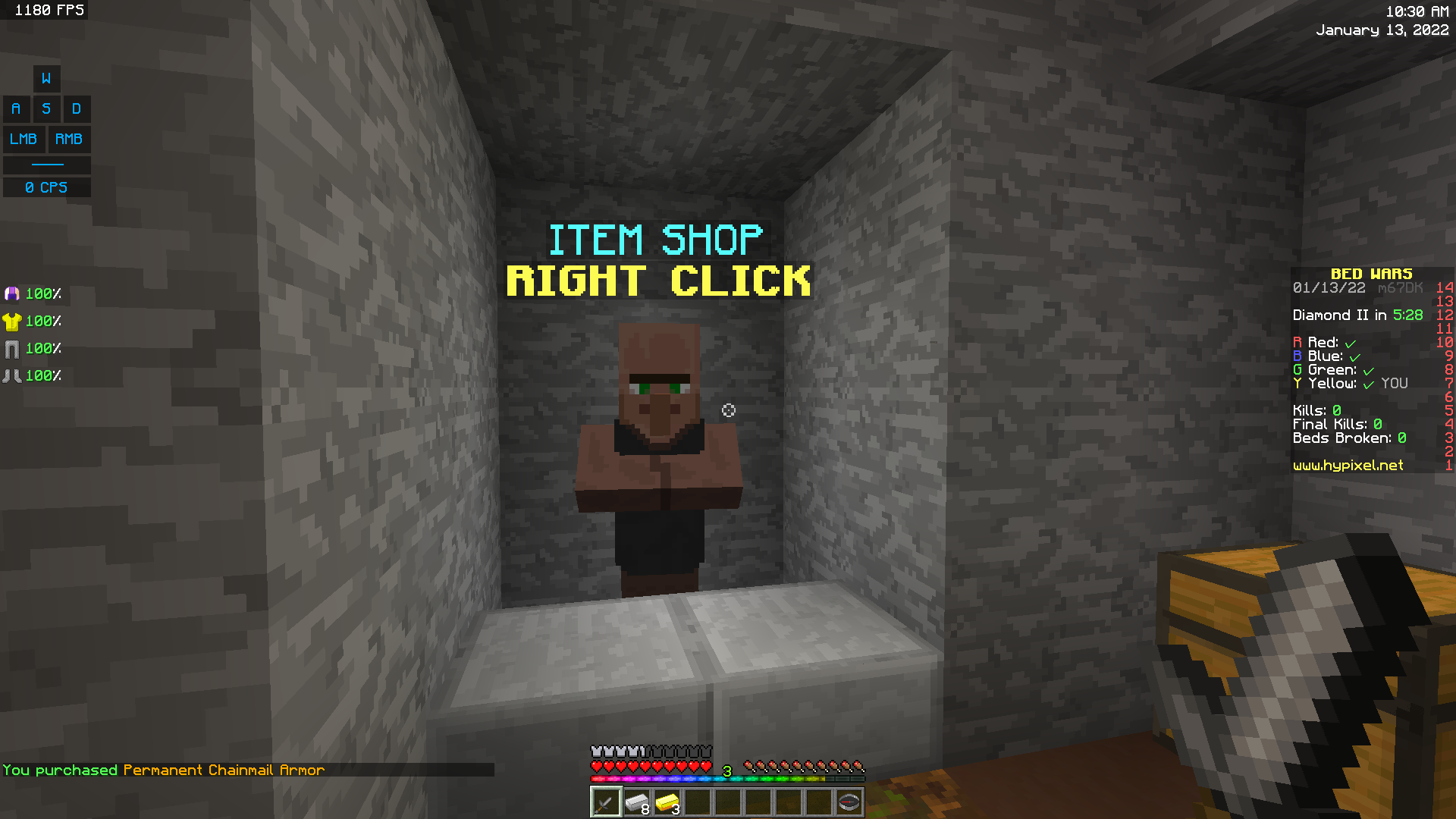 1.8.9 gives you the classic PVP feel. It is optimized for best fps performance (compared to the 1.18.1 version)
The following mods are included:-
Essential Mod & Cosmetics - Similar to what we see in Lunar Client
Better Sprinting - Sprint controls
BetterFPS - Performance mod
FoamFix - Peformance mod
Inventory HUD+ - Inventory hud mod that shows armor, inventory, and potion effects.
Lunar Keystrokes - Chroma colored Keystrokes with CPS display
Time HUD - Shows a real-time clock and date
PVP Resource pack - Better swords and textures
Optional:- get OptiFine for 1.8.9 from here - https://optifine.net/adloadx?f=OptiFine_1.8.9_HD_U_M5.jar and place it in the mods folder. You can then use texture packs with custom skies.