Explore caves in Minecraft like never before.
What is this?
YUNG's Better Caves is a mod that completely overhauls vanilla Minecraft's cave generation. Better Caves adds never-before-seen types of caves and caverns for you to explore.
Experience winding, turbulent caves and vast, lava-filled caverns!
Extreme Flexibility
Better Caves includes an extensive user configuration, allowing players to cater cave generation to their liking. You can easily change the size, shape, and frequency of different cave and cavern types.
These settings can be found in the Mods option in Minecraft's main menu screen. (Note - in 1.14.4 there are no in-game config menus. You have to modify the bettercaves-common.toml file directly.)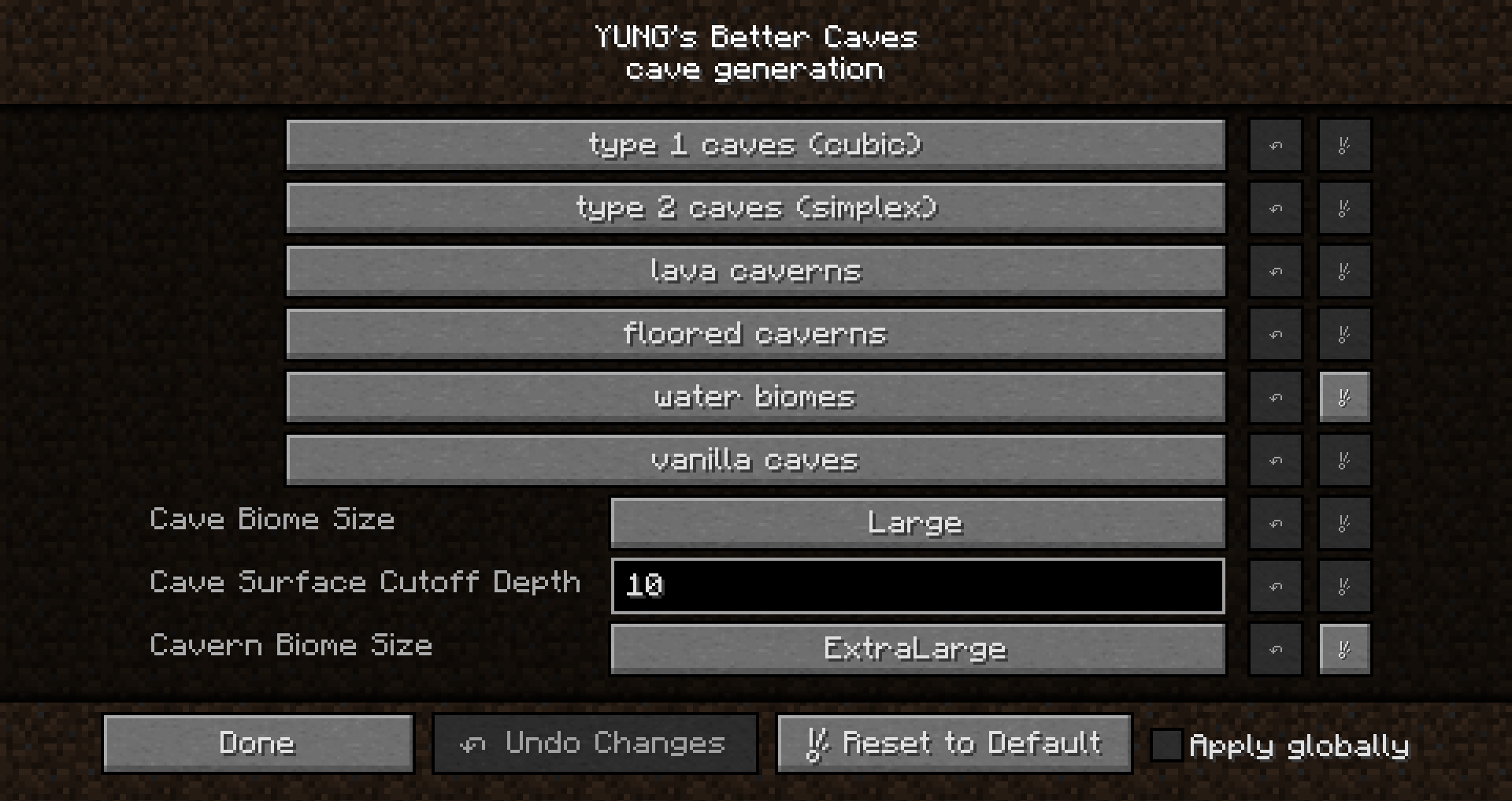 Features
Overhauls cave generation with multiple types of winding caves and large caverns

Full user customizability for all types of caves and caverns, including size and frequency

Includes options for bedrock flattening in both the overworld and the nether

Underwater lakes, oceans, and rivers

Flooded caves - increase the Lava Depth setting to make them even more flooded!

Supports integration with Minecraft's vanilla caves, if enabled
Pictures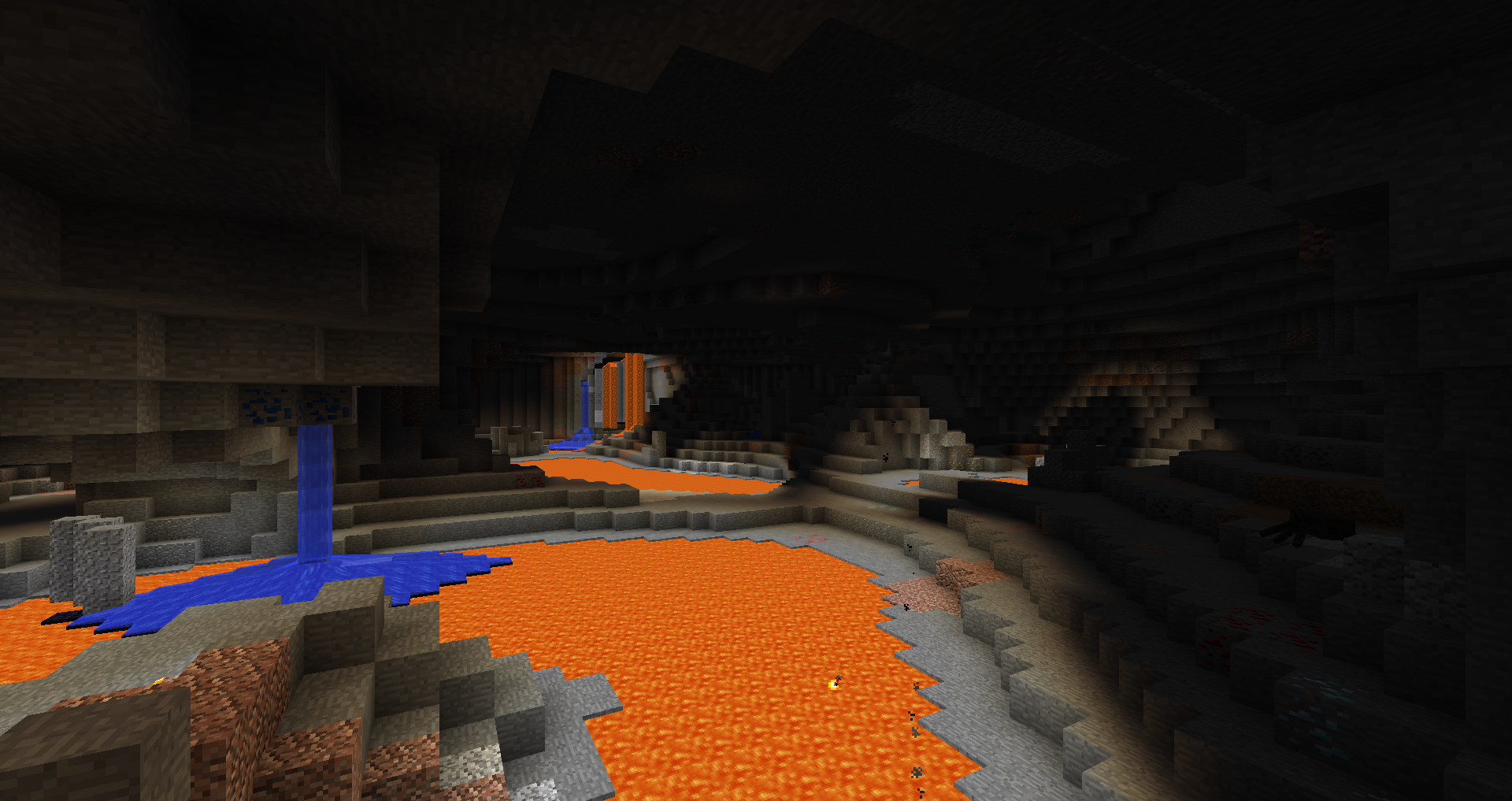 Vast floored caverns as far as the eye can see.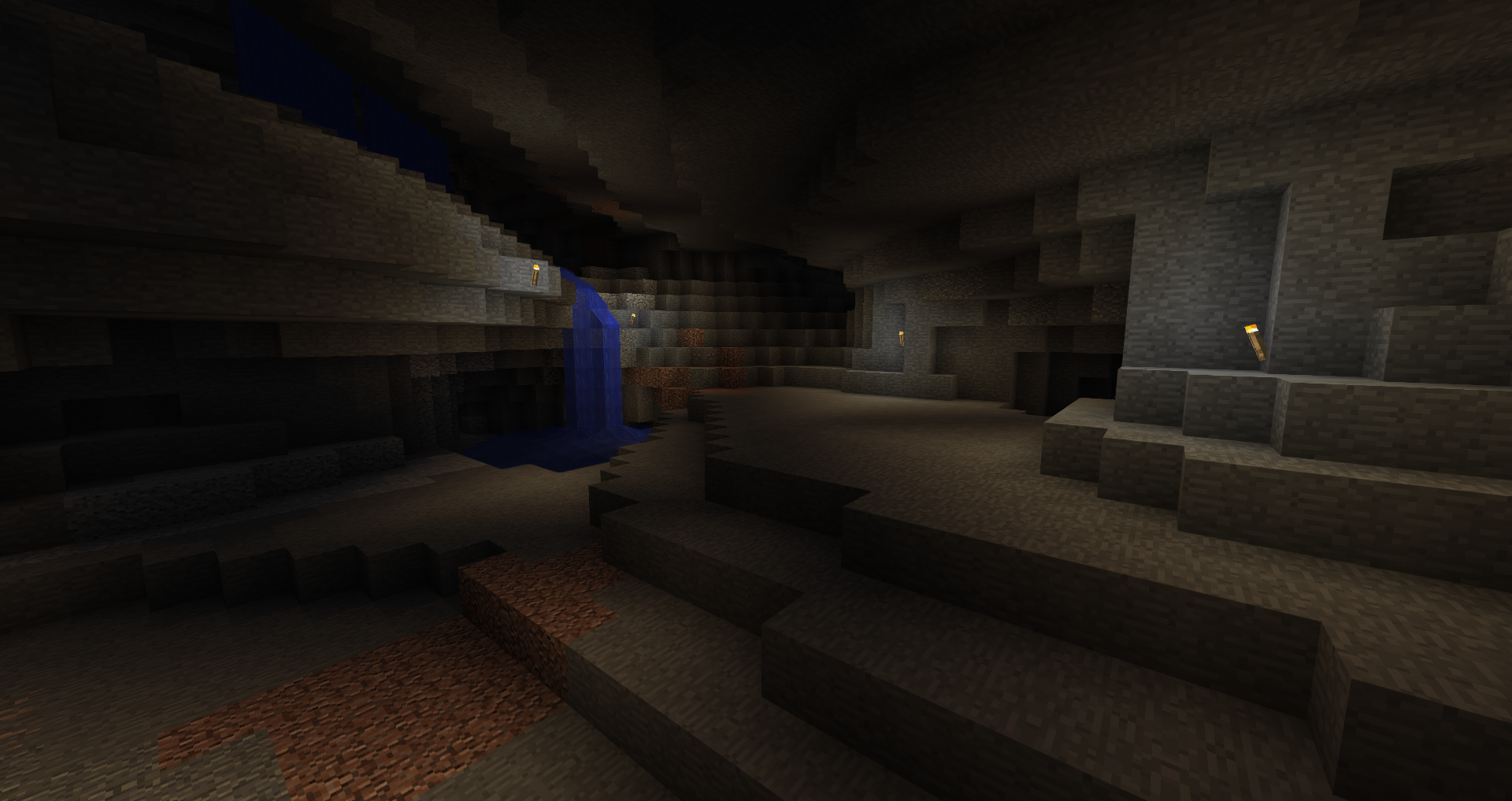 A juncture of caves from every direction.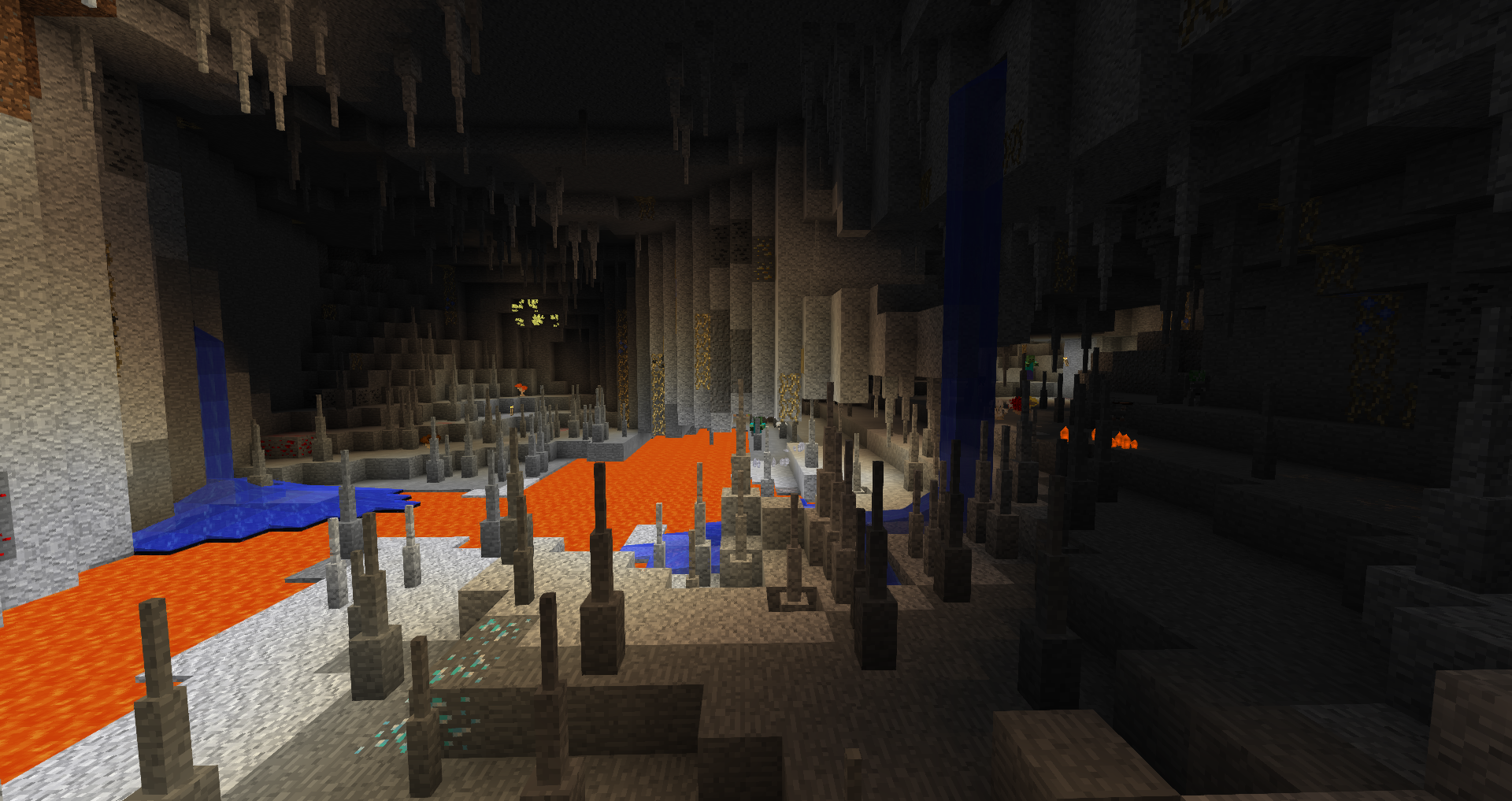 Better Caves with Quark, Botania, and Thaumcraft.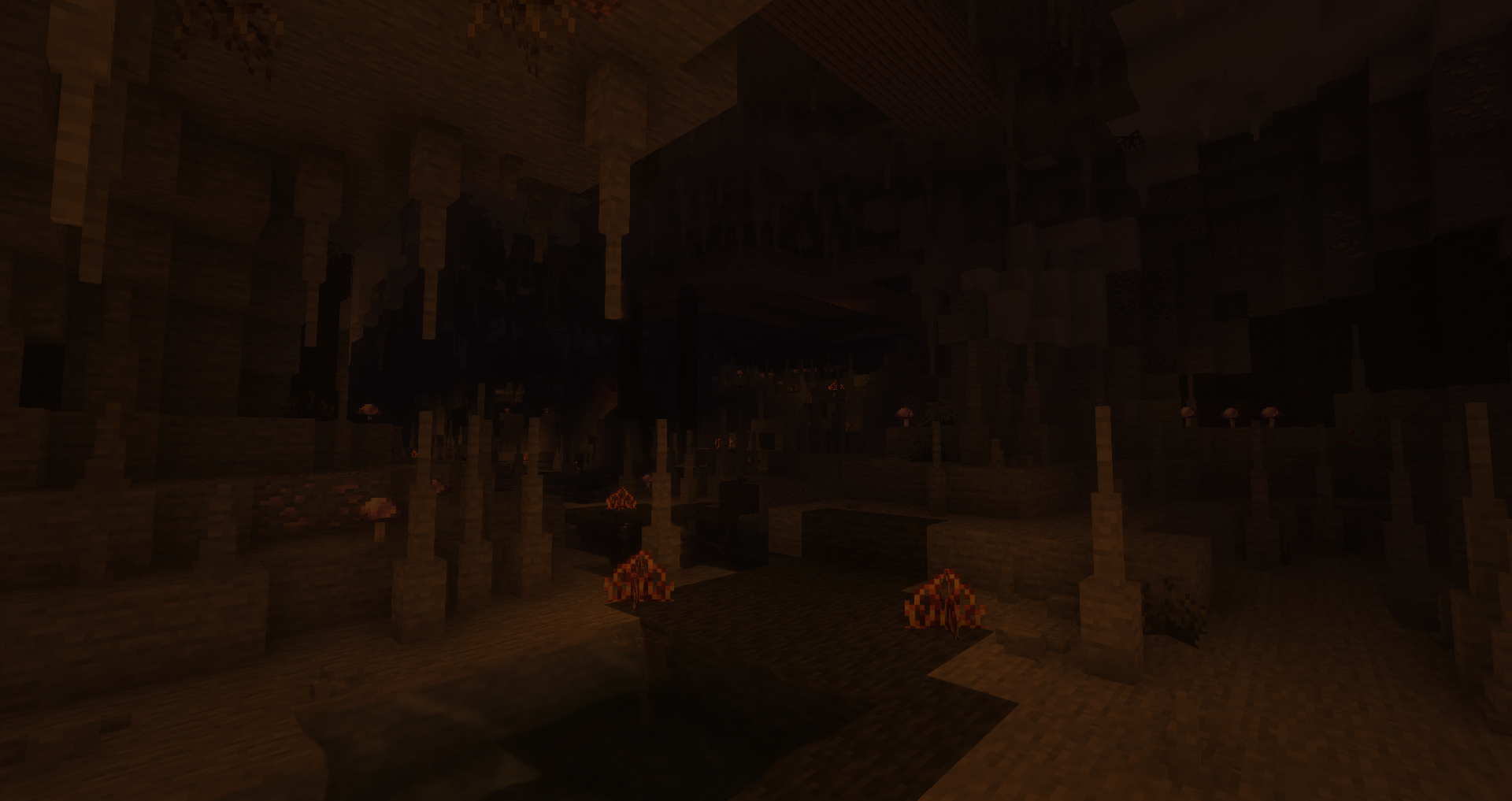 An underground water biome with Quark and Extended Caves.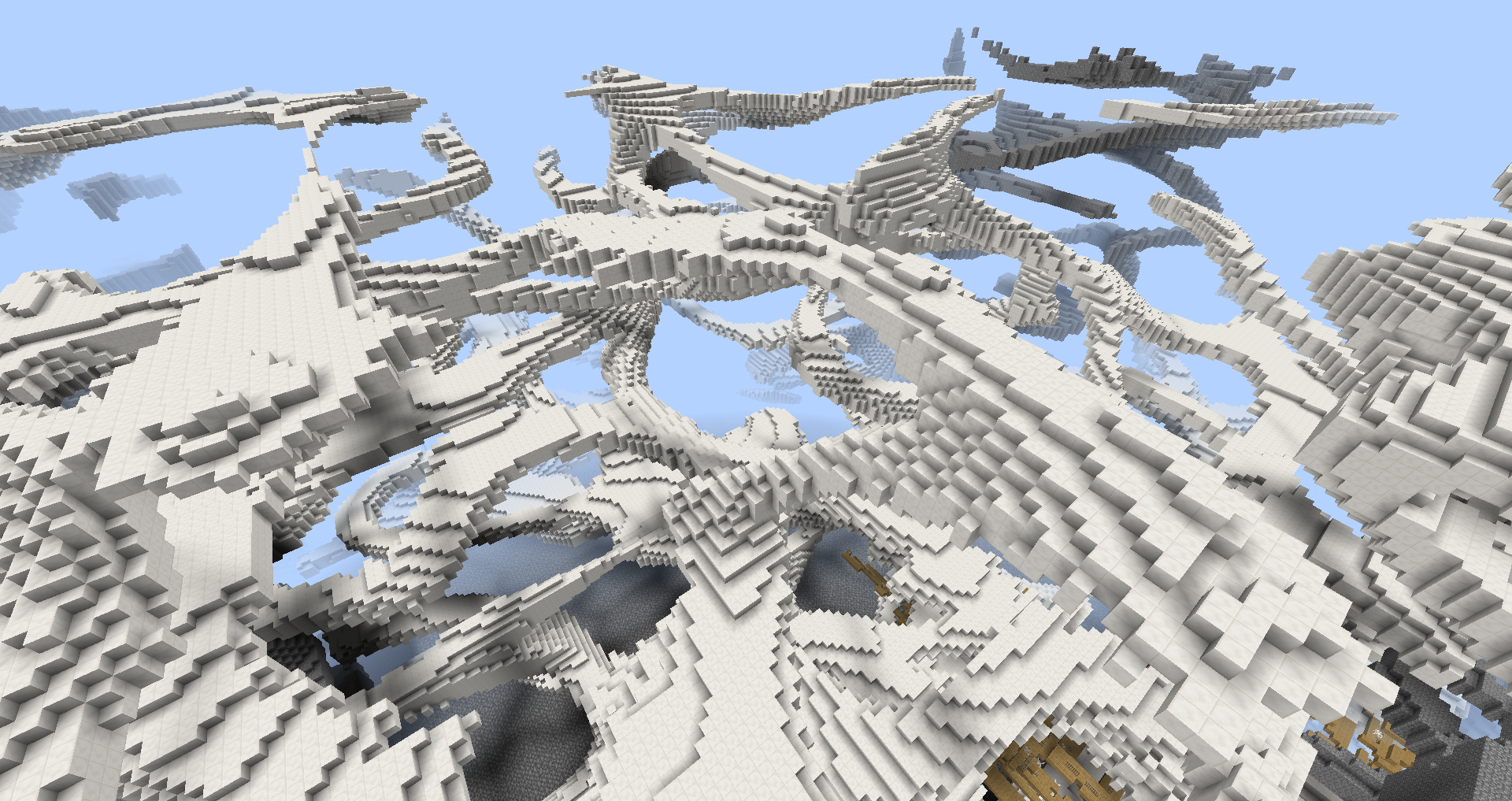 A visualization of Type 1 Caves, created using the Debug Visualizer.
See the gallery and join our Discord for more cool pictures!
FAQ
Does this work with other mods?
Check the list of known supported mods below.
For mods not listed down below - I don't know, but probably. I can't imagine Better Caves causes many problems, since it overrides vanilla caves in a very straightforward manner.
Help! I'm lagging!
Expect some lag for the first few minutes of worldgen as all the chunks are loading. If it continues to lag after that, get OptiFine. And if it STILL lags...don't worry, I'm constantly releasing performance enhancements. Let me know in the comments if you're experiencing any troubles.
What's the difference between this and Worley's Caves?
Worley's Caves offers a lot of interconnectivity (probably more than Better Caves), which certainly makes for endless caving fun, but that can also makes its cave structure repetitive. Worley's offers a single type of cave throughout the underground.
Better Caves has multiple types of caves sectioned off into regions to reduce repetition and keep things exciting, while still maintaining pretty high interconnectivity. It also has multiple types of large open caverns spread throughout. Better Caves also offers bedrock flattening, vanilla terrain generation controls, debug tools to view your caves' structure, and many more user config options.
Do I need to make a new world?
Nope! Once you've installed Better Caves, any new chunks loaded for the first time will use Better Caves.
Check out the Discord for the complete FAQ
Known Supported Mods (1.12.2 only)
This is a list of known mods that work with Better Caves. if a mod isn't on the list, it doesn't necessarily mean it's unsupported. Try it yourself, or ask in the comments and I can take a look!
Quark
Thaumcraft
Botania
Streams
BiomesOPlenty
Some Like It Dry
Underground Biomes
Cave Generator
OpenTerrainGenerator (v8+)
Ice and Fire
Virtually any ore gen mod
Known Supported Mods (1.14.4 only)
This is a list of known mods that work with Better Caves. if a mod isn't on the list, it doesn't necessarily mean it's unsupported. Try it yourself, or ask in the comments and I can take a look!
WARNING - Forge 28.1.85 and 28.1.86 are unsupported and will probably cause crashes.
Extended Caves
Quark
BiomesOPlenty
Aquaculture 2
Dungeon Crawl
Virtually any ore gen mod
Discord
For support, general mod discussion, or just to hang out, join the Discord!
Follow me on Twitter for Better Caves updates!