"The Flying Things introduces enchanted brooms and magic carpets that can be ridden to fly over the world."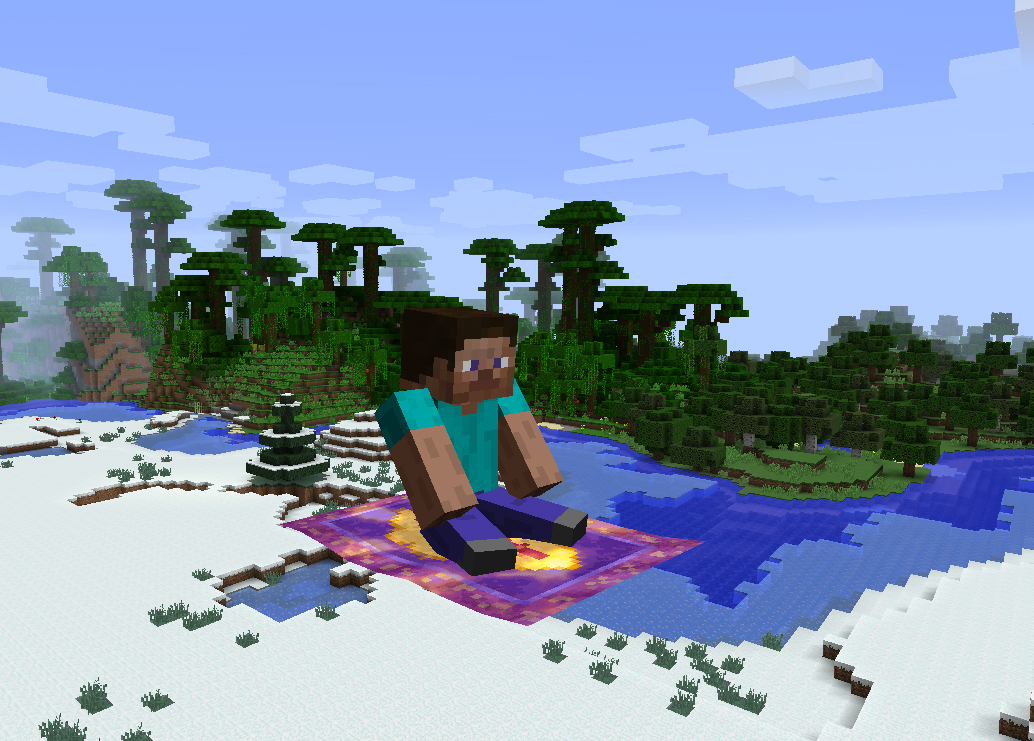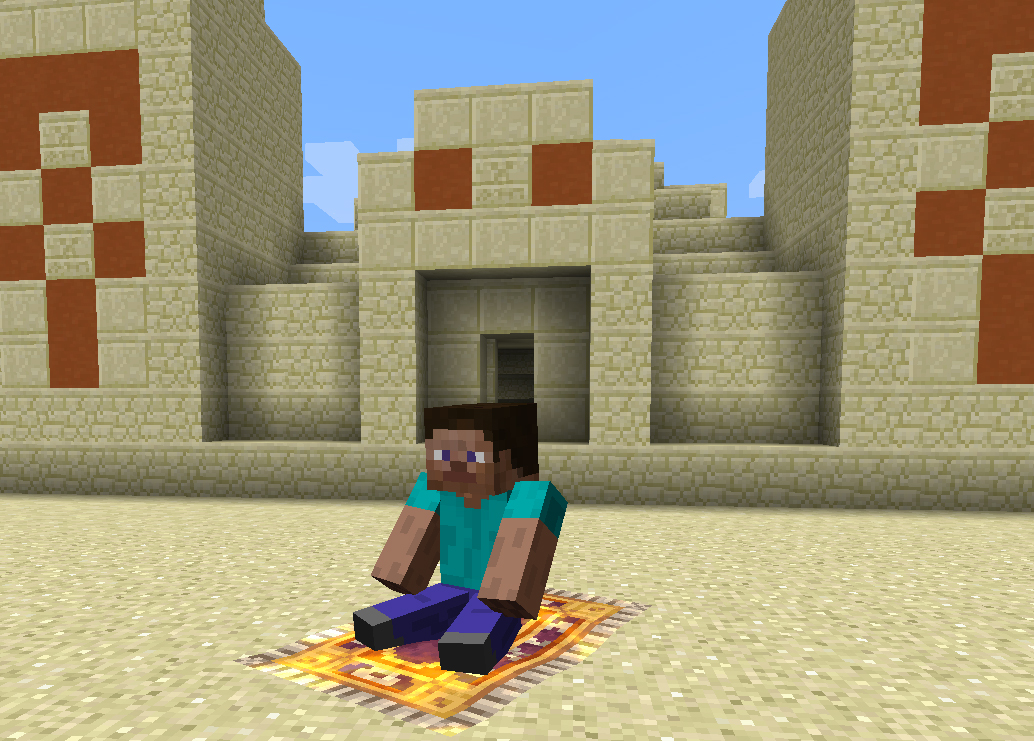 Description
To be able to craft theses flyings things, you'll first need to find a Phial of Animation (which can be found in the structure chests), this will unlock the recipes.
The flying things are controlled by the forward key and your looking direction, they can be dismounted with the sneak key, in this case, the flying thing will return to your inventory.
The combo sneak + right click can be used to force the flying thing to appear in world without auto-mount, or force it to return in item shape)
The broom can be colorized with any vanilla dye (with crafting recipes, or when the entity is in world by right clicking it with a dye) and you can remove the color with a wet sponge (the sponge won't be consumed).
While riding a flying thing, you have 2 displayed bars : one for energy and the other for the actual speed (you can adjust the display of theses bars in the config in game)
The energy decreases when you're riding the flying thing and regens over time when not. When no energy left, the flying speed is reduced (defined by a server config option, default is 1/3 of the default max speed).
The flying things are only for one passenger to keep a small hitbox for easy move (but i'll add a larger version for 2 passengers allowing to easily transport animals & passive entities)
NB : the flying things can move in water if the config option is enabled (and this also allows to see in water while riding the flying thing)
Tip : checks out the config in game - works on server (you need to enable the flight mode)

News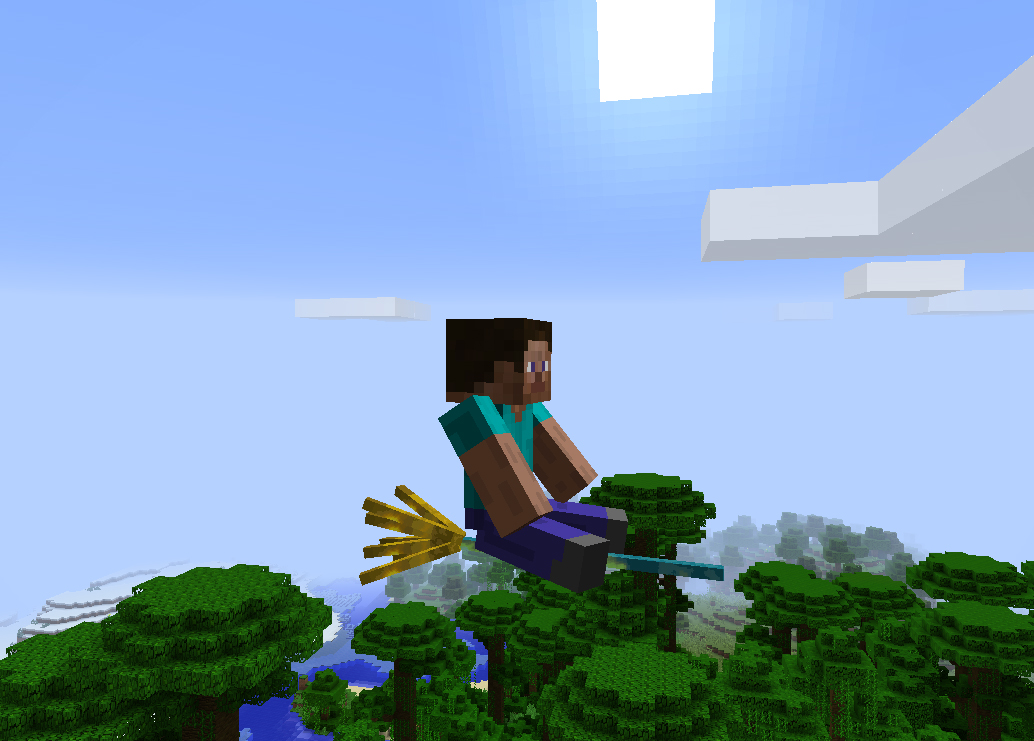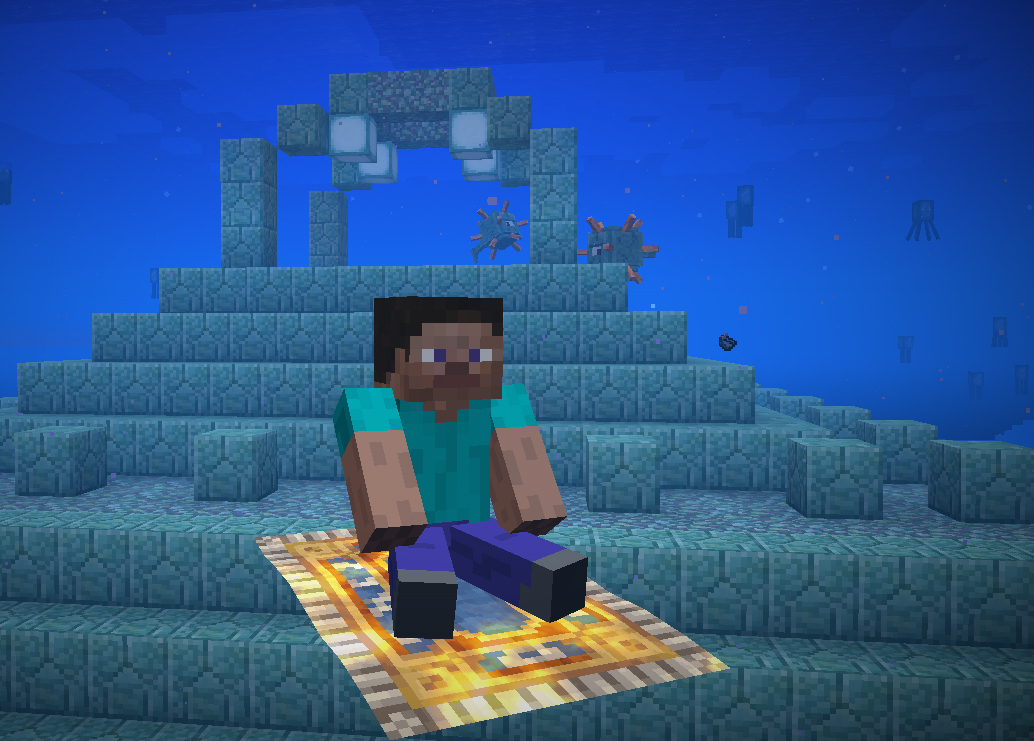 Some videos :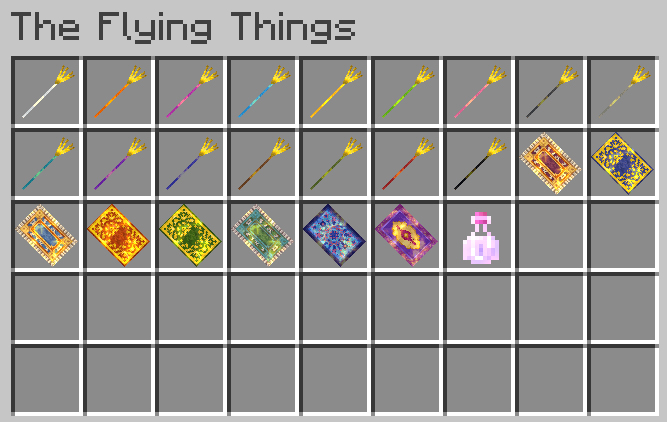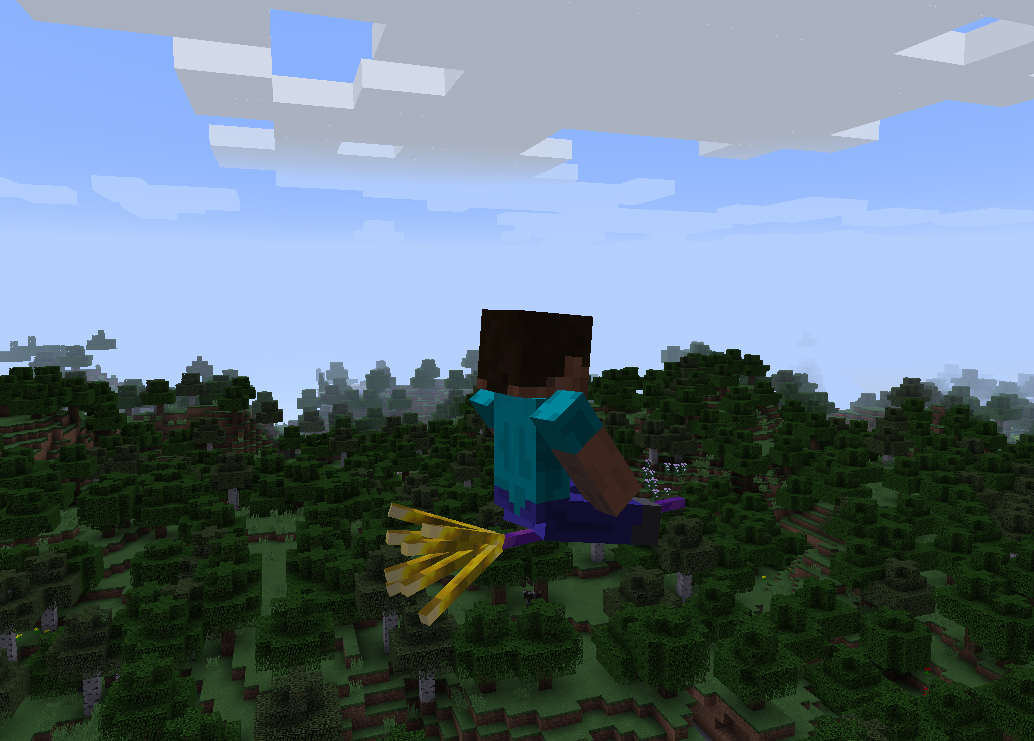 The Recipes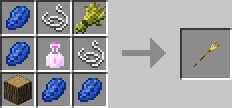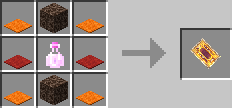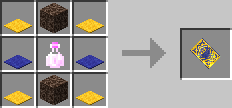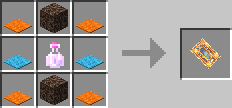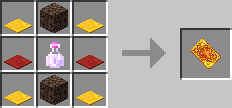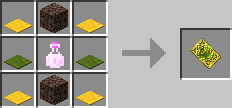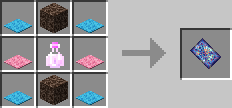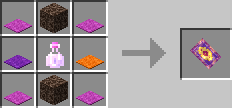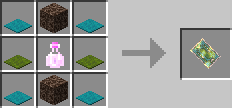 I want to contribute to this mod
You can contribute to this mod by providing pattern textures for carpets, new tabula models or by using the link for donation.