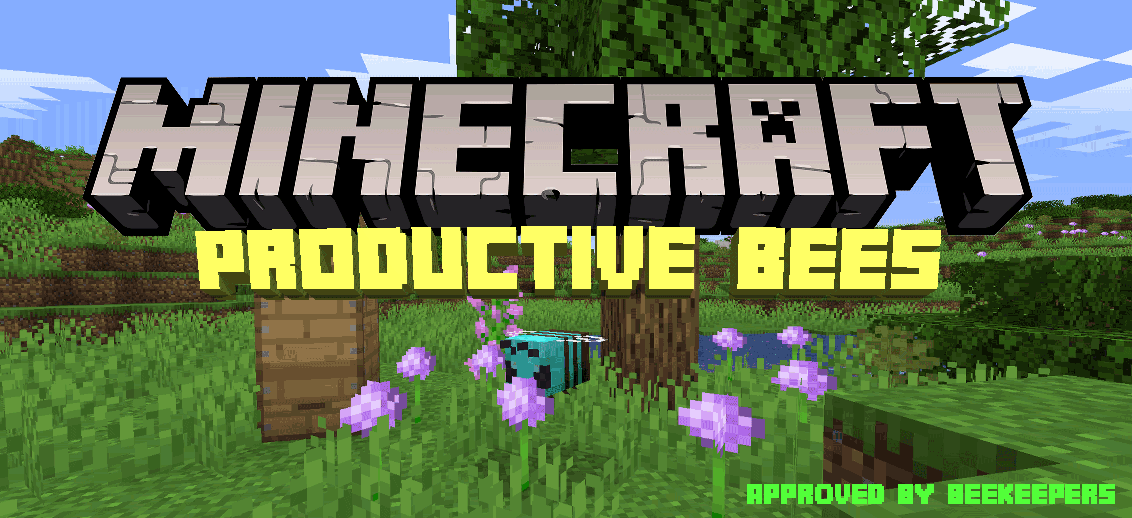 About:
Productive Bees builds on the content added by Minecraft 1.15 and adds additional bees and advanced beehives allowing you to put your bees to work creating resources fully automated. Productive bees are just as derpy as it's vanilla cousin, but makes up for it in usefulness and bee-uty.
This mod adds bees for all vanilla resources as well as your favorite modded resources like copper, lead, silver etc. There are also a lot of bees for mod specific resources for mod like Mystical Agriculture, Silents Gems, Powah, Tinkers Construct, Thermal and many more. In total you can find more than 150 bees if the relevant mods are installed.
We also add up to 32 variants of a new advanced beehives for the bees to live in.
The mod is fully customizable, you can add your own bees, disable existing bees and change the production resources and rates.
It is recommended to use JEI for looking up breeding recipes and Patchouli for ingame documentation.
If you have questions hop on over to the discord server
Unofficial getting started guide
Mod integrations:
JEI: Absolutely needed to look up breeding recipes and bee requirements
Patchouli: Install to get access to the in-game guide book
The Bumblezone: Productive bees and their comb blocks has a chance to spawn in The Bumblezone dimension.
The One Probe or Jade: Displays extra information for nests and hives
Special thanks to Bagel, author of Buzzier Bees, for permission to reuse beehive textures for advanced versions of the beehives introduced in BB.
DO NOT download this mod from anywhere else than CurseForge https://www.curseforge.com/minecraft/mc-mods/productivebees