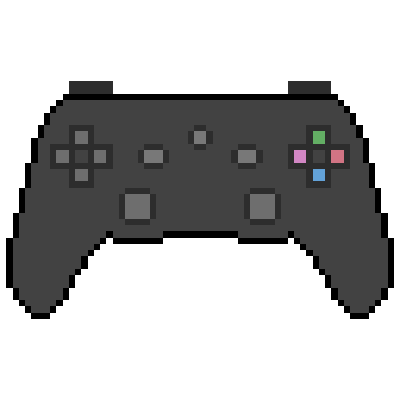 LambdaControls
LambdaControls
A Fabric mod which adds better controls like controller support.

THIS MOD IS UNMAINTAINED, NO NEW UPDATES WILL COME UNLESS SOMEONE VOLUNTEERS TO MAINTAIN IT.
Use the updated fork MidnightControls instead please.

📖 What's this mod?

Haven't you dreamed to travel in your modded Minecraft world with your controller? Yes? Then this mod is made for you!

This mod adds a controller support.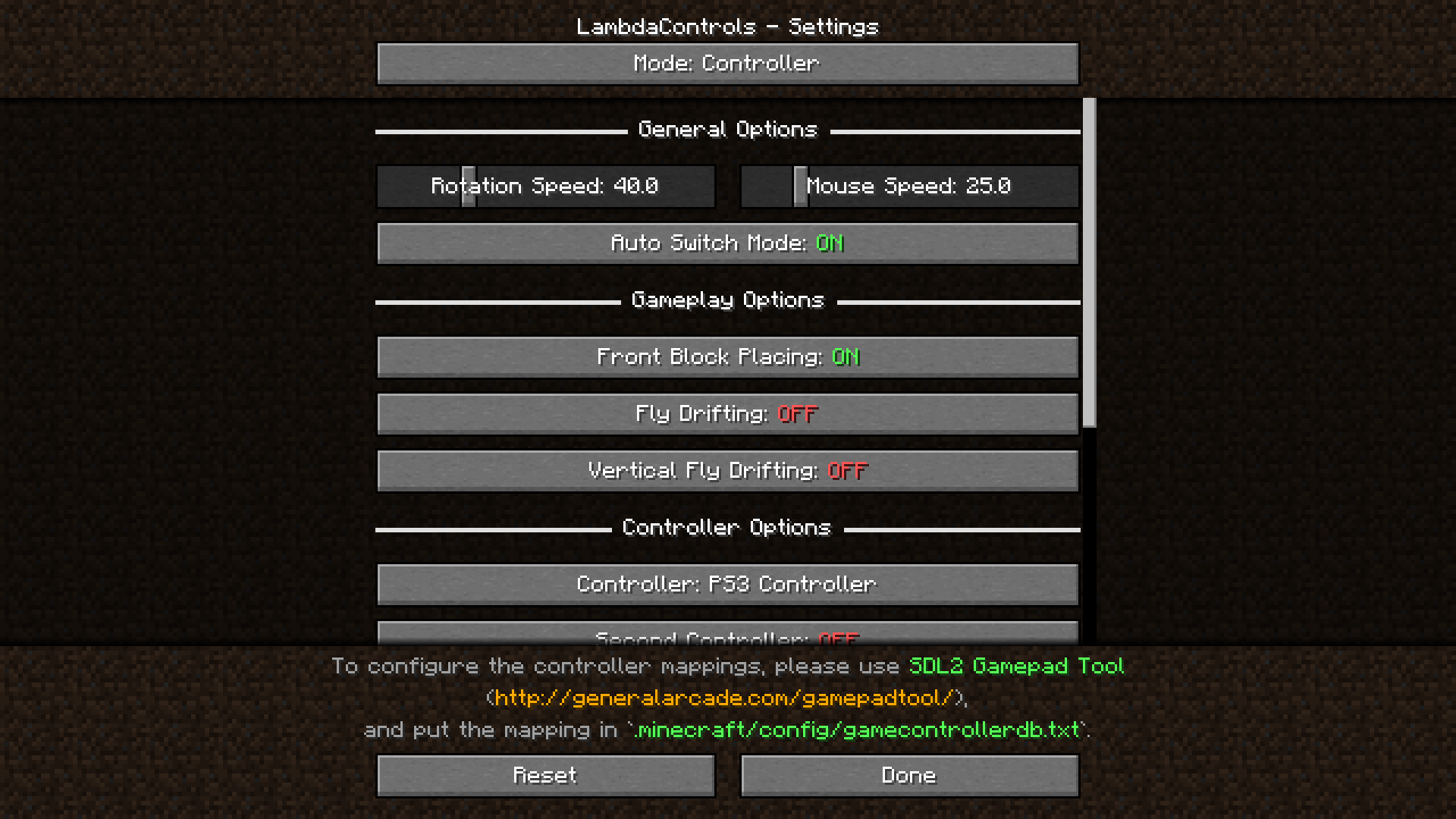 ✅ Features:
Controller support.

Controller button chording.

Keyboard controls to look around.

Toggleable on screen button indicator (like in Bedrock Edition).

Front block placing (like in Bedrock Edition).
Fast block placing (like in Bedrock Edition).


No Creative Fly Drifting (like in Bedrock Edition).

Virtual Mouse (allows splitscreen with two clients!)

New controls settings!

Many options in config to change to your liking.

Many controllers supported and in a simply way your own controller mappings.
🎮 Supported Controllers:
Dualshock controllers

Xbox controllers

Switch pro controllers

Joycons

And many more!
Note: wireless controllers on non-Windows system may encounter issues.
📖 Usage

To use this mod it's very simple!
Install it in your mods folder along with Fabric API.
You will notice nothing at first but if you go into the options and click the Controls button, you will see a new button which lead to a new GUI to configure your input mode and the controller!

Need help? Come check out my discord server!
Note: Please STOP asking for a Forge port, there will be none, just use Controllable.
Note for 1.2.0 and beyond: OptiFine is incompatible, please consider using alternatives.