Entity Culling is a small client-side performance core mod which improves the rendering of entities and tile entities.
When rendering entities/tile entities it only iterates through all render chunks 1 time instead of 4 times per frame.
Some unnecessary checks before rendering an entity/tile entity are removed.
Rendering of entities/tile entities which are hidden behind blocks is skipped.
Tested compatibility with OptiFine_1.12.2_HD_U_F5, foamfix-0.10.11-1.12.2, phosphor-forge-mc1.12.2-0.2.7-universal and VanillaFix-1.0.10-150
Test inside a Roguelike Dungeon shows huge improvements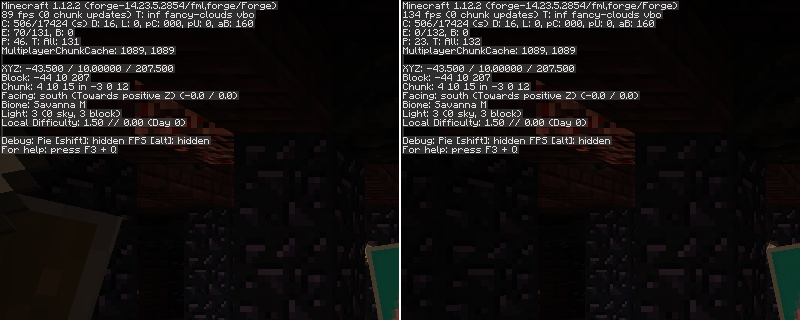 Redistributing my mods on other sites isn't allowed.
Using my mods in modpacks/videos is allowed but you have to link the curseforge page.