We have reached 1.5 million downloads! Thank you for the support! That's a lot of tall doors integrated into builds!
Now supports over 70 Forge mods and over 30 Fabric mods!

Using Dramatic Doors and Supplementaries together on Fabric? Statement is recommended!

Doors that are barely tall enough to fit your player ... ? Doors that suffocate you when you ride ol' Blackjack the horse through? Enderman discrimination? Seriously?
...
.........
.................. PAH!!
Can we not have intrigue? Whatever happened to the tender grace and elegance of a nice tall door? Where is the drama?!?
Here. I have it. And now you can too.
Gone are the ways of the past - with the new Dramatic Doors mod!

With the modern era of innovations comes a new door type: the tall door.
These 3-block-high doors come in every vanilla variety - Oak, Spruce, Birch, Acacia, Dark Oak, Jungle, Iron, and with 1.16+ versions and above, Crimson and Warped! 1.19+ also introduces Mangrove!
Craft one by putting 3 of the vanilla variant vertically in a crafting table.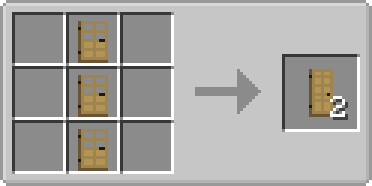 Here are these classy, tall doors in action!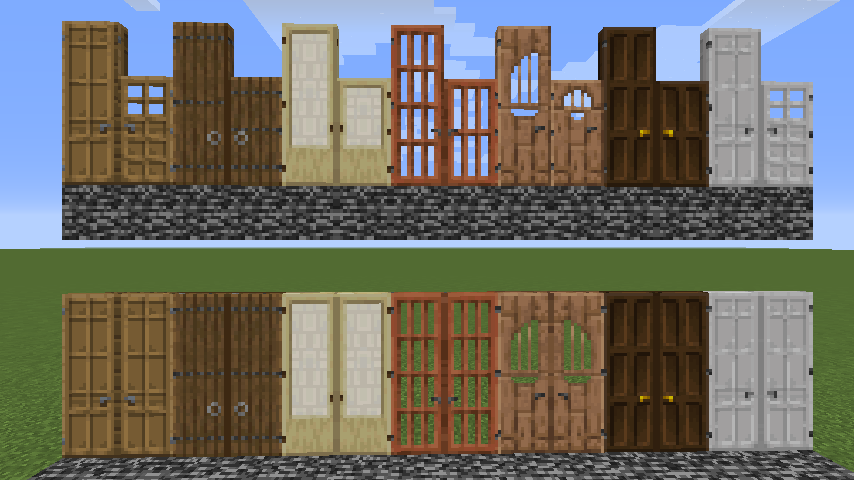 Mod Features
Currently Supported Mods (Forge🔨) - The following mods are enhanced by Dramatic Doors!
Currently Supported Mods (Fabric🧵) - The following mods are supported by Fabric version of Dramatic Doors.
FAQs
Support Me!

You can support me on Ko-fi: https://ko-fi.com/kitteh6660
100% optional! It means a lot to me. Thank you for the support! <3