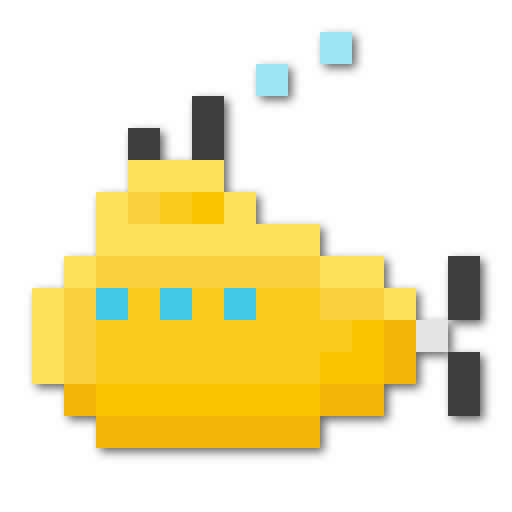 New Wiki is now Live
Overview
This mod started as a sideproject of mine after a playthrough on a world based on about 80% Sea.
I wanted a reliable way of building and working under water and im not really being a fan of enchantments.
Help me develop the mod
Post your ideas comments down below.
Contribution in form of textures and block models is also more than welcome.
Roadmap for 1.12.2
Heres the new roadmap the mod Deep Sea Expansion.
Preview-A1

Flippers in all 16 colors.

Allows you to swim faster but walk slower.

Diving Goggles gives clear vision under water.


Goggles must be put on while out of the water otherwise they will fill up.
Unintended mechanic due to a bug in the way Minecraft updates the fog.

Air Tanks 10, 20 and 40 minute variants.

Only the 10 and 20 minute variants is craftable.
Ohh and theres a creative one as well.

Air Compressor gui free machine to fill up the air tanks.

Fills tanks by 1 second/t.
No power needed at the moment but soon.

Preview-A2

Air Compressor RF / FE support.
Dinghy.

Preview-A3

Crafting Items (Rubber and Plates)
Item Shaders it wont be one of my mods without customization.

They will support multiple items and wont be used up.

Heavy Boots get to the bottom quicker.

Preview-A4

Motorboat with shader support.
Motorboat Upgrades apply them on the Tool Station from NHCore.
Item Charger Block charges any item supporting Forge Energy or Redstone flux.
The One Probe support.

Preview-A5 (Current)

Scuba Armor Set complete with upgrades.
Hud Overlay that shows the power of the Motorboat and oxygen of Air Tanks.

Preview-A6
Changelog
Preview-A5

Requires: NHAVE's Core V 4.0.2+
Added: Power and Oxygen Overlay
Added: New armorset Scuba Gear with upgrades
Added: New item Active Filter provides night vision under water
Added: New item Force Amplifier allows mining at normal speed under water
Added: New items Armorplates upgrades the protection of the scuba armor
Added: New shader N-TECH uncraftable (future plans)
it can be found in the creative menu

Preview-A4

Removed: Block Vehicle Charging Station for now, it will return
Removed: Power transfer limit on machines to let wires handle transfer limits
Added: New item Motorboat sail the seas in style
Added: New item Paddles can be used if the Motorboat runs out of power
Added: New item Storage Box does nothing at the moment
Added: New item Turbocharger allows the Motorboat to sail faster when holding down the jump key
Added: New block Item Charger can charge any item using Forge Energy or Redstone flux
Added: Support for The One Probe machines now provides data of their progress

Preview-A3.1

Fixed: Ticking Player Exception on servers.
Added: New block Vehicle Charging Bay (Does nothing but eat power)

Preview-A3

Added: New item subset components

(Plates, Heavy plates, Rubber, Steel Ingot and Air filter)
Most of these items has oredictionary entries

Added: New items Hammers used to make plates
Added: New item Heavy Boots makes you reach the bottom faster
Added: Configs to enable/disable crafting of the plates, steel and rubber
Added: Configs for hammer durability
Changed: Crafting recipes to use the new items and oredicts

Preview-A2

Fixed: Client configs being the only configs available on servers
Added: Power usage to the compressor with configs

Redstone Flux and Forge Energy supported
Power is kept when picked up and placed back down

Added: New item Dinghy basicalyl just a boat made of rubber

But it can be pick up by sneak right cliking it

Preview-A1

Requires: NHAVE's Core V 4.0.1+
Added: New item Flippers in all 16 colors
Added: New item Diving Goggles
Added: New items Air Tanks 10, 20 and 40 minutes and a creative one
Installation
Download and Install Minecraft Forge if not already done.
Backup your Worlds (it shouldnt corrupt your world but its still a good thing to do).
Download NHAVE's Core and put it in your '/mods' folder'.
Download the mod and put it in your '/mods' folder'.
Modpacks
Modpacks are always alowed as long as you credit me and link to this page.
Comments
Please post comments on http://minecraft.curseforge.com/
Legacy Builds
For Legacy builds see the following page.