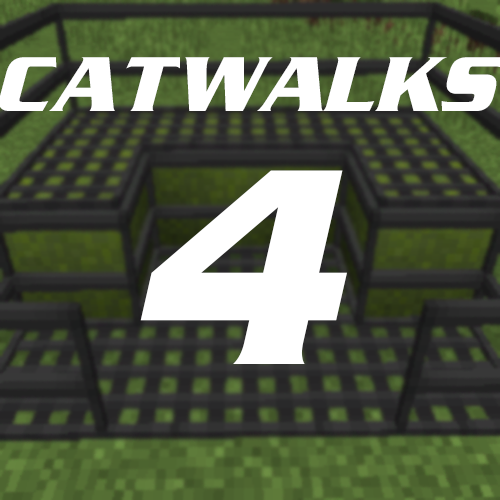 Catwalks 4
Catwalks 4 is the fourth iteration of the original Catwalks mod / Catwalks Mod and it features full 3d models!
From the original mod, we've currently brought over:
Classic Catwalks
Glass Catwalks
Steel Catwalks
Framed Wooden Catwalks
Treated Wood Catwalks (ie. Immersive Engineering style)
Classic Catwalk Ladders
Classic Catwalk Support beams
We're still working on porting over different blocks and models. Stairs, will be coming, and eventually all the different block models that we can find on the Catwalks Github.
Modpack policy: Go ahead! I'd prefer if it was all done through curseforge, but what can I really do, sue you? Also if you're a big-ish modpack, ping me (optional).
Join us on our Discord Server: https://discord.gg/66X8zKf