This is a client-side only mod
Anecdote
"While we're walking back to base, Alex, could you look up how to build an Assembler in the Engineer's Manual?"
"Of course, Steve."
"Alex, why aren't you moving?"
"I'm reading the Engineer's Manual, wait for just a second..."
"But surely you can read while moving?"
"If only, Steve, if only."
Description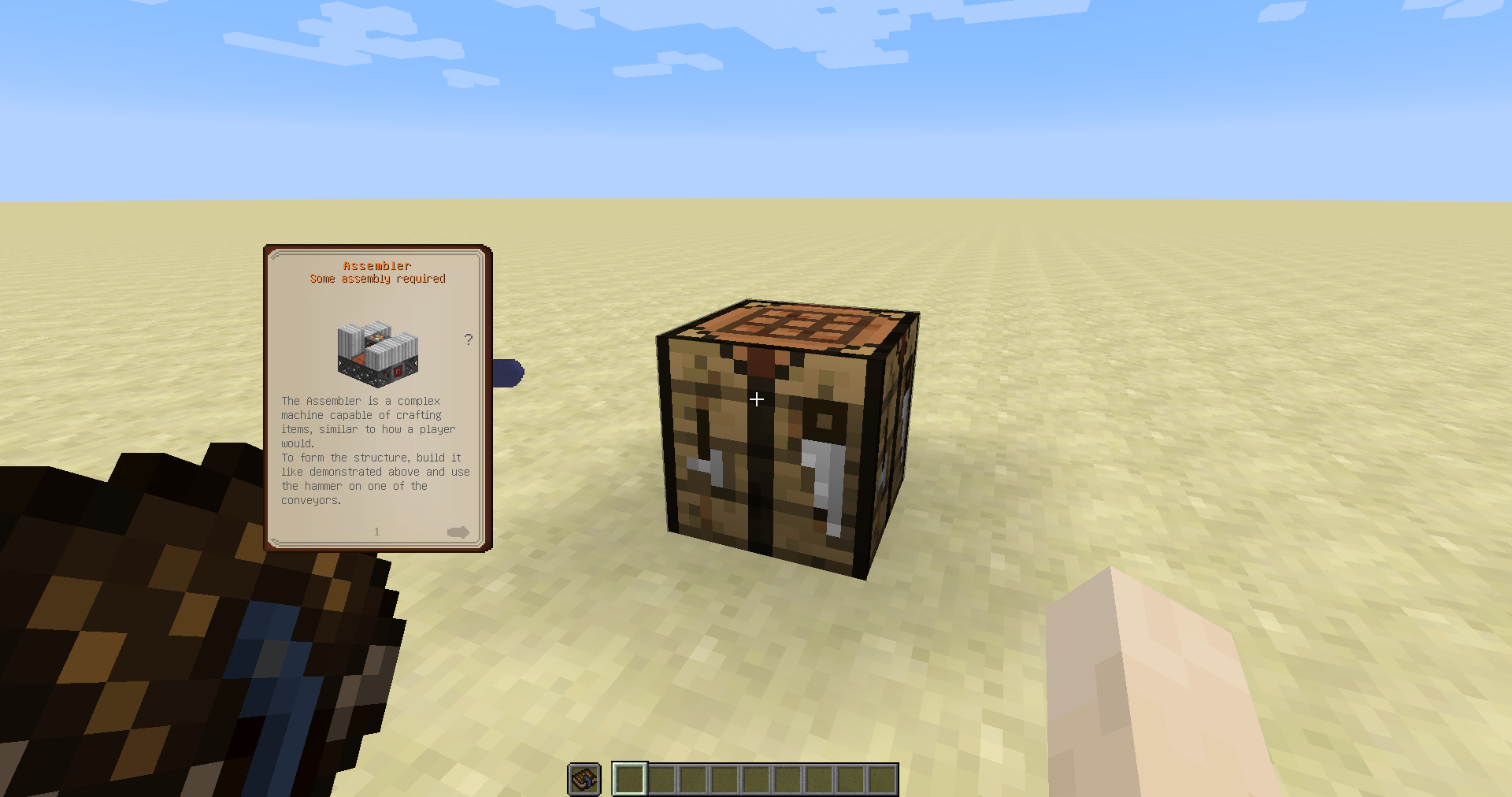 Book Display allows the player to read books while playing the game. You can attack monsters, build your base, fight the Enderdragon herself while being captivated by the hyperromantic love triangle in Twilight. Neither Twilight nor any other book is included in this mod. Please don't sue me.
You can open a book by holding it in your hand and pressing 'R', and you can flip through pages by pressing the left and right arrow keys. Controls can be changed in the control options.
You're allowed to use this mod in your modpacks!
Book Display natively supports:
Bibliocraft
Big Writing Book
Clipboard
Recipe Book
Redstone: Volume I
Slotted Book
Botania: Lexica Botania
Immersive Engineering: Engineer's Manual
Mantle: Any book (including Tinkers' Construct's books)
OpenComputers: OpenComputers Manual
Patchouli
Akashic Tome
TIS-3D
TIS-3D Reference Manual
Code Bible
If I am missing an important mod book, do let me know!