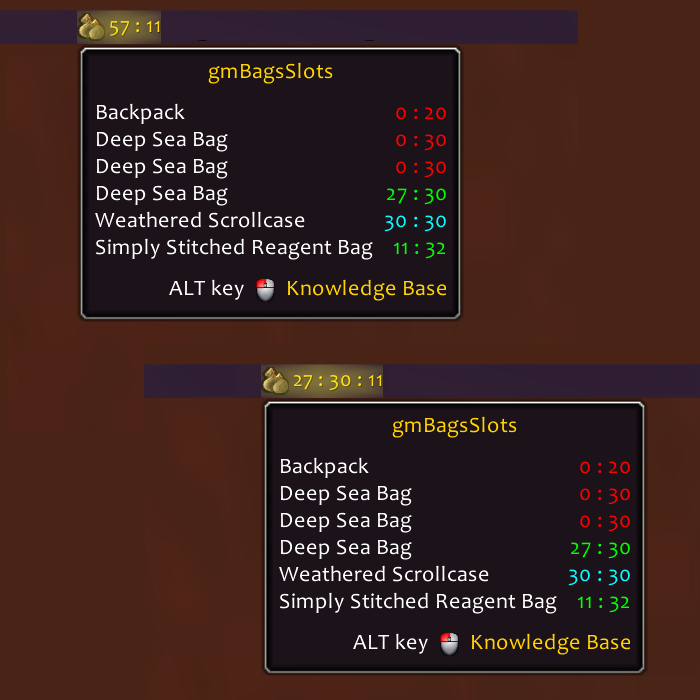 gmBagSlots
Description
gmBagSlots
A minimal LDB plugin to show the free bags slots.
It can open or close a bag at time or all together.
Requires a data broker display like chocolate bar, bazooka, ninjapanel, stat block, titan panel, docking station, buttonbin and more.
If you don't see the icon please clean up your WoW cache folder.
If you are interested in helping translating please provide the following entries:
L["Right-Click"] = ""
L["Left-Click"] = ""
L["Middle-Click"] = ""
L["Bag List"] = ""
L["Toggle Bag"] = ""
L["DataBroker"] = ""
L["Open all bags"] = ""
L["Close all bags"] = ""
If you have anything to ask / comment / request please use:
http://www.wowinterface.com/downloads/info24136-gmBagSlots.html