Description

More details about DBM Voice are here.
This is Chinese Female Voice pack for DBM WoD. (This is not a standalone addon but a plugin to DBM. Make sure you download DBM first). After downloading, please config voice warning option in /dbm as yike.
For WOW classic: please edit toc file, change game version into 11302 本包兼容WOW classic, 自己改toc版本到11302
DBM 夏一可 语音包
女性 普通话
配上Alpha版DBM即可使用. 记得在/dbm主菜单里将语音选项改为Yike.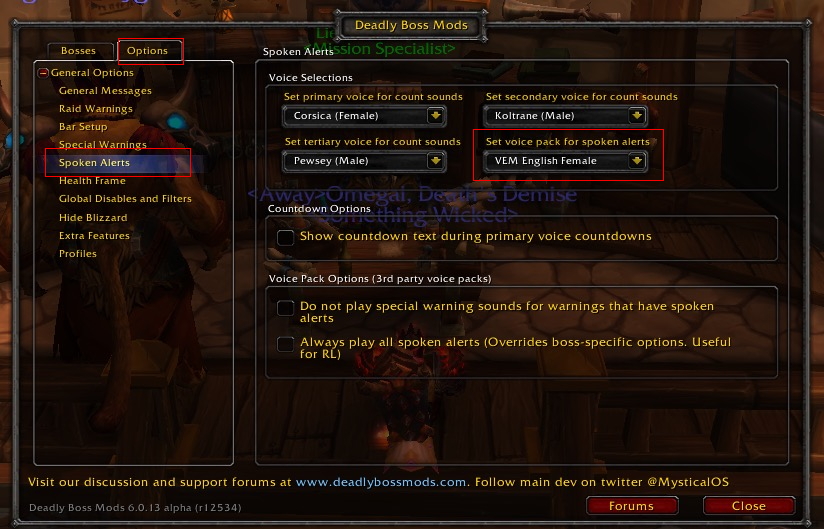 Github: git clone https://github.com/Mini-Dragon/DBM-VoicePack-Yike.git
Also we have English TTS Voice
BTW, you may need the latest alpha DBM to make the best use of it at this early stage. We are still adding more voices and so is DBM.