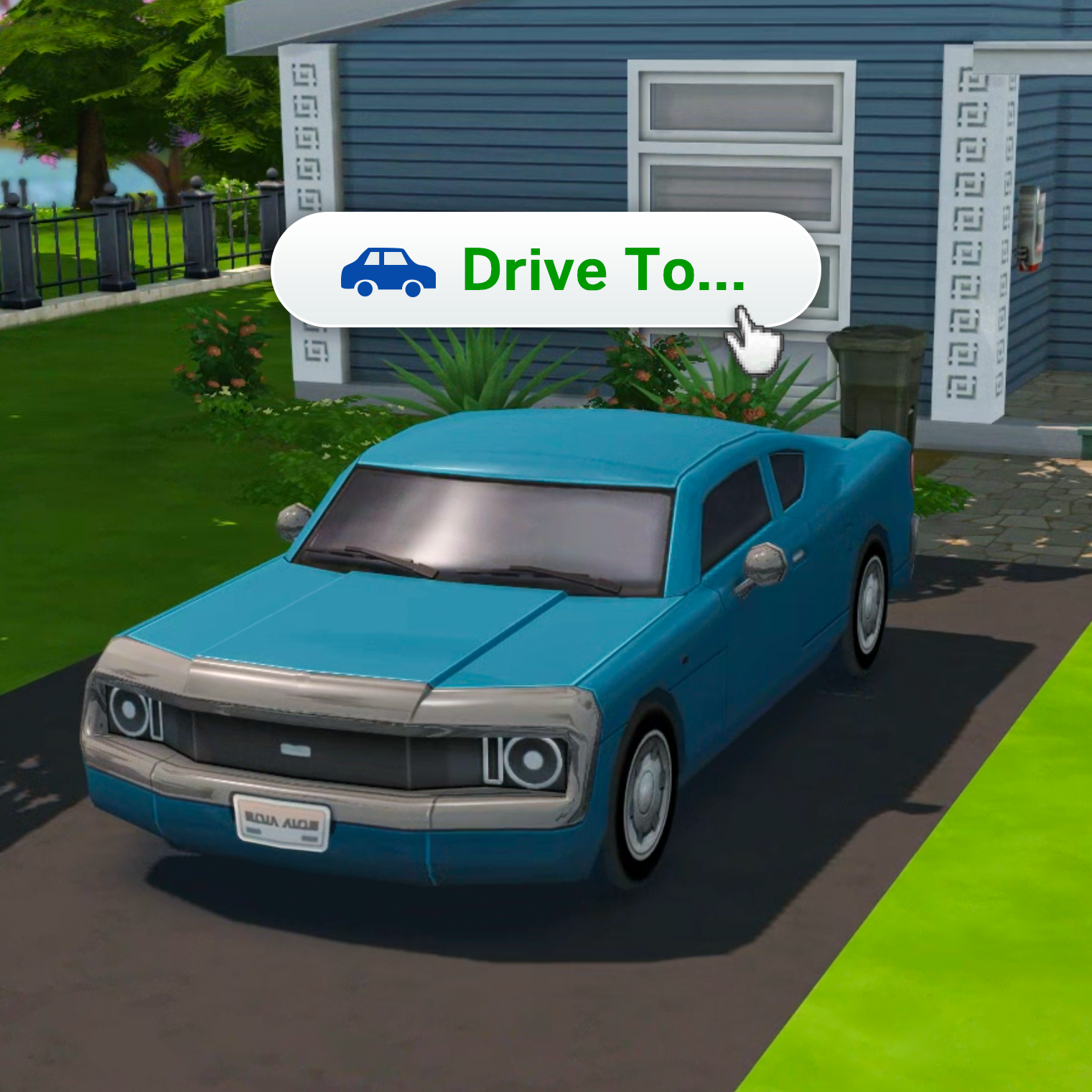 Ownable and "Functional" Cars
Description
What does it do?
With this mod you can buy cars in the game (at the moment only the base game models) and use them to start the travel screen. The driver will gain energy and fun motives, the amount of which depends on the model of the car.
How to use them:
You can find them all in the build/buy mode by searching "Ownable Car". You should get 5 results. Place the chosen car on your lot. In Live Mode, click on it and select "Drive To..." and then up to 7 Sims you want to travel with. The map will load and you can choose your destination.

Limitations
This is not an implementation of real cars in the game. There are no animations and the car always stays on the home lot, it doesn't actually travel with your Sim.