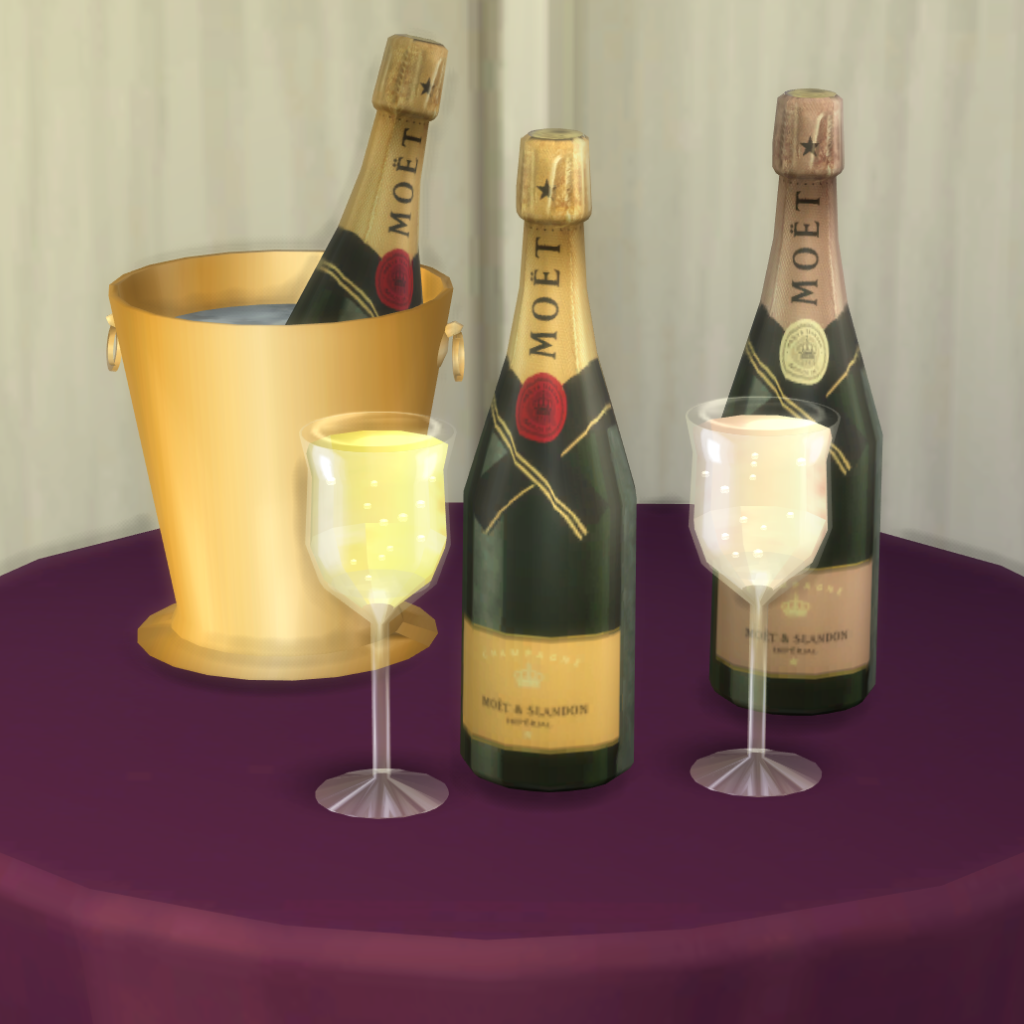 Functioinal Champagne
Description:
Functional Champagne is a small appliance that can be used to buy 2 different types of Champagne (Rose and Gold). It can be found in buy mode under "Appliances -> Small appliances" (there are 4 different recolors). It costs 150$.
When you press on the object you'll see an option to 'Buy Champagne', which will open a selection menu and you can choose from 2 bottles.
On each bottle you'll see an option 'Open', then you'll be able to grab a drink in your Sim's inventory. There are in total 6 drinks afterward your Sim can clean up the bottle.
The Champagne Bucket can be placed everywhere (eg. table, counter, ground).
The drinks are compatible with Basemental Mod, and also each drink has an individual moodlet.