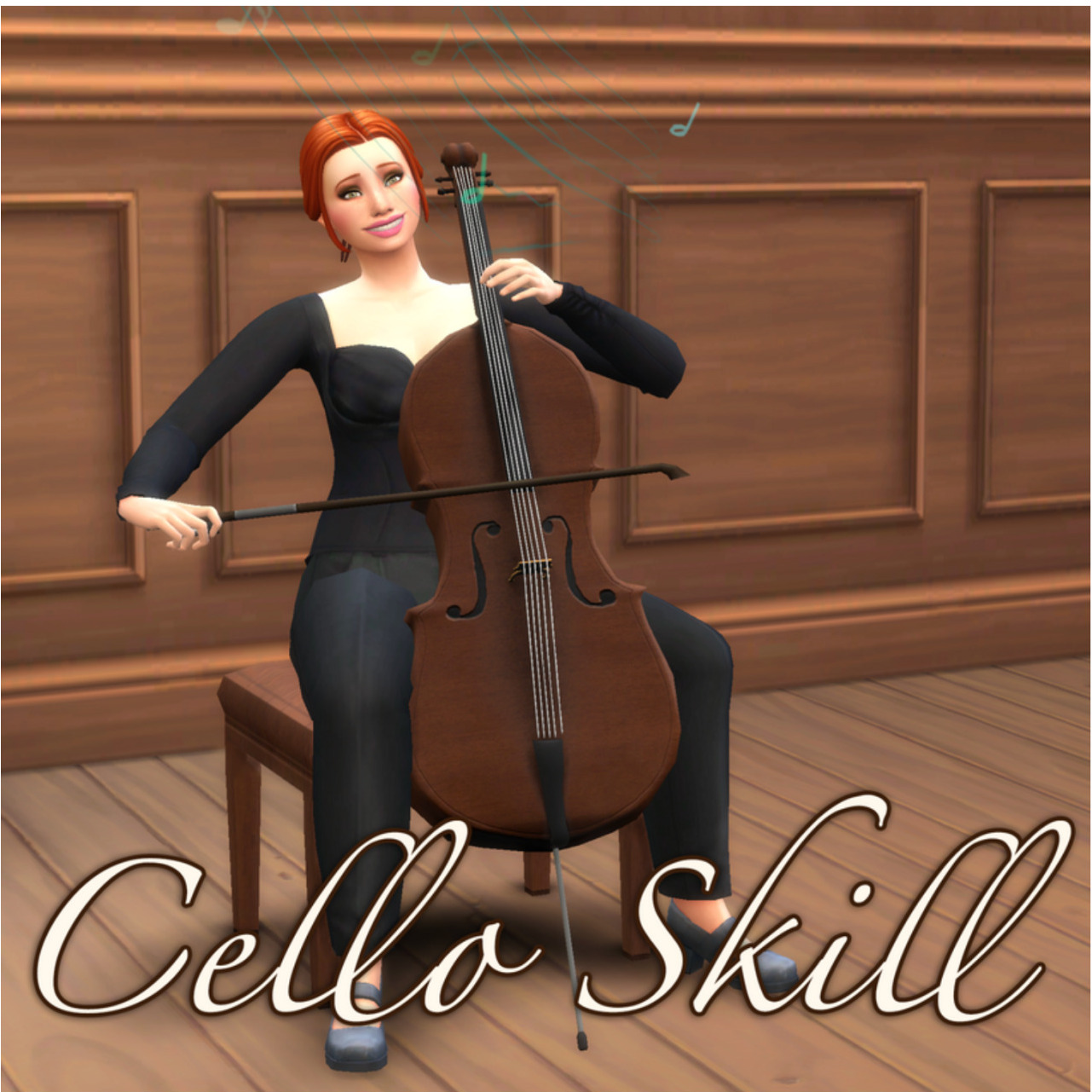 Cello Skill
This new mod adds a Cello Skill, with custom like and dislike, and the ability to write and license songs! Your Sims can now learn music from the Folk, Contemporary, and Classical genres, as well as Orchestral Excerpts. One low-poly object is included, with 5 swatches, and custom audio files for every stage of this 10-level skill.
_____________________________________
Level Unlocks
Level 1
Level 2
Enthuse About Elgar
Research Cello at the computer
Level 3
Level 4
Level 5
Play Contemporary Songs
Listen and Learn from other Sims
Level 6
Promise to Dedicate Songs
Play Away Feelings
Level 7
Level 8
Write, Scrap, and Name Songs
Level 9
Play Orchestral Excerpts
License songs
Level 10
Mentor other Sims in Cello
_____________________________________
Installation Note: This mod requires the XML Injector. If you haven't already, you can download it HERE.
Thank you to all who helped bring this one to life!
~JS