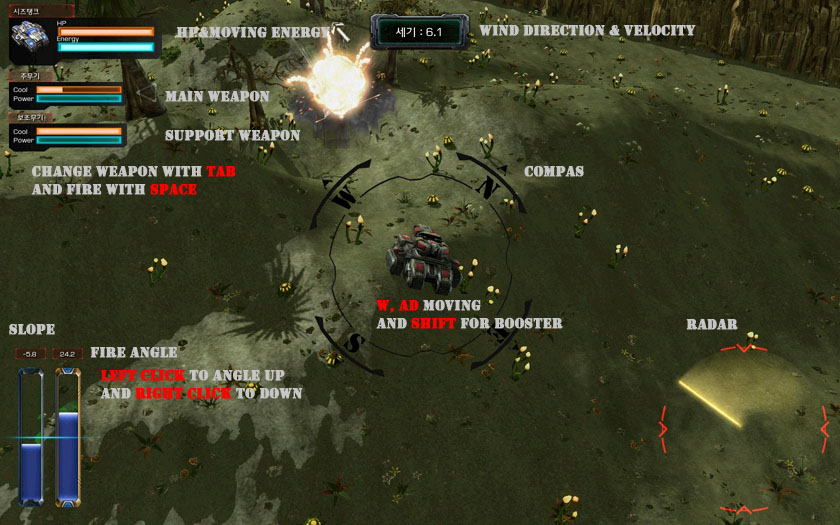 Tanks War
Description
at first, choose tank with left and right key and, backspace to select.
w for go foward and a,d for turning.
shift is boost ur speed a little
to switch weapon use tab key and space bar to FIRE!!
and u can up or down ur fire angle with left or right click.
5 Kills to win the game!
i'm sorry for not all tanks look like.. 'tank'
>>Clickhere<< for very short demo.
in korea we can`t upload at youtube and most of korean sites force u to install activeX...
so, someone who can uploade movie of this map oh, plz do that and upload at youtube
Known Problems
- I Can't fix my laggy viking...sombody help me ;-;
- left and right key doesn't work well some time.. rushing the botton will be the solution
- Balance is not wellmade yet. post me about this
- I CAN'T SURE ABOUT UR LOCAL PROBLEM CUZ I MADE THIS WITH KOREAN GALDITER
Will Be Add
- some mode will be made like teammatch or dethmatch
- thinking about some tactical point on map. Repare Facility or.. something