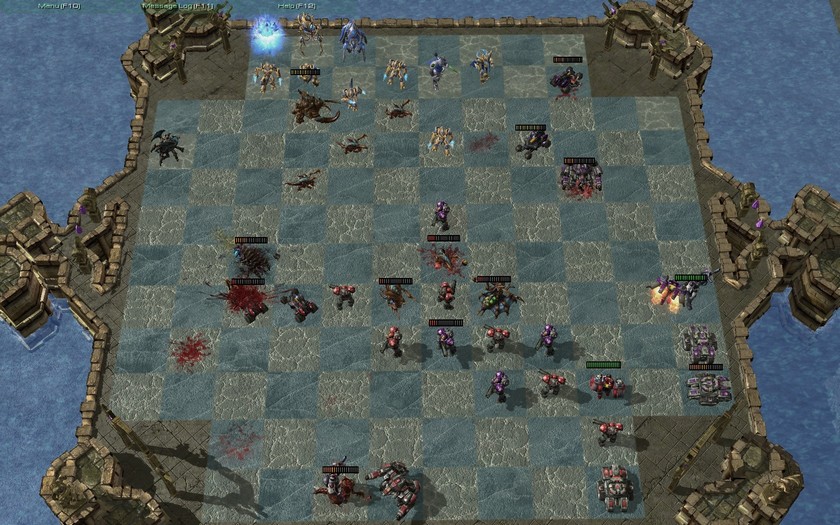 Speed Chess
Description
SpeedChess is a realtime chess type map. That means it is much like chess, only in realtime! No more waiting for the enemys turn! It was inspired by Tempest Chess (if you dont know it, look it up).
Instead of moving the figures in the classic turn-based style you can move a figure whenever you want. After you move a figure it cannot move again for 5 seconds (a bar will show up on these figures, showing the cooldown).
Use the right mouse button for moving. Right click on a figure, drag the mouse to the field where you want to move and release it again.
In addition to the normal chess features, this map also has a 2on2 mode where 4 players are playing on one board.
Notes:
This map is currently just a proof of concept. I need to test it on Bnet with multiple people.
For testing purposes a really bad Ai is playing the other players, so you can play it alone (well, you will most likely win all the time)
This map was 99.9% done in Andromeda
Not all moves possible in normal chess are implemented, only the basic stuff
This map (v0.3.1) should work correctly with the new patch, tell me if it doesnt
Todo:
All chess moves
Test on Bnet
Extended mode with different stats per race
Localization (no more PARAM/VALUE)
ffa mode (takes longer than I thought)