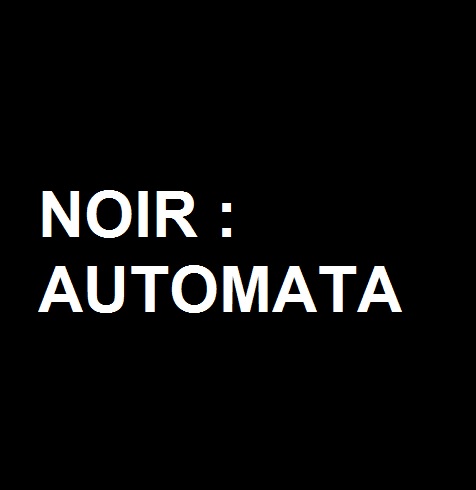 Noir : Automata
Description

Noir : Automata
Set 2 years after the final event of Legacy of the Void.
The three race now living peacefully.
But it all change when the Purifiers reprogram the Spear of Adun and attack the protoss capital, killing all the Twilight Council members and declare war on all living intelligent being.
The three race turn to Heirarch Artanis to stop the Purifiers. But when the world need him the most Heirarch Artanis vanish.
The survivors of the war join together under the Alliance Command Council [ACC] and fight back the purifiers one battle field at a time.

This is my 3rd project for StarCraft II. I've really enjoyed the story campaign of StarCraft and have played through all three. Terran the Wings of Liberty, Zerg Heart of the Swarm and Protoss Legacy of the Void, along with many different custom campaigns made by fellow mapster.
Features
Take command of The Eradicator and the survivors of the Purifiers war.
8 Missions with different terrain and environment. Focus heavily on RPG element.
2 Cinematic maps around 10 minutes each.
Boss Battle for each mission.
Custom models from fellow mapster (see credits section for more info).
Missions
Missions Preview
For those wish to see the preview can go here :
Mission Preview - Noir : Automata
How to Play
For those having trouble, Hockleberry made a step by step tutorial on how to, get it here :
Requirement
StarCraft II Legacy of the Void.
Heroes Mods and Maps file [Inside zip bundle].
Purifiers Mods File.
Don't forget to turn subtitle and TIPS on.
Feedbacks
Find it too easy or too difficult, have something that you like / don't like?.
Or perhaps you find an error / bug that I might have missed out.
Or simply just wants to talk about it?
Custom campaign in Russian
For those interested to play the custom campaign in Russian
Custom Campaign Initiative
What is the Custom Campaign Initiative?

Join us on Facebook :