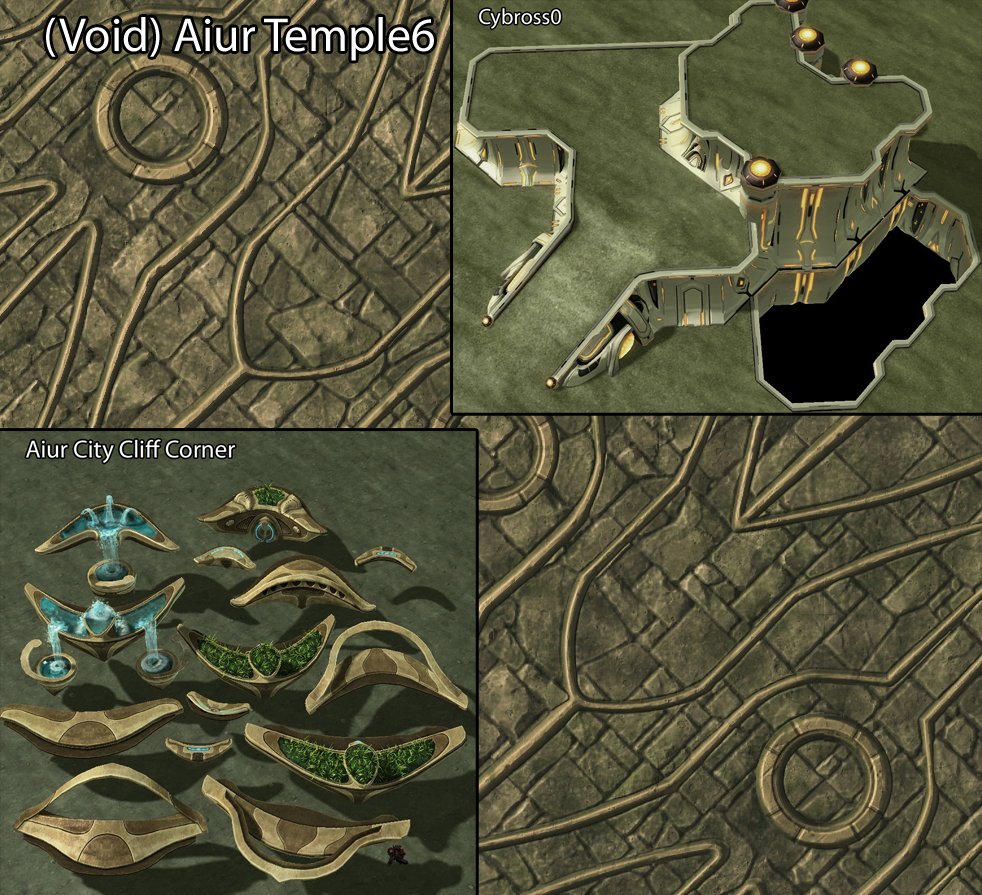 All Doodads
Description
This is an image pack with all the doodads of the editor. Every files are named. You could search through them in your explorer. The main idea of this image pack is to make the searching process much faster to be able to focus on the creation itself.
Online reference viewer to see all the images without downloading the files:
http://www.screference.op74.net/
Here are examples of what you are going to find in the image packs.
For Cliffs:

For Textures:

For Doodads:

Note:

All textures images are taken with their respective default tileset and lighting. Global lighting does have a huge influance in how the texture react.

All other images are taken into Bel'Shir as a uniform way to show all the doodads.

Some doodads have different textures based on the Terrain Type, for example a "Temple Banner" on Aiur will be different than on Shakuras.

All cliffs images have been removed the word "cliff" from them for easier reading.