MeineKraft Seasons Addon
Resource Packs
14,978 Downloads
Last Updated: Dec 12, 2021
Game Version: 1.18.1

+2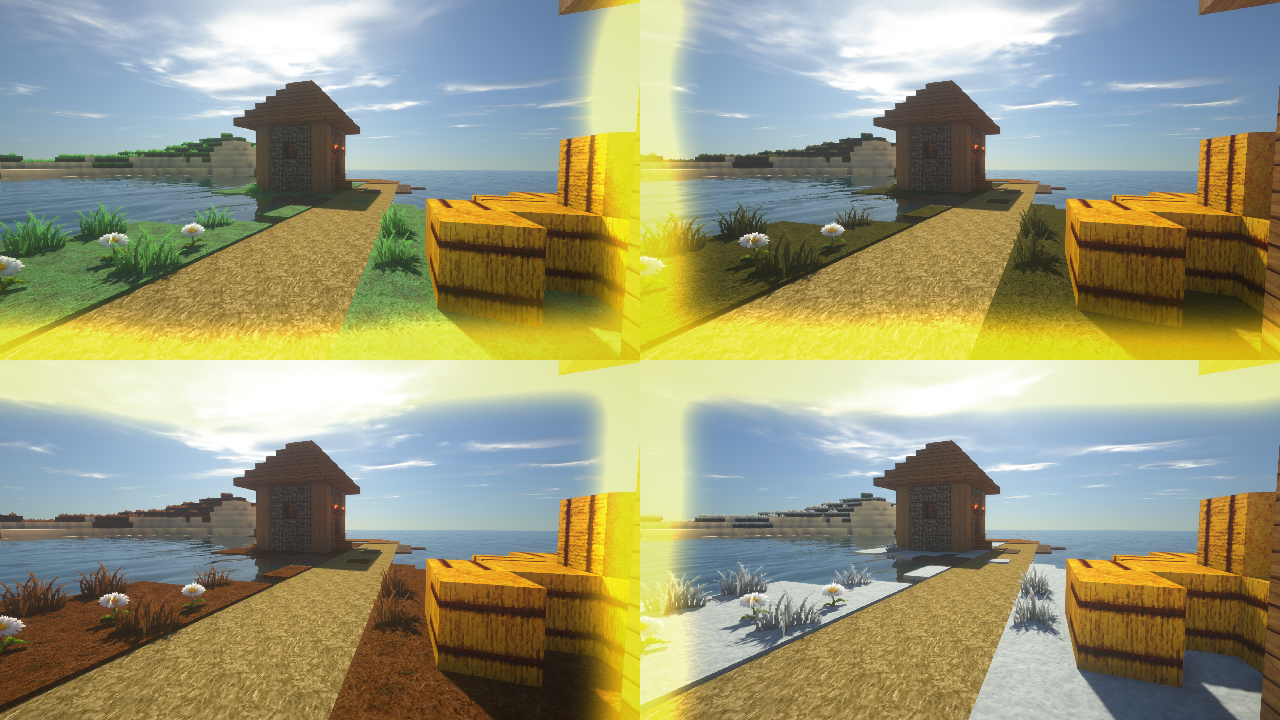 Did you ever play Minecraft and feel like something is missing? Then you were probably thinking of seasons to make your game come to life (or probably not). Nevertheless, MeineKraft Seasons Addon is here to fix this issue and comes with your four favorite seasons of the year in one combined addon pack for the main MeineKraft resource pack! Seasons change dynamically while playing, so you can enjoy all seasonal benefits without switching your resource packs. It's compatible with all recent versions of Minecraft and doesn't even need OptiFine to run!
MeineKraft is a realistic themed 64x texture pack for Minecraft and contains photo-realistic and cartoon-styled aspects. The textures, originally made by Honeyball, have been developed and updated by many fans of this pack in the past. With the help of these fans, this texture pack is kept alive since it was originally discontinued after Minecraft 1.4.
MeineKraft Seasons Addon acts as an addon to the main resource pack which is meant to be summer-styled.
MeineKraft Fanmade is required to use this addon correctly!