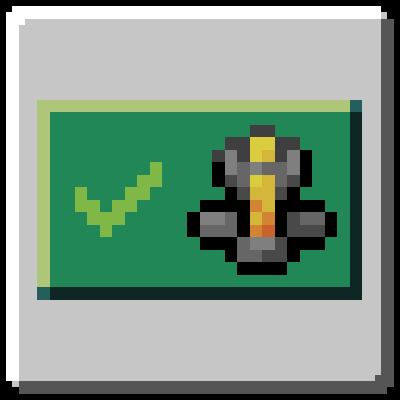 Mandala's - Brewing Guide On
Brewing Guide is an enhancement to the Brewing stand interface, in the style of Minecraft Vanilla.
Forget searching the internet for guides on How to make potions in minecraft, now you will have them in-game, without mods.
It is specifically made for people who like Vanilla+.
It only changes the Brewing Stand UI of Minecraft, without changing items or blocks.
FEATURES:
UI vanilla friendly.
Vanilla colors palette.
The texture is only visual [it's not a vanilla crafting book].
The style is similar to the Villager Ui
The theme is compatible from version 1.18.2 to version 1.19.4
If you find a bug you can report it on Discord.
Don't forget to check out Mandala's Creations Patreon! We upload Spoiler on all our projects, Click here. ❤
If you like my style of Pixelart also try:
💝 DEAR PATREONS 💝

Remember that you can support us on the official Mandala Creations Patreon, where you will find information on upcoming updates,
this helps us bring you the best possible quality.