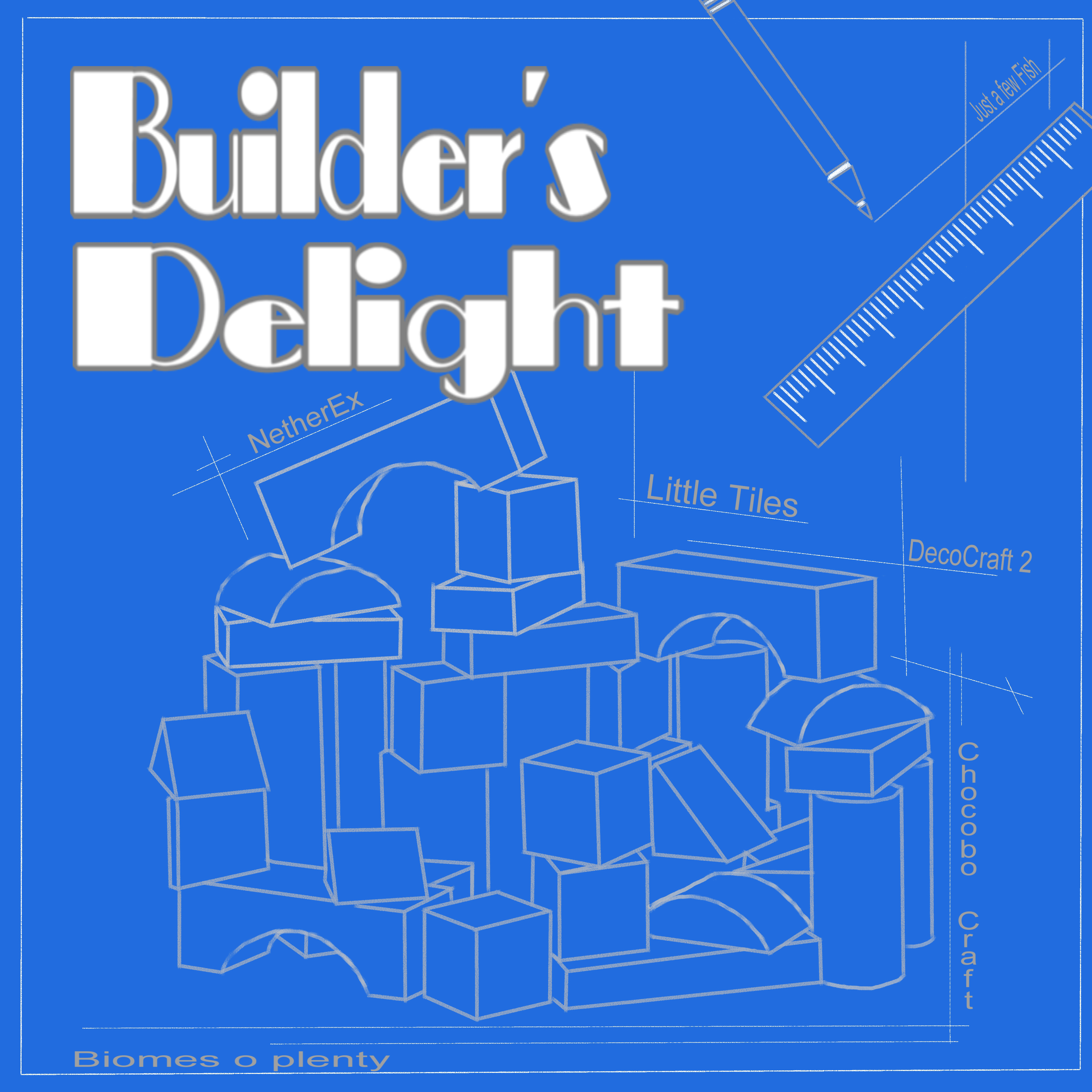 The Builders Delight Pack
THIS PROJECT IS NO LONGER BEING MAINTAINED! FIND THE 1.16.4/5 VERSION HERE [BUILDERS DELIGHT 2]
The Builders Delight Pack is a modpack designed for vanilla players and those who like to build more than automating. The pack focuses on giving builders an immersive world filled with animals and biomes in which to create. The Builders Delight Pack adds hundreds of block variants, different colored liquids, new flora and fauna, and the ability to shape the blocks themselves with chisel and bits. All to aid in unleashing a builder's creativity and expand on a vanilla player's palette.
The Builders Delight Pack additionally adds a few quality of life mods to assist in the construction of your build. Mods that allow for easy inventory control, specialized tools and weapons, and the ability to see all the items available to you at any given time to plan your build.
The Builders Delight Pack also gives you multiple travel options with Waystones, expanded minecarts and tracks, railroads and trains, and even airships! For the adventuring type, there is a Dimension set aside that not only provides unique resources for your build but also has boss progression called Twilight Forest. The Nether is now more dangerous, with multiple biomes and the ability to summon a new Nether boss called a Queen Ghast thanks to the NetherEX mod.
The Builders Delight Pack was made for people that love to do community builds and can be played on a server or locally. It's meant to be a Vanilla + mod pack that gives all the builders out there the largest palette imaginable with some twists for a refreshing experience.