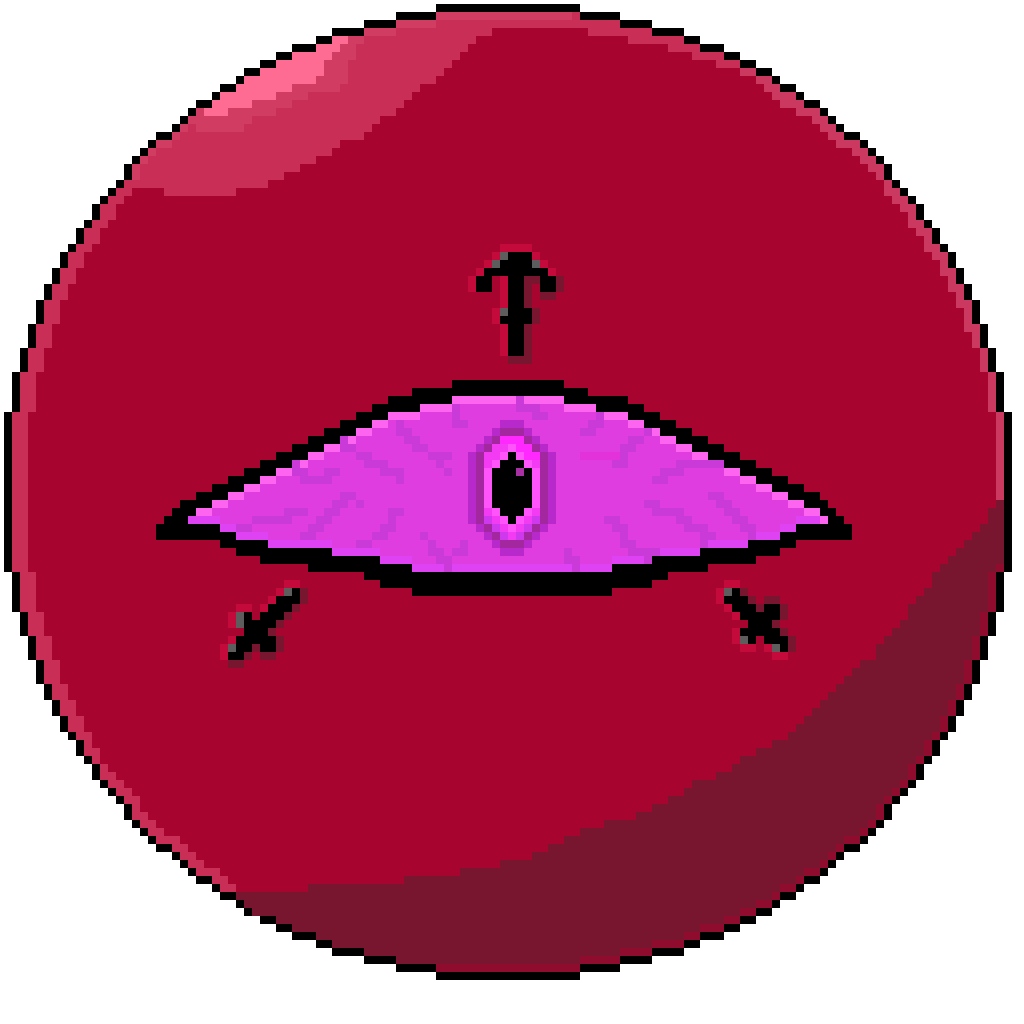 RotN: BPG Edition


Annoucement:
I am currently working on Public Alpha v2.0. An early combat rework test build will come back before this v2.0 update to receive valuable feedback. Please play the latest alpha version than the old 1.0.5.5 version. I will no longer support that version. Thanks for being patient!

A spin-off title of "Rebirth of the Night," with a more emphasis on RPG elements such as classes, stats, and perks. While solo-play is plausible, it's recommended to play with a group of 2-4. No higher than a maximum of 4 players for the most optimal and best experience. You're encouraged to work together to survive the horrors that await you in the night. Each individual class(Levelup2 & Reskillable) has their own strengths and weaknesses to contribute to the team. Combatant classes will focus on fighting and defending allies, with their extra passive perks and new combat skills(Sword Skills & Stealth). Craftsman classes can focus on building tools, armor, potions, and base defenses(Ancient Warfare 2 & Dungeon Tactics & BetterWithMods). Gatherer classes should focus on farming for food, gathering materials, and overall exploring the world for loot (Treasure 2, Harvestcraft, Aquaculture, & FishingMadeBetter). It's up to you and your group to figure out how to work together, teamwork and efficiency is the key here. Death is punishing, but every death should resolve you to try harder. Remember, teamwork makes the dream work. Unless you're playing solo, then good luck on your adventures.


Social Links:
Join our own official BPG discord server!

Featured Mods: (OUTDATED, THIS ONLY APPLIES TO THE OLD STABLE VERSION 1.0.5.5)
- Level Up! Reloaded(Levelup2) by BeetoGuy: A mod that provides the option to choose a class to help define your role throughout your play-through. The starting perks from choosing a class can help you and your allies a lot during the initial few weeks of a new world. A craftsman and miner can surely get the weapons and armor ready for your warriors and archers. Each class has their own synergy with others, so it's up to you and your friends to decide on how to tackle the challenges.

- Reskillable by lanse505's team: This will further help define your role within yourself or your group. Different stats allows you access to different tools, blocks, items and weapons that will help make each individual special. A craftsman will focus on building equipment or tools, A farmer will have access to farming tools and seeds to provide food, and a gatherer can focus getting basic materials for the group. (About 2000 lines of integrated items, blocks, and equipment).

- Dynamic Sword Skills by coolAlias: Provides cool and unique abilities earned through skill orbs. Skills that can help you survive the Night such as Spinning attack when surrounded or a Shield Dash to close the distance between you and the target. A dynamic system to help freshen up Vanilla combat system. (Current Curseforge version is 6.0.1. Highly Recommended to update it, check Required section on how to)

- Dynamic Stealth by laike_endaril & Backstab by Inforno: The ability to sneak around to avoid detection or quietly position behind enemies to do back stab damage will provide an interesting dynamic for Rogue type players. A threat and vision system where the best stealth users can have the most fun.

- Electroblob's Wizardry by Electroblob: Warriors and Rogues have all these fun mechanics for them, so why not Wizards? This mod provides a ton of new spells and equipment to help provide firepower to destroy your enemies or support to help & boost your teammates.

- Tough As Nails by TheAdubbz's team: Survival can be quite brutal, so it's important to make sure your temperature and thirst are kept at an equilibrium to maintain an optimal work environment. Thanks to Serene Seasons, Enhanced Visuals, and Pam's Harvestcraft the dangers of survival is more apparent than before. The challenges are rough, but there are many methods to combat them. Progression philosophy from Rebirth of the Night is kept in mind.

- Ancient Warfare 2 by Shadowmage4513's team: Different factions spread across the land, each with their own reputation. Majority will try to kill you on site, but the exceptionally few are worth keeping as allies. With large structures to explore and raid, larger groups can take advantage of taking over "borrowed" buildings or lands to help setup an initial starting base.

There are much more mods that are included into this mod-pack, but I can't list them all! These featured mods will give you a general idea on what to expect out of this.

Highly Recommended / Required Mods: (OUTDATED, THIS ONLY APPLIES TO THE OLD STABLE VERSION 1.0.5.5)

IMPROTANT NOTICE: Mod Director has been utilize in the Public Alpha version, you no longer require to do this setup yourself anymore! Only for the older stable version for now.


- Required: Optifine 1.12.2 is a must-have for this mod pack to work even close to optimal game-play. Especially shaders will require you to use it and provide visual enhancement. The ability to turn off certain aspects of the game will help optimize the experience.

- Highly Recommended: ActualMusic and Embassy will provide new and unique music to Minecraft's soundtrack to enhance the RPG experience. Please follow the installation guide on this link here: https://rebirth-of-the-night-mod-pack.fandom.com/wiki/Installation#Installing_Custom_Music_.28recommended.29
- Highly Recommended: It's so highly recommended that it's almost required! Dynamic Sword Skills current version is 6.0.1 on Curseforge which is outdated! I really highly recommend you to upgrade the mod to the PMC version which the link is located here: https://www.planetminecraft.com/mod/172164-dynamic-sword-skills/ (Please also delete the older version of both the mod and its dependency then replace with the newer version of both mods).
Dependency mod: https://www.planetminecraft.com/mod/sword-skills-api/
To receive the new config for the updated version of DSS please check out my github for the mediafire link. Or join the Rebirth of the Night Official Discord and the config is provided in the pinned messages on bpg-edition channel.
Please delete the old versions:
1.12.2-DynamicSwordSkills-6.0.1.jar
1.12.2-SwordSkillsApi-1.1.0.jar

Want to rent a server for BPG?
Look no further wanderers! For CalaMariGold and I have a server platform for you and your friends to use for your adventure. Akliz is the name, for they have what you need for a quick and easy method of starting a server on your own.




Recommend Specs:
- It's recommended to play this mod pack with a minimum of 6GB of Memory to play. Optimal 8gb of RAM allocated to prevent memory crashes especially in later stages. The experience varies between personal computers, but a potato PC will likely to have some performance issues. The foam fix mod was removed, since there is a fatal crash error with servers. But, you are more than welcome to add it back in for solo-play.

- You will require 6GB+ for servers, since this mod pack will use more scripts than Rebirth of the Night did for it to function with minimal issues. Normally I stick around 8GB, but that is purely up to you and your computer rig. I recommend looking up how to make your server do garbage collection on access RAM on the internet.

Special Credits:
Rebirth of the Night Team for the wonderful base pack (Please check them out) - CalaMariGold, SandwichHorror, Foreck1, Kompy_87, kilobyt3ttv, cutcat101, and democat3457

Alpha/Beta Testers from my Discord server - Aoki, Soul, Caz_The_Hero, Garfink, DawnSparkle, TheMetaDoctor, TheKraken, and Bluerz

Contributors (configs, mod recommendations, support) - Garfink, Yeelp, mercenyarek, yungfemur, Fyresworde, SoulRacer65, NoisyThunder, Japes, DawnSparkle, and Zac.

Special Thanks to BeetoGuy for taking in my requests for changes and additions to Levelup2 for the earlier versions. Check out this author's stuff!


Resource Pack Used:
There will be resource packs that will be merged to help lower the world startup, loading, and chunk loading times. Please check these resource packs and their authors. Ones from CF will be left alone to let the authors get the download as well, this is mostly targeted at packs that are not available on CF.

Animated Torches: https://www.planetminecraft.com/texture-pack/animated-torch-s/
Notes:
If you have any problems regarding balance, mods, bugs, glitches, exploits, and crashes please let me know through the github. Comments here will be noted, but it's easier if you tell me through the Issue Tab. Please do not DM me the issues unless they are severe, they will be ignored. You can however DM or comment on any mod recommendations and I will have a look at it, whether they will be added or not depends...

Also please check out Rebirth of the Night's main curseforge page for the Discord Link to join the Official group. There is a BPG Edition Channel where you can discuss, share, and learn more about this modpack! Thanks and enjoy the game!