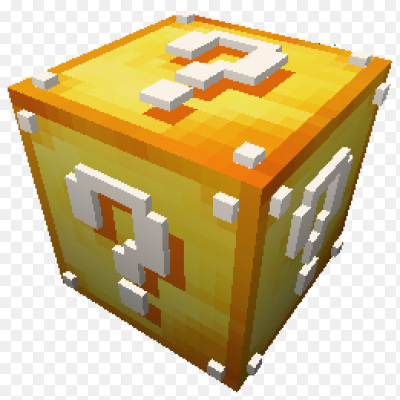 Lucky Block Games By 0PG4merr
Do your version of the lucky block challenge games like pat/popularmmos and jen/gamingwithjen (youtubers)
MUST READ:
You will need to download and import the lucky block mod manually:
The reason for that is because i think mod on CurseForge got deleted so i couldn't include the lucky block mod in this modpack :(.
so to get it to work follow the steps below:
1. go to the lucky block mod page: https://www.luckyblockmod.com
2. Click the download button
3. Click download on the version you need for the modpack
4. Save the .jar file in your downloads folder
5. Locate your downloaded file and move it to your modpack mods folder
6. Open the CurseForge app
7. Now open the images tab and find the images Called "Step" and then the number of the step to view the next steps
More Info:
If you don't know what lucky blocks are:
Originally created in 2015, the Lucky Block is a mod for Minecraft which has since gained over 5 million users.
The mod adds a new block to the game which, when opened, produces random outcomes.
While not all of these are positive, and some are useless, many contain valuable treasure.

Several special items that can occasionally be found in the block:
Each of these blocks will produce random outcomes in addition to their standard functions.

The mod aims to make the game more fun by adding an element of randomness and unpredictability.
You can even customize all of the outcomes yourself, or download a range of community add-ons.
This Modpack includes 25 lucky blocks:
Destiny Lucky Block
Black Hole Lucky Block
Emerald Lucky Block
Error Lucky Block
Herobrine Lucky Block
Chroma Lucky Block
Thanksgiving Lucky Block
Creeper Lucky Block
Monsters Lucky Block
Omega Lucky Block
Pink Lucky Block
Aether Lucky Block
Avaritia Lucky Block
Crafting Lucky Block
Fantasy Warefare Lucky Block
Galacticraft Lucky Block
ProjectE Lucky Block
Twighlight Lucky Block
Ultra Lucky Block
Zeiyocraft Lucky Block
Mechinized Lucky Block
New Year Lucky Block
Night Lucky Block
True Blue Lucky Block
Youtubers Lucky Block
If you dont know what mods are:
Minecraft "mods" (short for "modifications") are changes or modifications made to the game to alter the original gameplay.
These can be as simple as updating the lighting and colors or as complex as introducing completely new and functional elements to the game-like new characters or new collectible items.
And some Mods:
AppleSkin
Block Armor
Mapmaker's Gadgets
Lucky Block
Sci-Fi Weaponry
Tough As Nails
WaterSkin