Jojovein is now an official partner for bisecthosting! Create your own server with promo code "hydraheads" to get 25% off of your first month. Servers using this code don't have to be for jojovein they can be literally anything! Also, there is an official server with both survival mode and story mode recreating the entirity of Jojo built in!
Jojovein is a modpack based on the Jojo's Bizarre Adventure franchise. It is set in a universe where mysterious psychic monsters start to emerge from all living creatures on the planet. While these rogue "stands" are a threat to mankind, the undead ruled over by vampires push humanity to the brink of destruction. The fate of the world rests in your hands. Whether you choose to embrace the light of the sun or reject your humanity, you must awaken a psychic "stand" of your own and prepare to go to the depths of the universe to conquer the cruel J'zahar.
However, the journey won't be easy. You'll want to first start by learning how to smite the undead, and then become either a vampire or vampire hunter. By cooling meteorites, you can craft a stand arrow to get a stand power. After this, it is time to craft a necronomicon and start your adventure into the unknown. Any questions? Make sure to check the wiki or join the discord.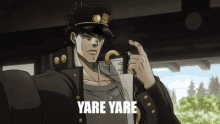 There is also an official server built into it for those interested!
This modpack centers primarily around several mods. The first of which is Steve's Bizarre Adventure. Thanks to this mod, you can acquire a stand power using a stand arrow. Check the cost in JEI (The Hot meteor ores need to be cooled in water). You can level up your stands and build them in many unique ways.
The second major focus mod is Vampirism. With this mod, you can choose either Vampire or Vampire Hunter, each with their distinct advantages and disadvantages. Each has unique skill trees. When combining power systems from this mod with stands, pvp becomes far more rich.
The third is MCA, which spices up village life. You can marry a villager and leave your legacy. Don't be surprised if your kid decides to become a crime boss, however. You may also raid villages and turn villagers into vampires, and have little babies with fangs. Kawaii-desu!
The fourth is Abyssalcraft, which allows you complete rituals and go into extremely hard dimensions. Abyssalcraft serves as a more grindy section to balance the faster paced vampirism progression, and is set to hard mode so that defeating the bosses will require a team or a lot of preparation and skill. The crusaders could not have made it to egypt alone! The server has a number of custom rituals. Some of which include the Rokakaka Fruit, Specific Stand arrows, and Heaven ascension of armor.
The modpack also comes with 9 unique Jojo Poses made exclusively for Jojovein. Additional credits: BluTehGeek made textures for the steel ball and hamon clackers. Musikage provided some sick menu beats. Sheet Music Boss, Erratic, Amosdoll Music, Piano Tutorial Easy, Kaedalus, Saragenocious Plays for piano covers