JOIN ME US ON DISCORD
It's a skyblock showcase of Gregicality
This is the official Gregicality Modpack maintained by Irgendwer00.
With only about 130 mods it is a very light modpack.
The main mods are Gregtech and Gregicality, but there are also other mods to help you with automation like AE2, Thermal Dynamics, XNet and some other.

There is a Quest chapter for every Voltage.

You get Money from the Quest.

Crafting components can be bought in the shop.
If you have issues, suggestions, or something please message me.


Note: Version 5.0 is mostly incompatible with older versions since it has been mostly reworked.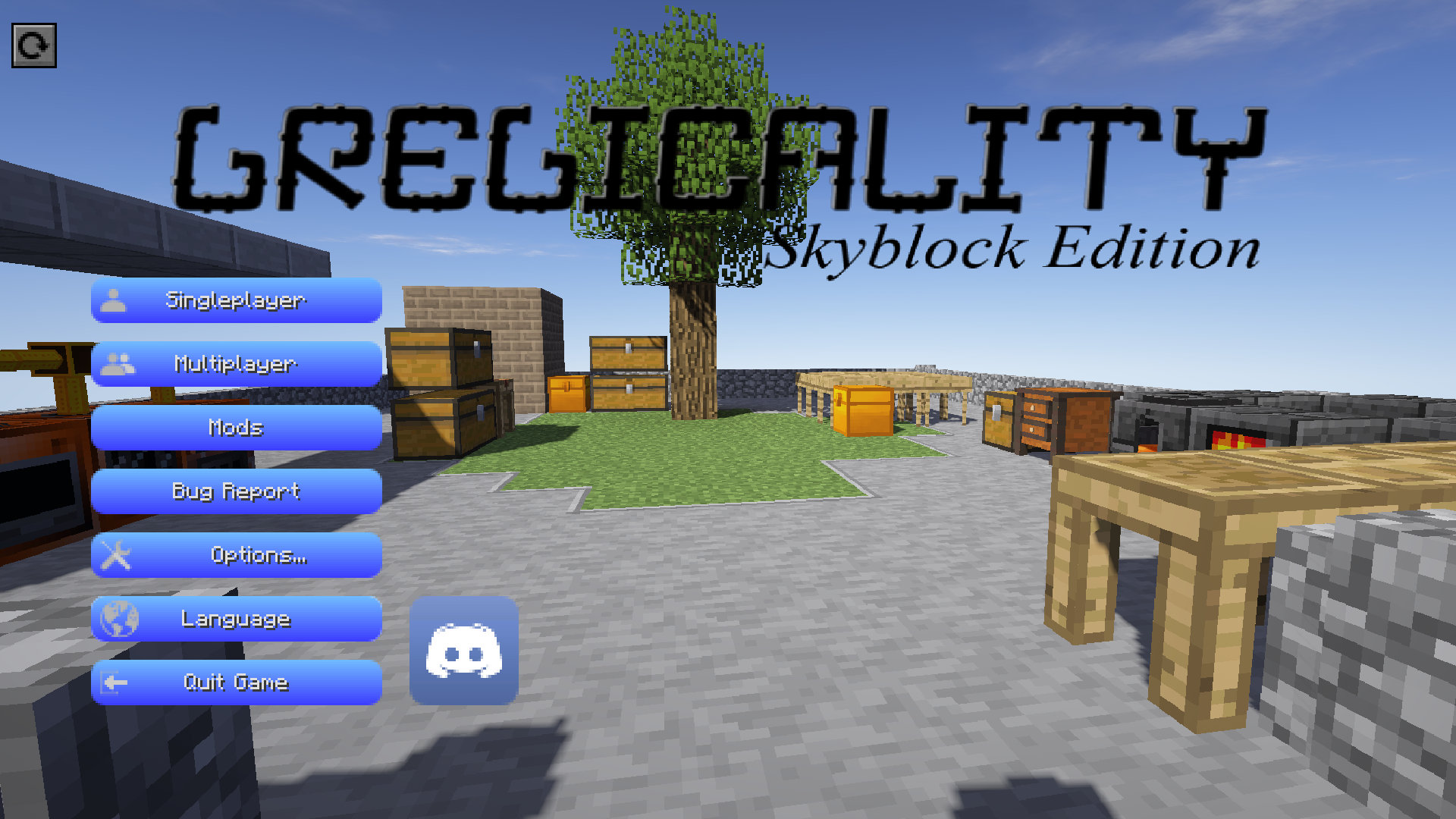 GREGICALITY skyblock edition is hosted by Bisechosting thanks to our sponsor: