Fabric XP Obelisk is a simple mod to store experience points. It's inspired by Ender Io's experience obelisk
A Additional mod is currently under Development.
You can check it out Here!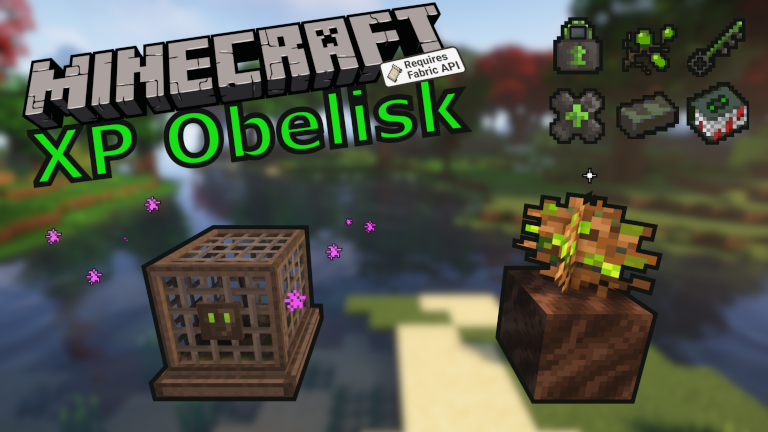 Features
Stores a total amount of 2.147.483.647 experience points, that's more

then 21.863 level's.

Store/Receive the exact amount of levels you want. via "XP Transfer" item or Fluid Input/Output (Kibe, AE2, ...).

Patchouli Handbook (Optional).

Fabric Fluid Support.

Lock/Unlock for other players.

Block contains experience/lock when broken.

Fill/empty Glass Bottles to get Bottle 'O Enchant.
Collect nearby XP Orbs by right-click with a Redstone Torch to activate XP Vacuum (9x9x5 Blocks).
Repair Damaged Items with Mending Enchantment via right-click on XP Storage.
Craft XP Barrie Seeds to grow and harvest peaceful XP
Note:
Not all Features are available on Mod Version 0.3.3 for MC 1.17.x


The Storage Obelisk with experience inside.
On hover it will show its fill level: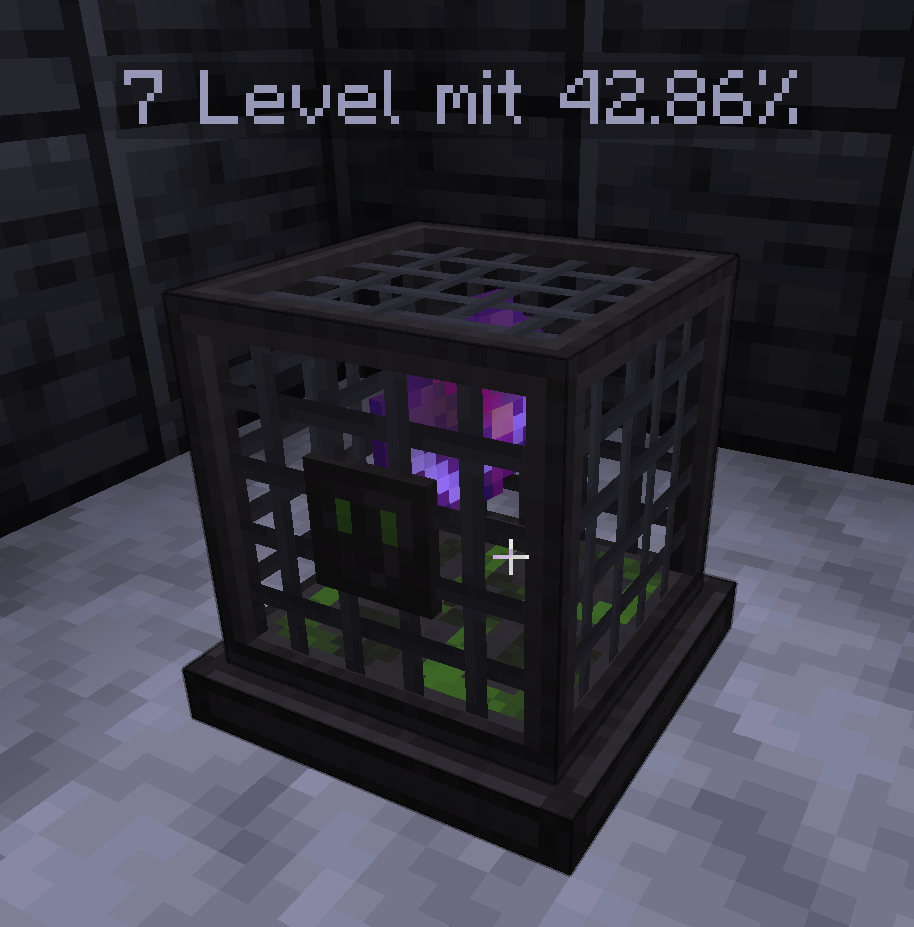 Future Plans:
Add Xp Fluid since no big fabric mod implement's it at this time as far as i know. Available on 0.3.3+

Make the Xp_Storage like a Fluid Tank to allow pipe connections from the bottom Available on 0.3.6+

Absorb nearby Experience Orbs when right-click with a Redstone Torch. Available on 0.3.6+
Repair any item with mending on it by right-click on XP_Storage Available on 0.3.7+
add Advancements. Available on 0.3.8+
add Patchouli book for in game instructions. Available on 0.3.9+
add Xp seeds/bushes for Peaceful Experience farming. Available on 0.3.9+
Config File for Modpack creators to enable/disable stuff.
Visuals of the Vacuum range (show/Hide).
Bring all features to Mc 1.17.x

Forge Port.
Misc
Q: Can I add XP Obelisk to a modpack?
A: Sure! However i request the modpack be hosted on Curseforge, as other similar sites, such as Technic, do not give proper credit to the creator.